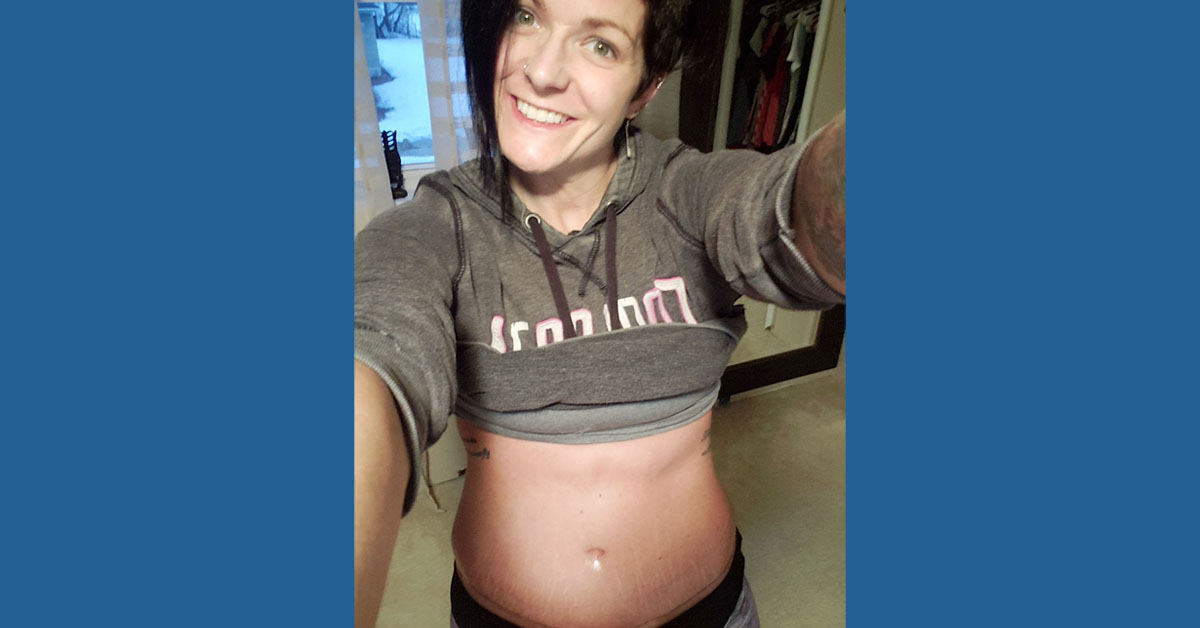 "Every day was just horrible" for Jessica Wille before she had an abdominoplasty, better known as a tummy tuck, done by Dr. Steven Schmidt of Plastic Surgery & Skin Specialists by BayCare Clinic.
A mother of two in her mid-30s, she struggled with excessive skin on her abdomen.
"I was very insecure about all of the extra skin that I had," says Jessica, who lives in Marinette. "Every day I would wake up and I'd go to the mirror and I'd grab ahold of all of it and I'd squish it around. I'd get really depressed about it."
Jessica had struggled with her body image since high school, she says.
"I was always big and I wanted to be the skinny girl but I didn't know how to do it. I overate because my parents were divorced and food was my comfort," she says. "I feel like I had a lot of eating issues. I felt like I ate everything because I didn't know what to do."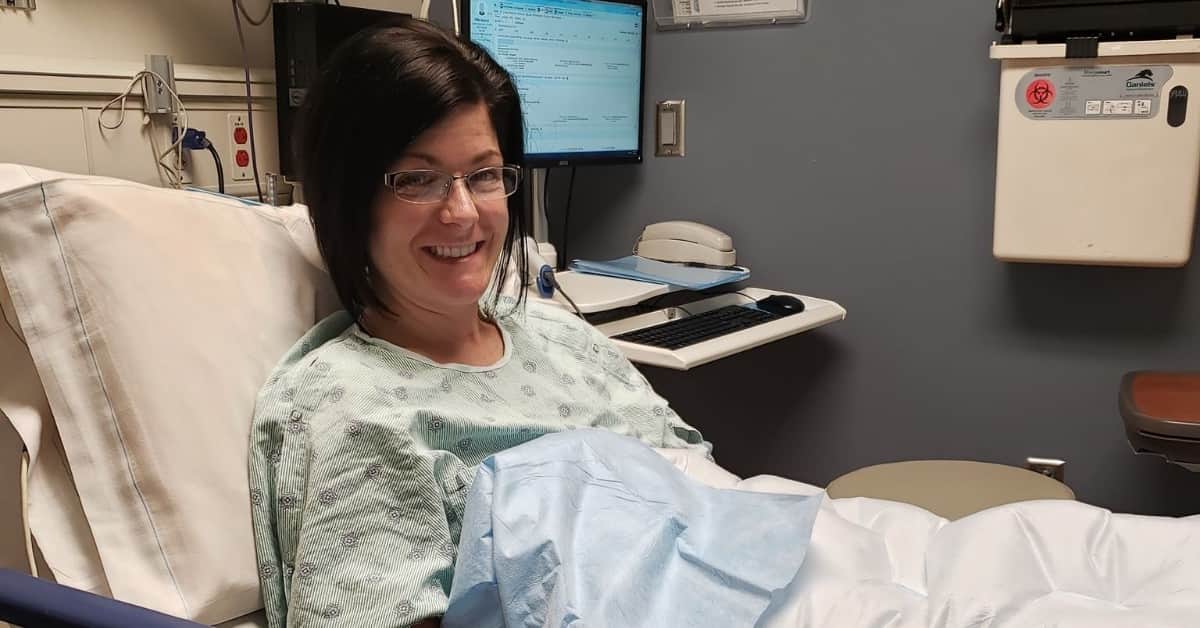 As Jessica entered adulthood and matured after high school, her eating issues intensified.
"I was eating fast food every day. I mean I would cook, but it was all pre-made stuff I just threw in the oven – a lot of processed foods."
Just before giving birth to her first daughter, Jessica weighed more than 250 pounds.
The new mom decided enough was enough and was ready for a change. Jessica dieted, started running and engaged in intense exercise programs.
It worked. Jessica lost 100 pounds.
However, her weight loss, along with another pregnancy, resulted in excess skin on her abdomen.
"Carrying that on you every day, you just don't have confidence or a good self-esteem," Jessica says. "I would have to take my skin and push it into my workout pants and I would have to try everything on, like my lower half, even underwear because if it didn't sit right with the skin or if the pants were too tight they'd made like all your skin squish out and it was just really irritating."
Despite Jessica's efforts with dieting and a strict exercise regimen, the extra skin on her abdomen remained.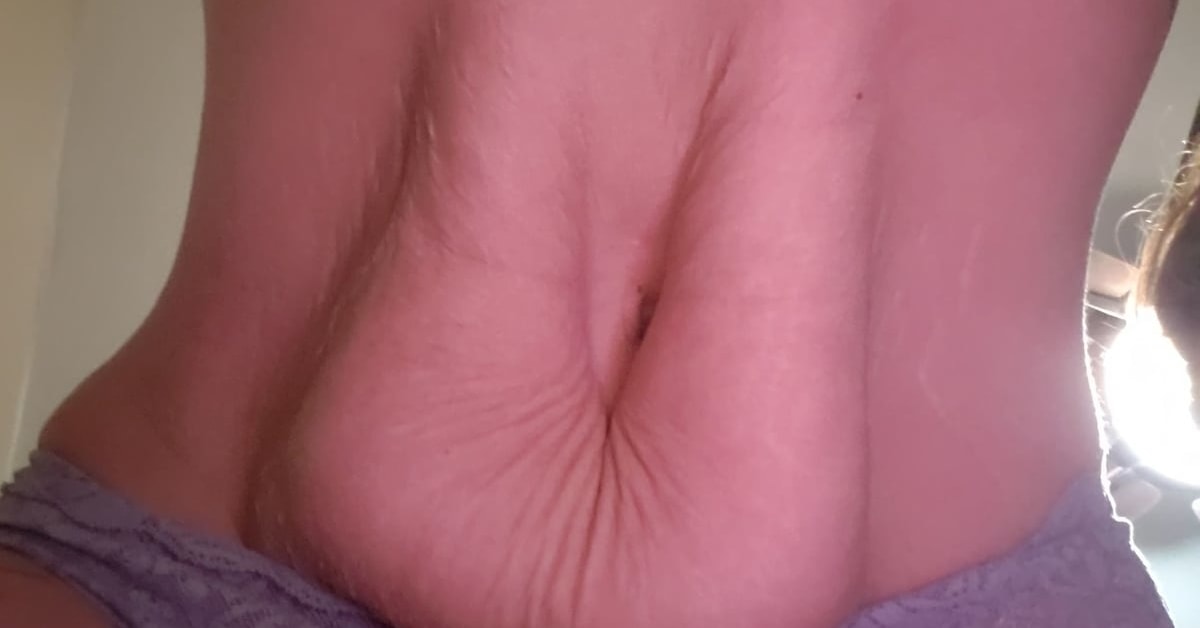 Jessica was ready for a permanent change, but surgery was a scary prospect. She wasn't afraid to admit that.
A client of Jessica's cleaning business was aware of her fears, and had a friend reach out to her via Facebook. This friend had a tummy tuck by Schmidt.
"I didn't know her. She's a friend of one of my clients, and she reached out to me and sent me pictures of her before and her after," Jessica says. "And she's like, 'Oh my God, he was amazing.' Like God bless her soul for showing me her whole experience."
A family member who had seen Schmidt years ago also encouraged Jessica to set up an appointment with him.
"I went to go meet him and I feel he just took the time to explain everything to me on what he would do," Jessica says. "Overall, his personality seemed so bubbly and friendly and I felt a connection with him. I could trust him to do this."
After meeting with Schmidt, Jessica was ready to get rid of the skin she had been carrying for more than a decade.
Jessica had an abdominoplasty performed by Schmidt in January 2020.
During an abdominoplasty, a horizontal incision is made between the hipbones, just above the pubic mound. This procedure tightens the abdominal muscles and removes excess skin, creating a flatter belly.
Jessica rested for eight weeks with drains placed in her incisions to remove any fluid remaining from her surgery.
"I feel really amazing now," she says. "Now I feel like I can just throw anything on and be like whatever, you know? Like I wouldn't ever wear a bikini and now I'm rockin' out the bikini."
Jessica wants everyone to know that when seeing Schmidt "they're in good hands with a good doctor," she says.
"I feel like overall he was so friendly," Jessica says. "He just looks at you like you're another human being just like him. He makes you feel so comfortable and at home like you could just tell him and talk to him, 'This makes me feel really insecure.' I felt like he was like family and I'd never seen him before."
Today, Jessica is back to running her cleaning business, lifting weights and keeping her new physique in tip-top shape by completing ab workouts and push-ups.
She also leads a healthy lifestyle and no longer struggles with eating issues.
"Now I eat breakfast, lunch and dinner and I eat snacks in between. Food is actually key. Food is your gas. You need to eat all day to keep your metabolism pumping," she says.
Jessica says her tummy tuck was 'totally worth it' and that she feels good in her own skin.
"You won't regret it," she says.