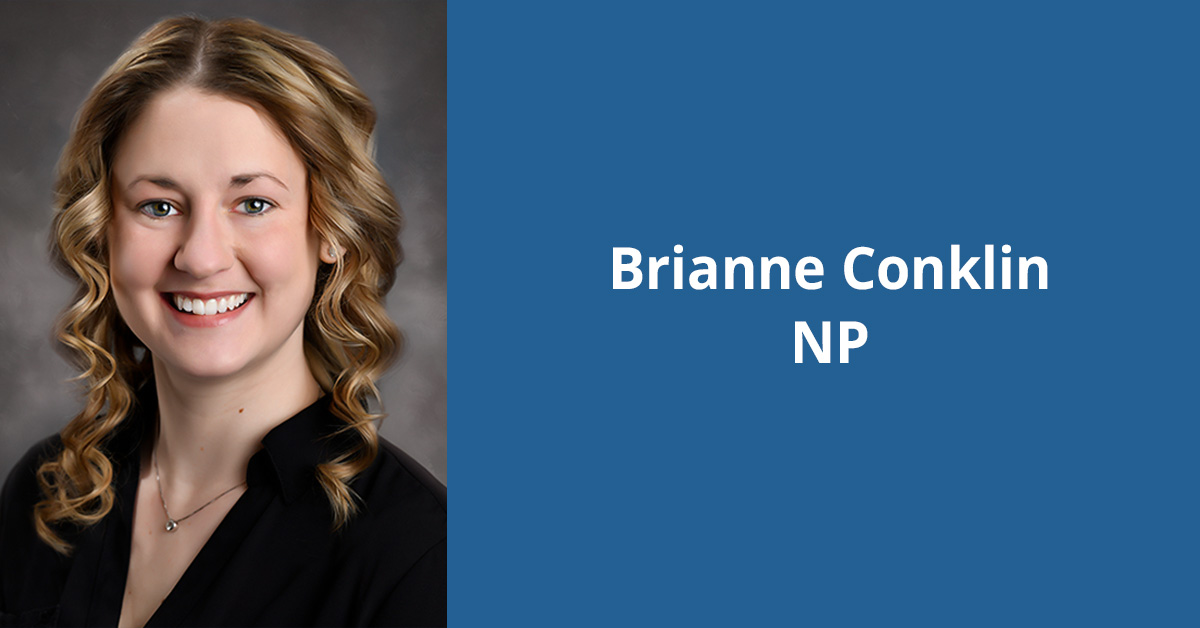 GREEN BAY – Brianne Conklin, a nurse practitioner with BayCare Clinic Pain & Rehab Medicine, has begun seeing patients at Aurora BayCare Medical Center in Green Bay.
She offers pain management care, working under the guidance of Dr. Xinqian Chen, a physiatrist.
Conklin is certified as a family nurse practitioner by the American Academy of Nurse Practitioners. She earned her degree from Herzing University in Madison.
Aurora BayCare Medical Center is located at 2845 Greenbrier Road on Green Bay's far east side.