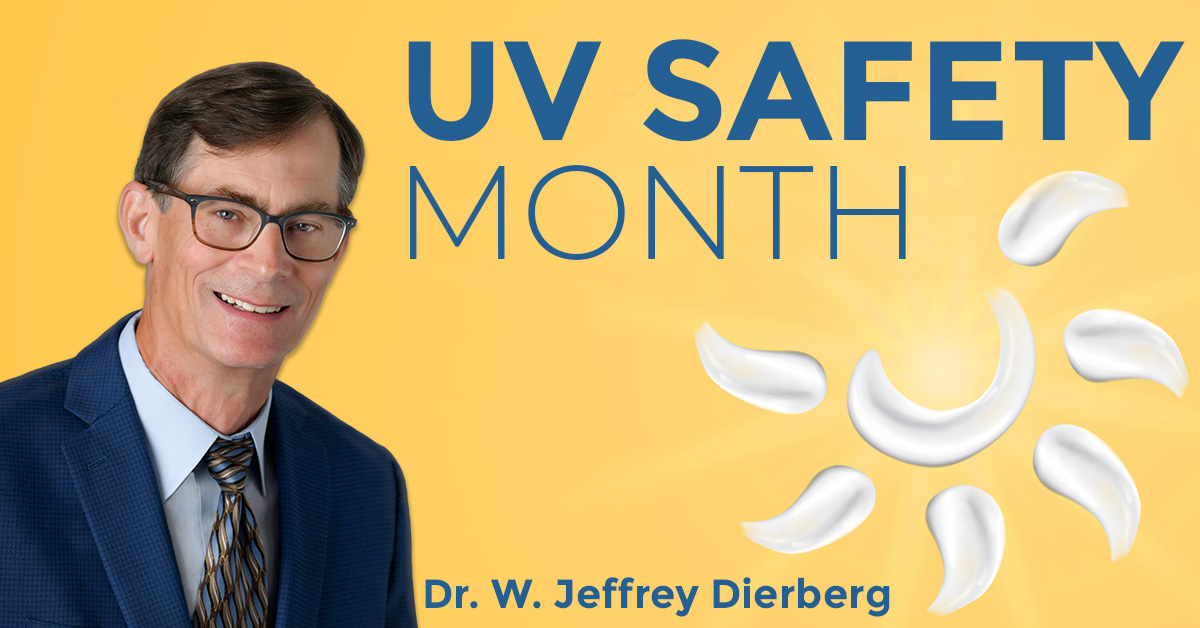 Summer is in full swing. Your skin protection routine should be in full swing, too, says Dr. W. Jeffrey Dierberg, a plastic surgeon with Plastic Surgery & Skin Specialists by BayCare Clinic in Green Bay and Kaukauna.
Most skin cancers are caused by overexposure to the sun's ultraviolet rays, Dierberg says.
"The majority of UV exposure comes from the sun. These rays can reach us whether it's an overcast, cool day or a cloud-free, sunny day," he says. "Some UV rays come from tanning beds and sun lamps. No matter the source, if you are consistently exposed to these rays, especially for long periods of time, you'll be at increased risk for developing skin cancer."
At greater risk for developing skin cancer, Dierberg says, are people who have:
Fair skin
Naturally-light hair and blue or green eyes
Certain genetic disorders that deplete skin pigment
History of skin cancer
Numerous moles or unusual moles
Close family members with skin cancer
Had at least one severe sunburn early in life
That's why he reminds everyone to protect their skin this summer.
"As we spend more time outdoors enjoying Wisconsin's summer sun and the sweltering heat, it's often easy to forget to take a few moments to protect our skin from the harmful effects of sun exposure," Dierberg says. "We all know the routine at this point, but let's have a quick refresher."
Protect your skin this summer by:
Spreading on the sunscreen: Use a sunscreen with sun protection factor of at least 30. Reapply sunscreen every two hours. Keep in mind, no sunscreen protects you completely.
Slipping on a shirt: Yes, a shirt … during hot, summer weather. Some lightweight shirts are specifically-designed to offer protection against UV rays even when wet. Look for a label listing the shirt's UV protection factor value. The higher the number, the better the protection from UV rays.
Slapping on a hat: Wear one that protects areas often exposed to the sun –the ears, eyes, forehead, nose and scalp.
Skipping the tanning beds: Studies show that long-term use of tanning beds can lead to an increased risk of melanoma skin cancer. We strongly recommend avoiding tanning beds and sun lamps.
Sliding on the shades: Sunglasses are for more than looking cool at the beach. UV-blocking sunglasses are important for protecting the eyes and the skin around them.
Follow these basic tips so you can focus on having fun in the sun. And as always, consult your primary care doctor or your dermatologist with any skin concerns.