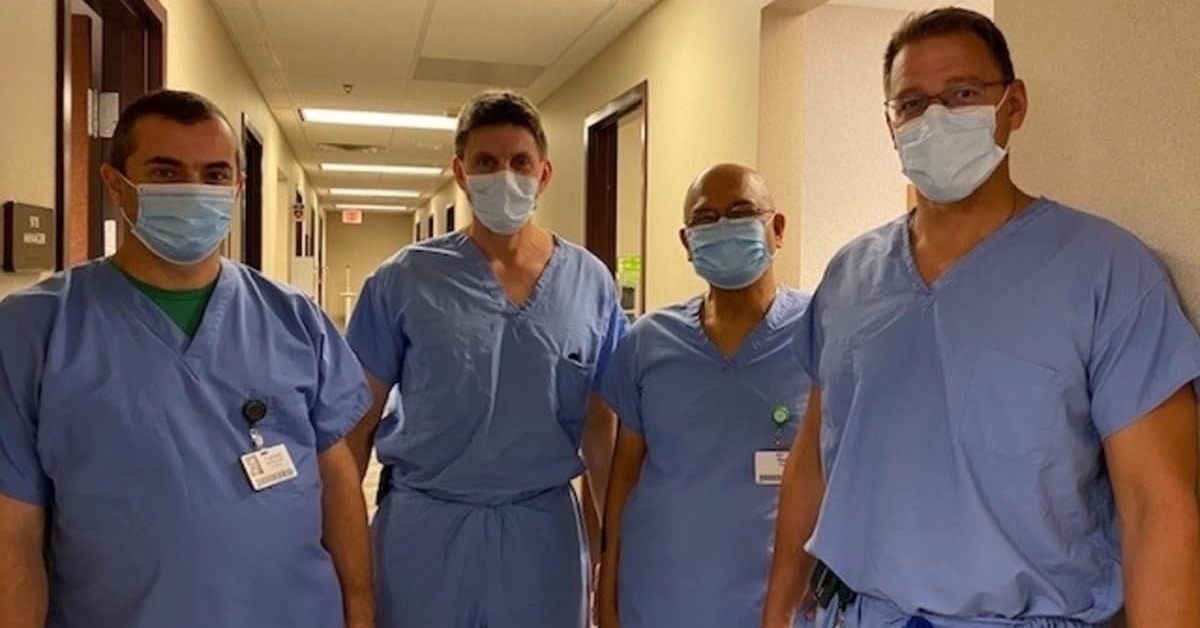 GREEN BAY – Aurora BayCare Medical Center has been recognized by the American Heart Association/American Stroke Association for its high-quality care of heart failure patients.
The hospital recently earned a Get With The Guidelines®-Heart Failure Gold Plus with Honor Roll award.
Aurora BayCare earned the award by meeting specific quality achievement measures for the diagnosis and treatment of heart failure patients. These measures include evaluation of the proper use of medications and aggressive risk-reduction therapies. Before being discharged, heart failure patients also receive guidance on continuing care, including education on managing their heart failure and overall health and scheduling a follow-up visit.
"Aurora BayCare is dedicated to improving the quality of care for our heart failure patients by implementing and adhering to the Get With The Guidelines heart failure initiative," said Dr. Scott Weslow, an interventional cardiologist with Aurora BayCare and medical director for the hospital's heart catheterization lab. "It really has been a team effort to provide this level of care for our patients and their families."
Heart failure patients at Aurora BayCare often are treated at the hospital's Comprehensive Heart Failure Clinic. Team members – cardiologists, cardiac rehab specialists, nurse practitioners, palliative care specialists and others – provide a continuing support system for patients.
Congestive heart failure is a condition that results in fluid buildup in the lungs and body. Factors that lead to congestive heart failure include coronary artery blockages, high blood pressure, a weak heart muscle or other heart conditions.
Symptoms of congestive heart failure include swelling in the legs and progressive shortness of breath that eventually includes shortness of breath at rest or while lying down. Other symptoms include a dry cough often mistaken for bronchitis or pneumonia.
"We are pleased to recognize Aurora BayCare Medical Center for their commitment to heart failure care," said Dr. Lee H. Schwamm, national chairperson of the quality oversight committee and executive vice chair of neurology and director of acute stroke services at Massachusetts General Hospital in Boston. "Research has shown that hospitals adhering to clinical measures through the Get With The Guidelines quality improvement initiative can often see fewer readmissions and lower mortality rates."
Additional heart care award
Aurora BayCare also earned the American College of Cardiology's National Cardiovascular Data Registry 2020 Chest Pain – MI Registry Platinum Performance Achievement Award.
The award recognizes Aurora BayCare's "hard work and commitment to delivering the highest quality in cardiovascular care to transform heart health."
To earn the recognition, Aurora BayCare had to demonstrate sustained achievement in the Chest Pain ̶ MI Registry for two consecutive years (2018 and 2019) and perform at the highest level for specific performance measures.