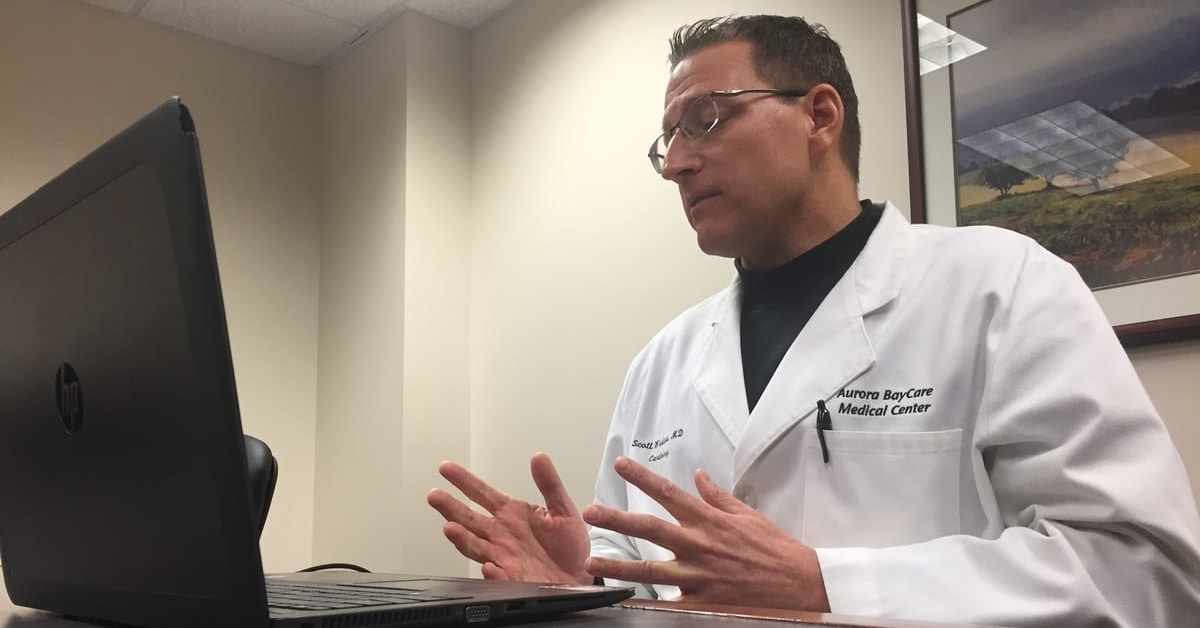 Dr. Scott Weslow, an interventional cardiologist with Aurora BayCare Cardiology, was interviewed by WBAY Channel 2 News for a health feature story on the effects of COVID-19 on long-term heart health.
It is not uncommon to find heart muscle damage in patients that have overcome COVID-19, Weslow says.
"Ten to 25 percent of patients hospitalized with COVID-19 will have some amount of heart muscle damage from their infection," he says.
Still, he cautions people not to live in fear.
"Fear causes anxiety and stress, and those things are bad for you. We'll get through this. Don't live your day to day life in fear. It's not worth it, and it's not good for you."
The story aired on WBAY Channel 2 News. It is available online. Watch the video.