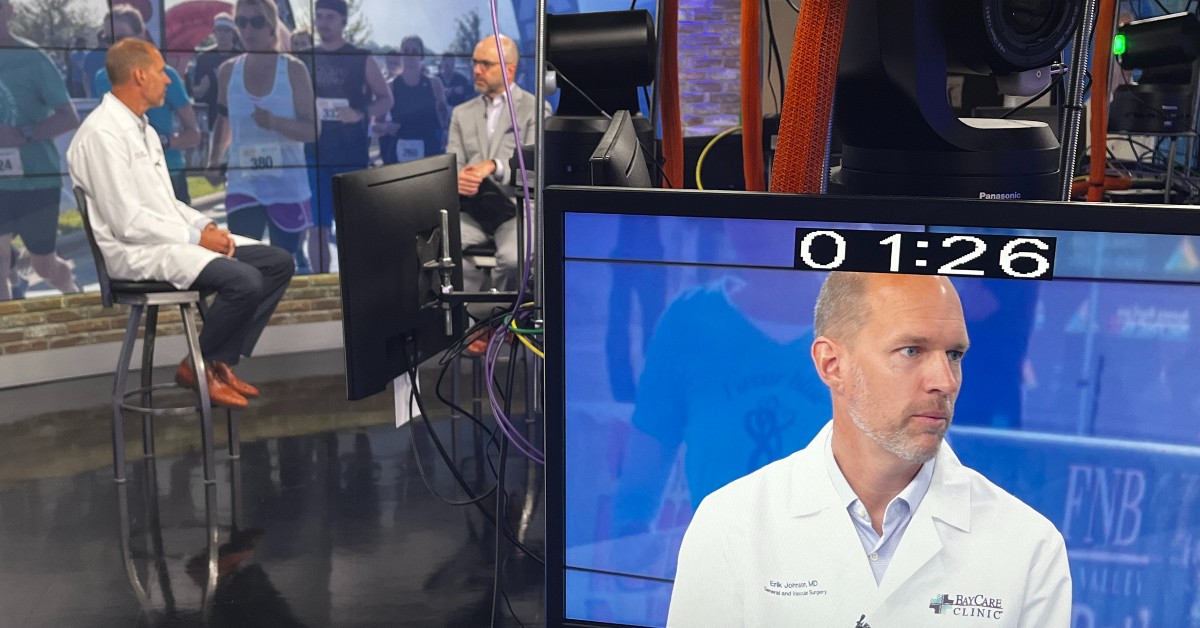 Dr. Erik Johnson, a colorectal surgeon with Aurora BayCare Medical Center in Green Bay, visited WBAY Channel 2 News for an interview about colorectal cancer and an upcoming event intended to raise awareness of the disease and the need for early detection.
Get Your Rear in Gear-Green Bay, a 5K run/walk, will take place on Saturday, August 6. The event's goal is to increase awareness of colorectal cancer, the need for age-appropriate screenings and the importance of early detection, Johnson says.
People often are reluctant to have screenings for colorectal concerns because of the preparation for the screening, Johnson says. That shouldn't be a deterrent.
"There are other methods of screening rather than colonoscopy," he says. "We have CT scans … we have DNA testing of the stool, we have blood testing of the stool, so there are other things that we can do. Colonoscopy is, of course, the gold standard."
The interview aired on Friday, July 29. It's available online. Watch it here.