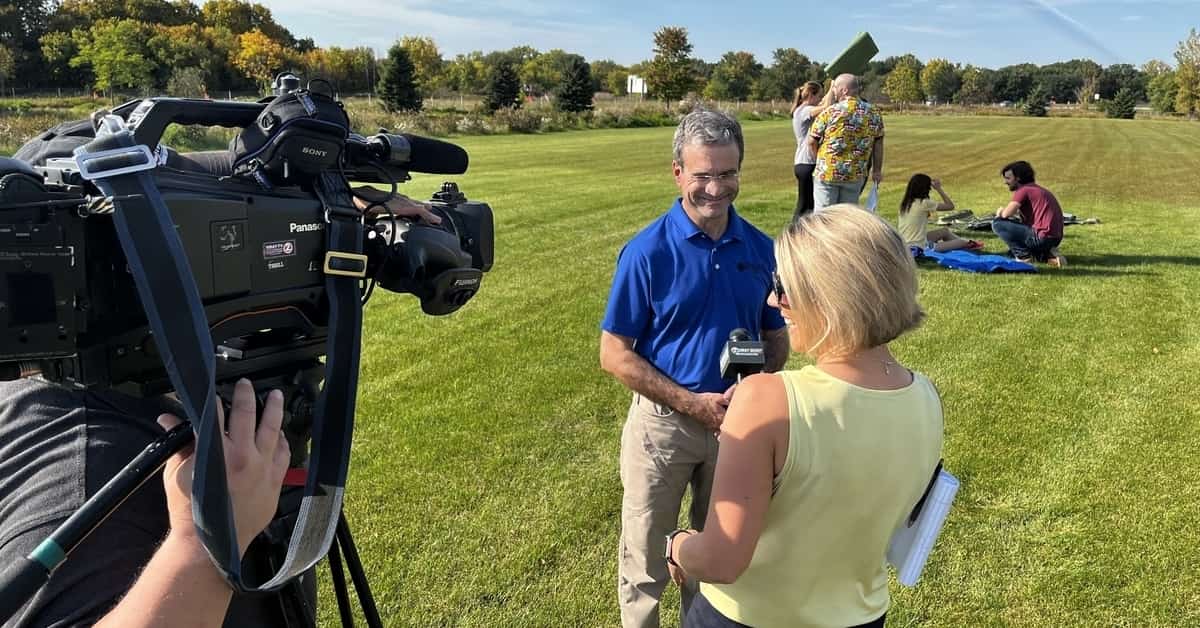 Dr. Michael Medich, director of medical education for Aurora BayCare Medical Center and BayCare Clinic, offered a local TV news station a sneak peek at medical students working toward advanced certification in wilderness medicine and low-resource medical care.
The certification – a mix of hands-on live scenarios and classroom training – is offered to medical students in the Wisconsin Academy of Rural Medicine (WARM) program at Aurora BayCare and two other University of Wisconsin regional WARM campuses across the state.
"It kind of gets them to think outside the box and how they can be resourceful and make something work until they have the equipment that they need," Medich says.
The story aired on WBAY Channel 2 News. It is available here.