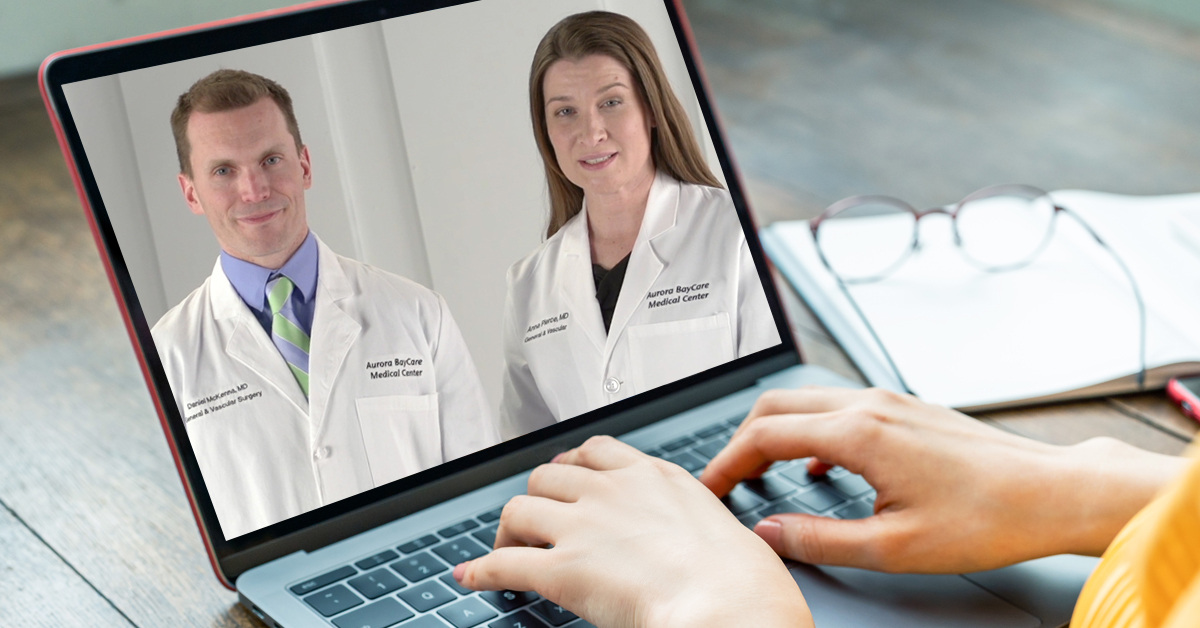 Concerns about preventing the spread of COVID-19, along with stay-at-home orders and the need for social distancing, have prompted Aurora BayCare Bariatric Surgery to cancel its monthly weight loss surgery seminars indefinitely.
However, people seeking to improve their health and quality of life needn't wait until the COVID-19 pandemic ends to learn about weight loss surgery from Aurora BayCare.
An online, on-demand weight loss surgery seminar is available for viewing at any time. Dr. Daniel T. McKenna and Dr. Anna Pierce, both of whom are Aurora BayCare bariatric surgeons, lead the online seminar.
McKenna received advanced training in laparoscopic and bariatric surgery while completing a fellowship in minimally invasive surgery at Dartmouth-Hitchcock Medical Center in New Hampshire. He also was director of the Minimally Invasive Surgery Fellowship and the Esophageal and Gastric Surgery Center at the Indiana University School of Medicine, where he was an assistant professor of surgery. McKenna joined BayCare Clinic in 2015.
Pierce received training in bariatric surgery at the University of Maryland Medical Center in Baltimore, where she completed a fellowship in advanced gastrointestinal and minimally invasive surgery. She joined BayCare Clinic in 2016.