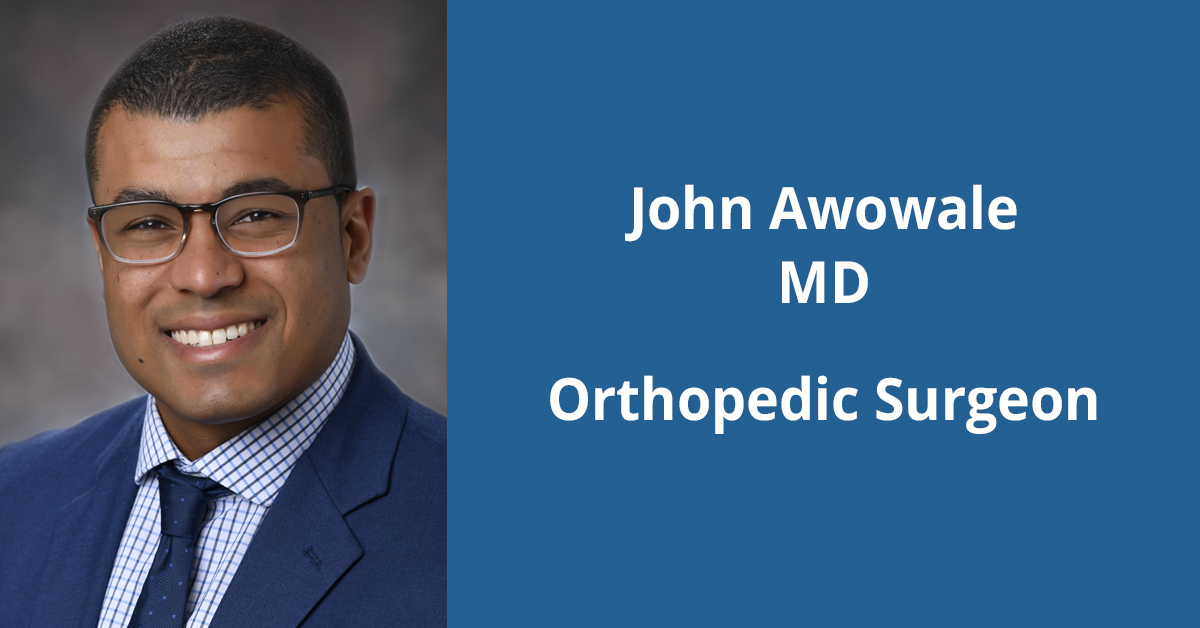 Dr. John Awowale has been named a physician partner at BayCare Clinic.
Earning partnership gives BayCare Clinic providers shared ownership in the joint venture hospital Aurora BayCare Medical Center, a greater voice in determining how BayCare Clinic's resources are allocated, and ultimately, greater input as to how its patients experience health care.
Awowale is an orthopedic surgeon with Orthopedics & Sports Medicine BayCare Clinic. He earned his medical degree from the University of Wisconsin School of Medicine and Public Health in Madison.
He completed his internship and residency in orthopedic surgery at University of Wisconsin Hospital and Clinics in Madison. Awowale also completed fellowship training in sports medicine at the University of Virginia in Charlottesville.
He is board certified by the American Board of Orthopaedic Surgery.
Awowale sees patients in Green Bay, Sturgeon Bay and Marinette.
He joined BayCare Clinic in 2019.