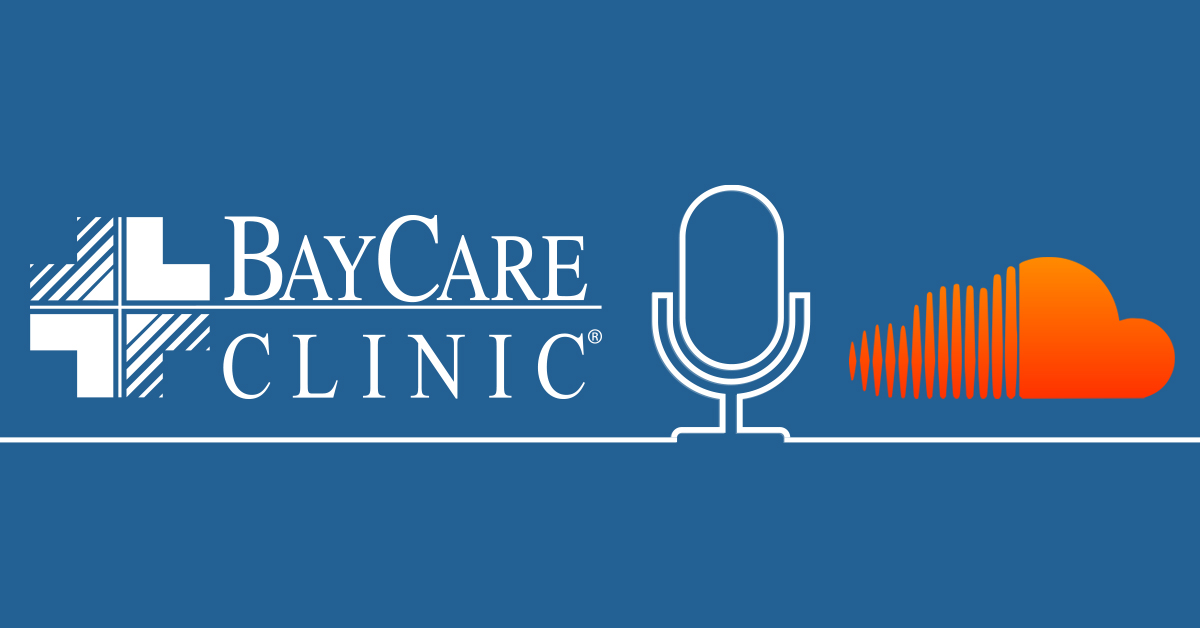 GREEN BAY – Conversations about prescription drug misuse, heart healthy lifestyles, surgical innovations and a host of other topics are just a sample of what people will hear when tuning in to BayCare Clinic's new podcast.
The BayCare Clinic Podcast launches Sunday, March 1. The podcast aims to put the knowledge and expertise of BayCare Clinic's specialists at listeners' fingertips, says Ann Seidl, director of marketing and public relations at BayCare Clinic.
"Through this podcast, our providers will answer questions related to your own health and well-being," she says. "Expect to hear stories, anecdotes and even case studies directly from our providers."
In addition to health and wellness topics related to worldwide health and safety months, listeners can expect to hear trending topics that pertain to the world around them, she adds.
Each episode of the BayCare Clinic Podcast will feature a physician or provider from the clinic's 20-plus specialty areas including audiology, bariatrics, cardiology, emergency medicine, orthopedics and sports medicine, neurological surgery and more.
Guest experts will tackle a variety of topics including innovations in health care, advancements in pain management and minimally-invasive surgeries. The podcast offers a relaxed, informal tone but is educational and entertaining.
"We're excited about the opportunity to reach the people we serve in new and innovative ways," says Dr. Ashwani Bhatia, chief medical officer of BayCare Clinic. "This podcast gives our providers a platform to talk about changes and innovations in the way we are able to care for our patients. It's also a great way for them to share their expertise on health and wellness topics important to the communities where we live and work."
Listeners can catch episodes of the BayCare Clinic Podcast by subscribing on SoundCloud or anywhere they listen to their favorite podcasts:
Soundcloud: https://soundcloud.com/baycareclinic
Apple Podcasts: https://podcasts.apple.com/us/podcast/baycare-clinic/id1498479031
Google Play: https://play.google.com/music/listen?u=0#/ps/I36rfbvpdg443pbof7kdis3lsga
Spotify: https://open.spotify.com/show/1TBEJ1hC8ciZlmqnhsggK1
Stitcher: https://www.stitcher.com/podcast/baycare-clinic
For more information about BayCare Clinic, visit baycareclinicwebsite.azurewebsites.net.