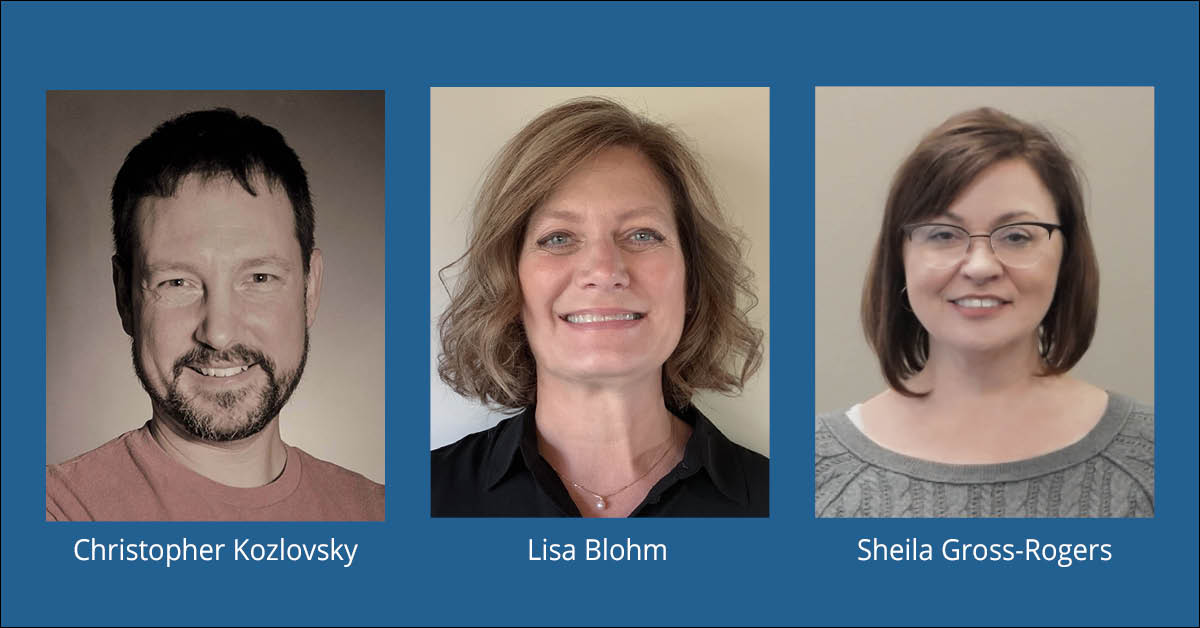 GREEN BAY – Northeast Wisconsin Technical College instructors Lisa Blohm, Sheila Gross-Rogers and Christopher Kozlovsky were honored on Tuesday with individual awards from the BayCare Clinic Foundation board.
The trio received the 2021 BayCare Clinic Faculty Professional Development Award of the Year for their excellence in instruction, innovation in education, commitment to student achievement, advancement of curriculum and devotion to the health care profession.
The honors were presented virtually.
The annual award funds professional development opportunities for outstanding nursing and allied health professionals to enhance instruction. This is the ninth year the BayCare Clinic Foundation has given the award.
"Providing these grant awards to deserving educators is a worthwhile investment made to ensure that these outstanding instructors are consistently supported and applauded in their efforts to better train the medical professionals of tomorrow," says Dr. Joseph Hodgson, president of the BayCare Clinic Foundation. "Congratulations and excellent work to all."
Each award recipient will receive $2,000 for professional development.
Blohm is an associate degree nursing instructor in the Health Sciences department at NWTC. Gross-Rogers is dental program director and a dental hygiene instructor in Health Sciences. Kozlovsky is a wellness and health promotion instructor, also in Health Sciences.
The BayCare Clinic Foundation has pledged to contribute $10,000 annually to the Northeast Wisconsin Technical College Educational Foundation. These funds are used to support the BayCare Clinic Faculty Professional Development Award and for nursing and allied health professional development projects at NWTC.