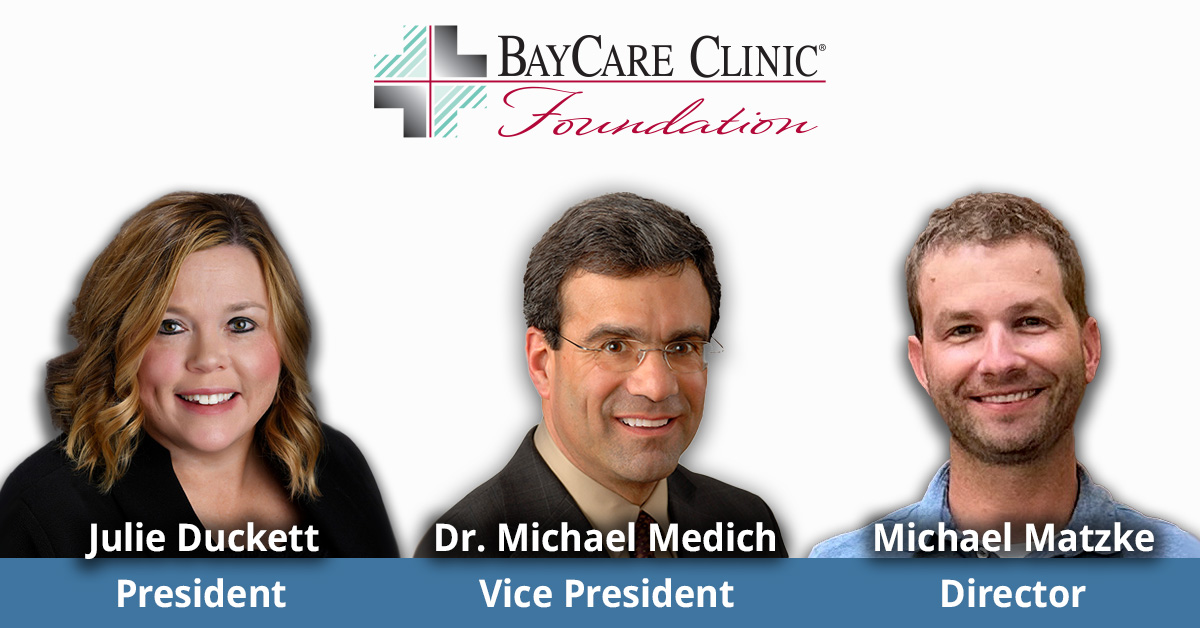 The BayCare Clinic Foundation Board of Directors recently named its new President and Vice President and elected one new Director.
The board appointed Julie Duckett as President, Dr. Michael Medich as Vice President and Michael Matzke as Director.
Duckett is BayCare Clinic's Chief Financial Officer and had been the Foundation's Secretary/Treasurer and a Foundation Director. She succeeds Dr. Bruce Neal, who served the Foundation for 18 years as President and Director. Duckett joined BayCare Clinic in 1999.
Medich is a retired BayCare Clinic emergency medicine physician and serves as Director of Medical Education for Aurora BayCare Medical Center.
Matzke is Senior Manager of Decision Support for BayCare Clinic. He joined BayCare Clinic in 2014.
The BayCare Clinic Foundation is a non-profit 501(c)(3) organization created to promote causes and organizations deemed essential to its mission of providing people improved health and livelihood.