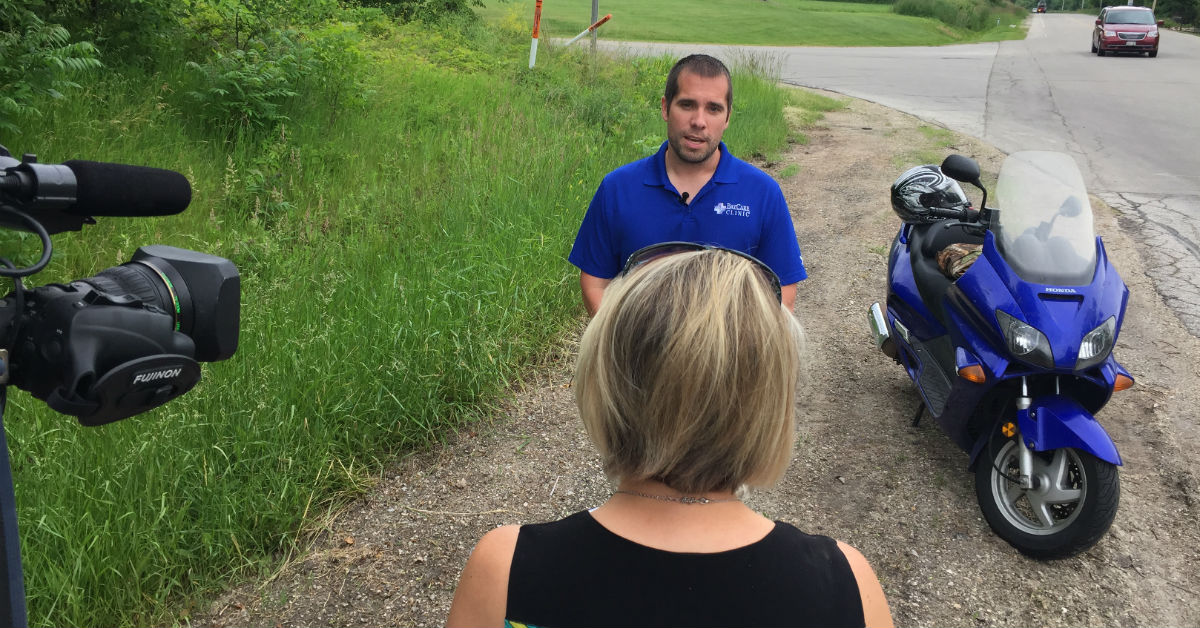 WHO: Dr. Bob Zemple, an emergency medicine physician with BayCare Clinic, was interviewed recently for a WBAY Channel 2 News story on motorcycle safety. The story was a response to police reports of dangerous driving, particularly along Nicolet Drive on Green Bay's northeast side.
WHAT: Zemple encouraged the use of protective equipment, spoke about the importance of defensive riding and stressed the need to obey road signs.
WHERE: The story aired Monday evening on WBAY.
WHEN: It is available online. Watch the video.