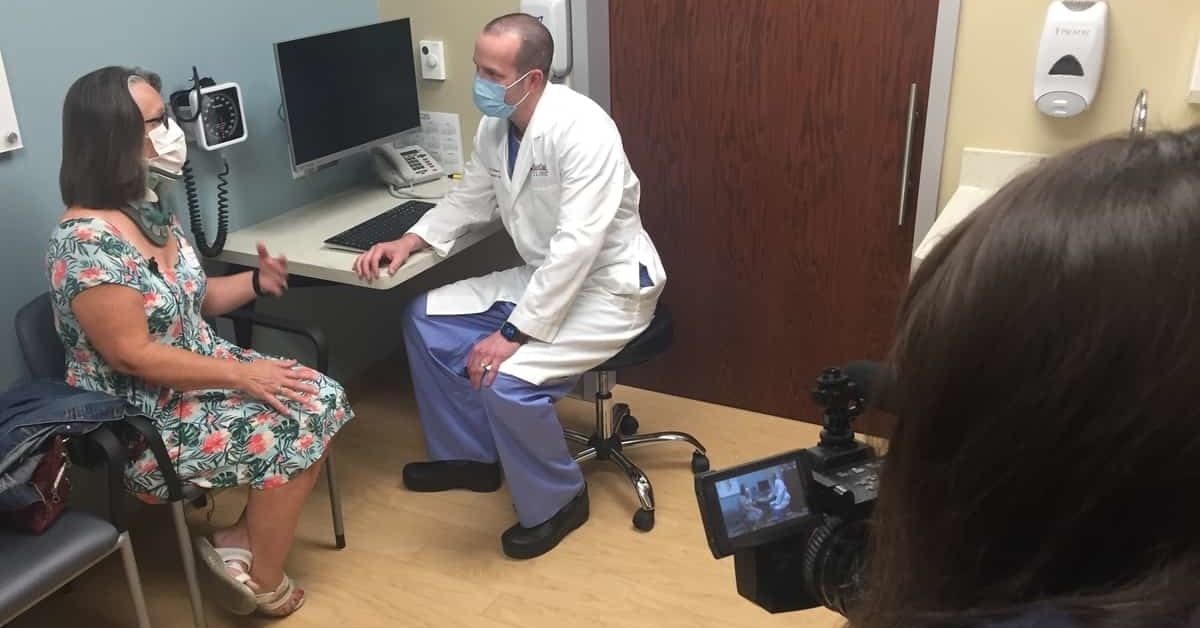 Dr. Gerald Eckardt, a neurological surgeon with BayCare Clinic, was interviewed for a WBAY Channel 2 News story about ensuring patient safety amid the COVID-19 pandemic. Also interviewed was his patient, Beth LaVigne of Iron Mountain.
"There have been patients who held off being seen for a number of different diagnosis ... but I'm hoping that as time goes on and we have more information about the virus, it won't prevent people from coming in, from getting the care they need," Eckardt tells WBAY.
The WBAY Channel 2 News story is online.
LaVigne, a former urgent care nurse, recently underwent surgery for a herniated disk. She said she appreciates the extra safety steps being taken by health professionals.
"It's not scary. All the precautions are taken, you are informed and have the opportunity to ask questions if you have any concerns," she says. "It's the same thing. We just have masks on and I am more considerate of everyone else around."