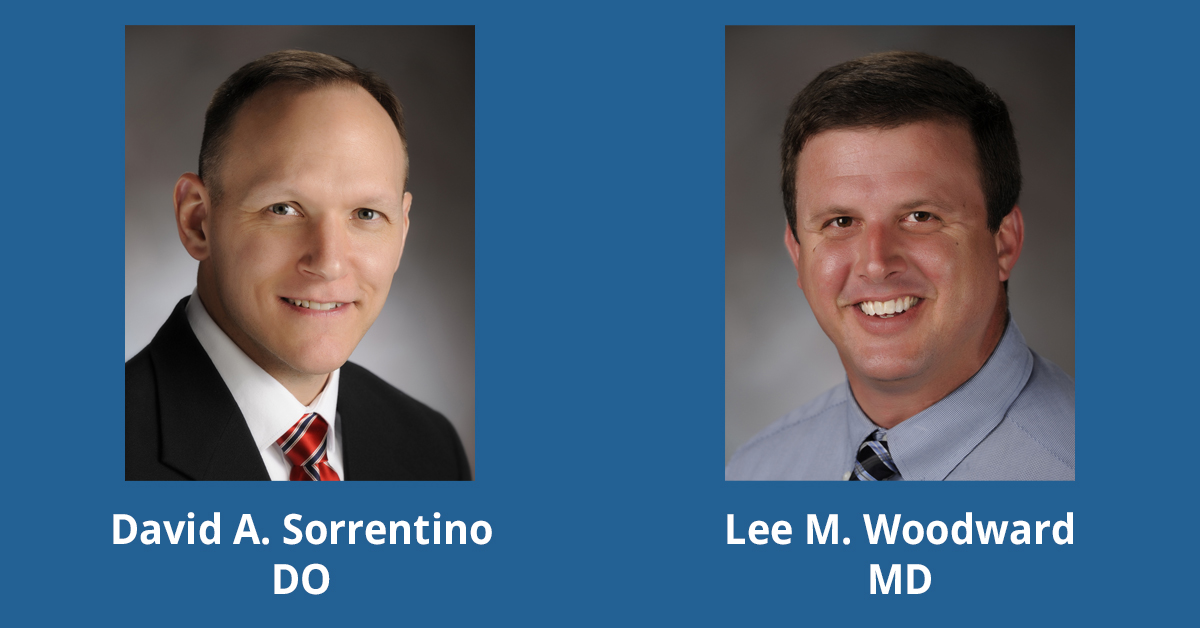 Two medical experts at BayCare Clinic – Dr. David A. Sorrentino and Dr. Lee M. Woodward – have been named partners with the Green Bay-based organization.
Earning partnership gives them shared ownership in the joint venture hospital Aurora BayCare Medical Center, a greater voice in determining how BayCare Clinic's resources are allocated, and ultimately, greater input as to how its patients experience health care.
Sorrentino is an emergency medicine physician with BayCare Clinic Emergency Physicians. He practices in Green Bay, Two Rivers and Oshkosh.
Woodward is a pediatric ophthalmologist with BayCare Clinic Eye Specialists. He sees patients in Green Bay and Marinette.
Both physicians joined BayCare Clinic in 2018.
There are 96 physician partners at BayCare Clinic.