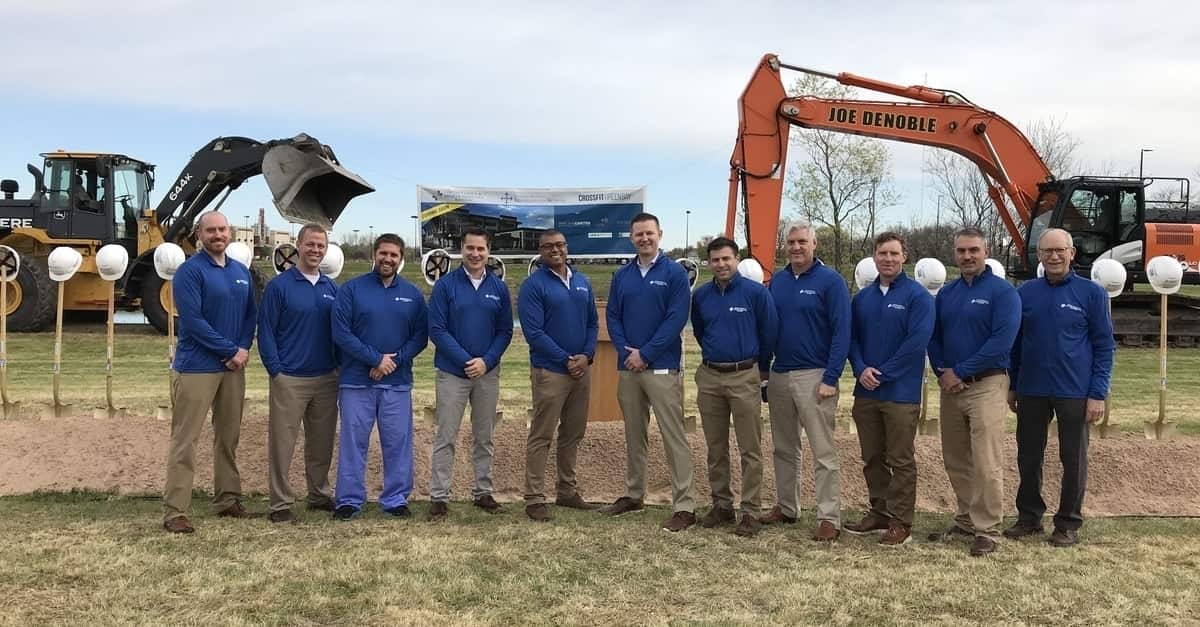 A groundbreaking event on Thursday morning, May 6, marked the official start of work by Orthopedics & Sports Medicine BayCare Clinic to consolidate its Green Bay area operations into one location.
Eleven orthopedic specialists and their medical and support staffs will occupy space within a new, 130,000-square-foot facility along Kepler Drive in the I-43 Business Park on Green Bay's far east side in 2022.
The new facility will allow the group to bring together its clinics throughout the city on Kepler Drive, West Mason Street and Ridge Road along with its support office on Riverside Drive.
"We are extremely excited for the opportunity of consolidation for our multiple locations and the implementation of efficient, state-of-the-art care for our orthopedic patients," says Dr. Brian J. Klika, managing partner for Orthopedics & Sports Medicine BayCare Clinic.
Dr. Harold J. Schock, an orthopedic surgeon with Orthopedics & Sports Medicine BayCare Clinic, said he is excited for the energy the project will bring to the community.
"It's going to allow us to provide quality care all in one building, eliminating the need for patients to travel across the city for certain aspects of their care," he says. "We are thrilled to be able to offer this convenience to our patients and their families."
Dr. Ryan Woods echoed that excitement.
"This is a very big deal for our orthopedic practice and our efforts to serve the local community," says Woods, a non-operative sports medicine physician with Orthopedics & Sports Medicine BayCare Clinic. "The strategic health partnerships we've made will help enhance the quality of care that we strive to consistently deliver for the greater Green Bay area."