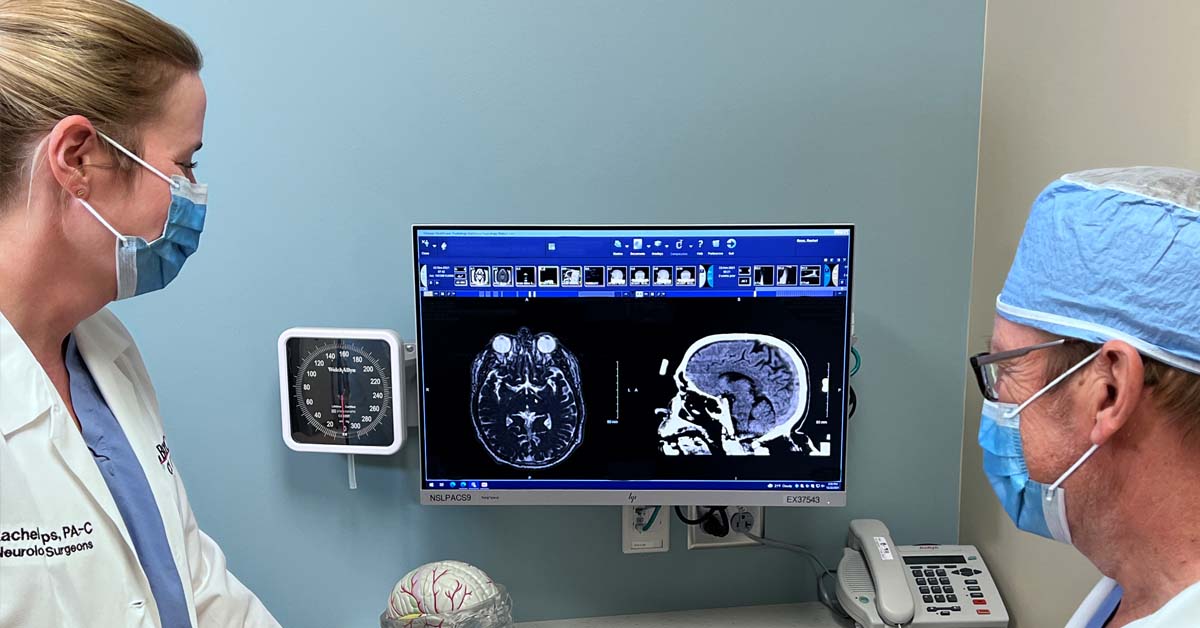 Enhancements to the Deep Brain Stimulation technology offered by BayCare Clinic Neurological Surgeons is helping patients and providers better control tremors found among those being treated for neurological conditions such as Parkinson's disease.
Dr. Max Ots, a neurosurgeon with BayCare Clinic Neurological Surgeons, is the first in the area to have applied the updated technology among Parkinson's disease patients.
The DBS technology has been used for more than 25 years. However, the updated equipment is considerably more sensitive and can better capture a patient's brain signals, necessary for accurate and effective treatment.
Here's how the new technology works: One or more wires – an electrode or lead – is surgically implanted in the brain.
A small pulse generator implanted in the patient's chest provides mild electrical stimulation to the leads.
"The placement of the leads have to be precise," Ots says of the procedure that takes about three hours to complete.
"While the patient is awake, we talk to them," Ots says. "This helps ensure that the leads are in the right place. The goal is to ensure the leads do not interfere with speech, vision or other motor functions of the patient and that they help correct the patient's tremor symptoms."
A neurostimulator is programmed to give an electrical signal a few weeks after it is implanted. The process may require multiple visits over several weeks or months to guarantee that the current is appropriately adjusted and is giving successful results.
"This upgraded technology is another example of our commitment to our patients' overall wellbeing and quality of life," Ots says. "It's something our Parkinson's patients, as well as those with essential tremors, dystonia and, in some cases, seizures induced by epilepsy, would appreciate."