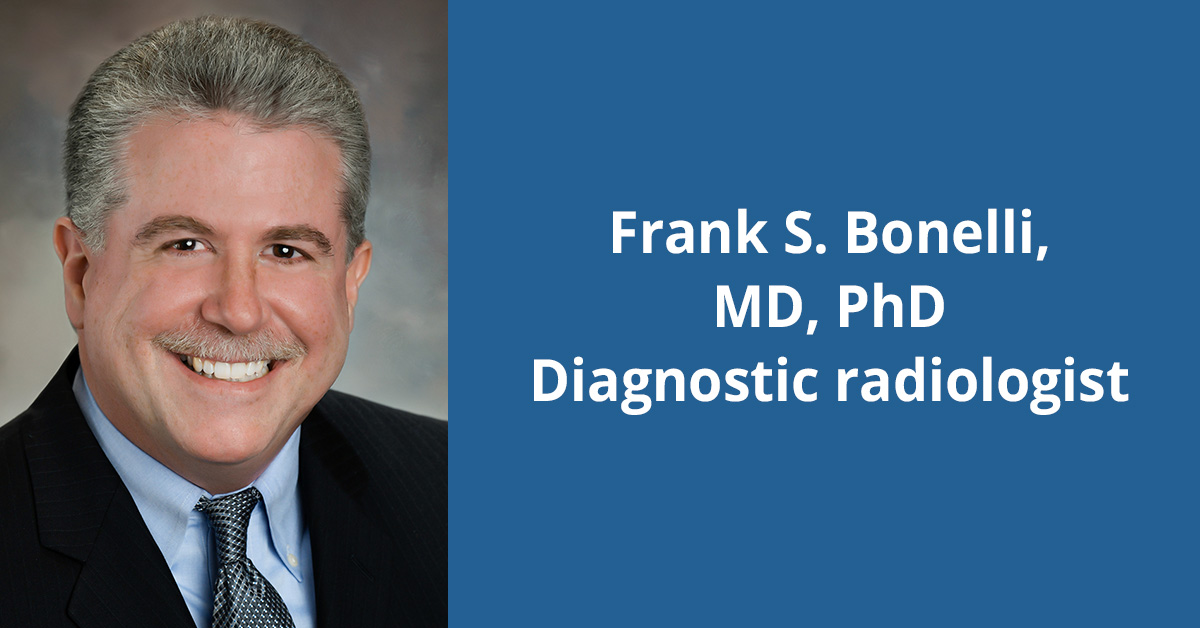 Frank S. Bonelli, MD, PhD, a diagnostic radiologist specializing in neuroradiology, has joined BayCare Clinic Radiology, one of northeastern Wisconsin's most advanced and experienced radiology teams.
He comes to Green Bay from Rockford, Illinois, where he chaired and was the medical director of the Department of Medical Imaging at Swedish American Hospital for 12 years. He also served as its director of magnetic resonance imaging and mammography.
Bonelli earned his medical degree from the University of Illinois in Urbana, Ill. He completed a residency in diagnostic radiology at the Mayo Clinic. Bonelli completed fellowship training in neuroradiology at the Washington University Department of Radiology.
He is board certified in diagnostic radiology and neuroradiology by the American Board of Radiology.