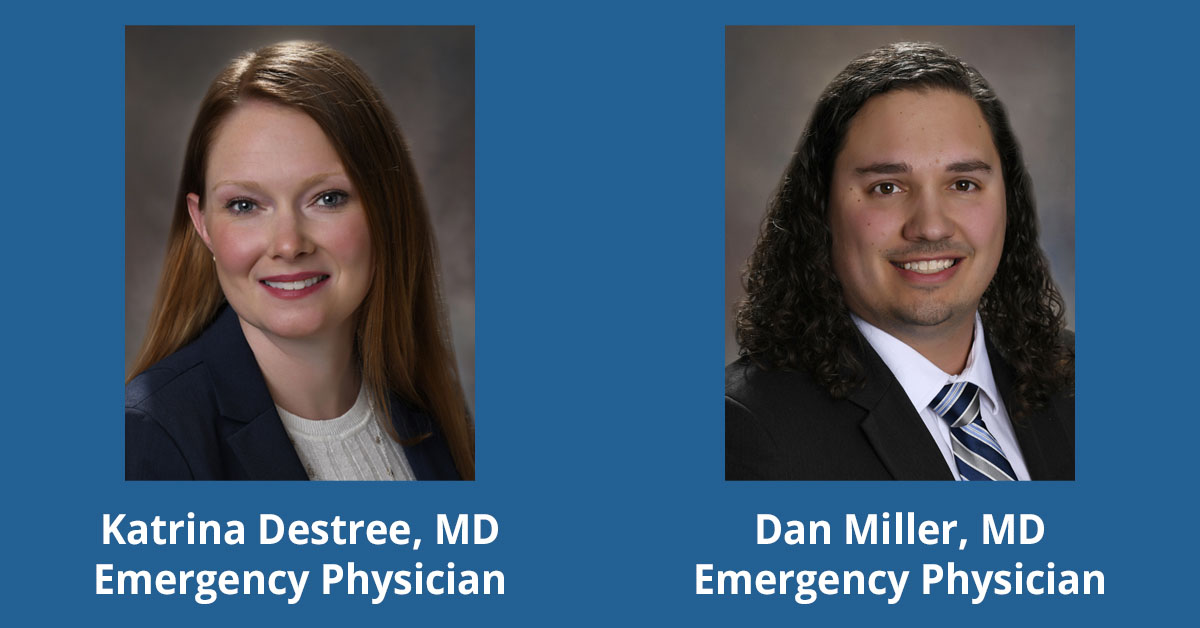 Dr. Katrina Destree and Dr. Dan Miller have joined BayCare Clinic Emergency Physicians.
Destree earned her medical degree at the Medical College of Wisconsin in Wauwatosa. She completed her residency in emergency medicine at Naval Medical Center Portsmouth in Portsmouth, Virginia. She is board certified by the American Board of Emergency Medicine.
Miller earned his medical degree at the University of Wisconsin School of Medicine and Public Health in Madison, from which he also earned a master's degree in public health. He completed a residency in emergency medicine at West Virginia University in Morgantown, West Virginia.
Destree and Miller joined the BayCare Clinic Emergency Physicians staff on September 1. They are practicing at Aurora BayCare Medical Center in Green Bay, Aurora BayCare Health Centers in Green Bay and Kaukauna, and Aurora Medical Centers in Oshkosh and Two Rivers.