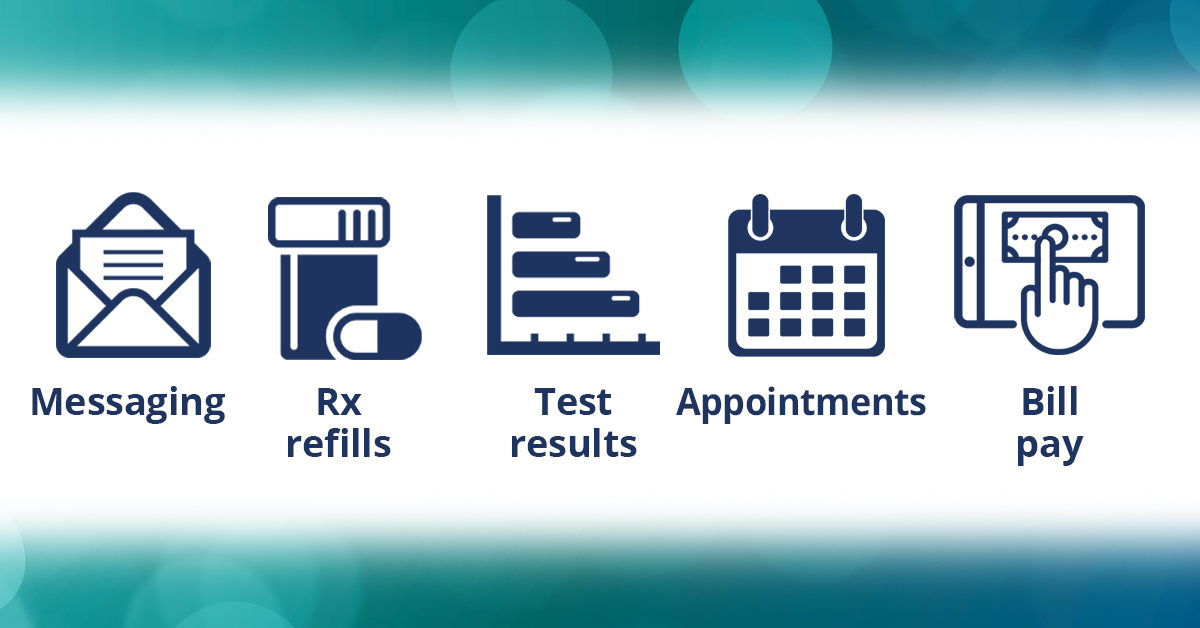 At BayCare Clinic, we believe we should help make it easier for our patients to manage their health care. That's why we offer myBayCare.
With myBayCare, patients can:
Communicate with their doctor with secure electronic messaging from home or on the go. Request appointments, ask questions or confirm instructions. Download the mobile app to receive text alerts when your doctor responds.
Request prescription refills. Send a refill request for any refillable medications.
Access test results. View new results and your doctor's comments as soon as they're available. No need to wait for a call or a letter. Most previous test results are viewable.
Manage your appointments with a handy digital calendar. View details of your past and upcoming appointments.
Pay your bill online. Look for the online bill pay link on the myBayCare home page.
Access your medical data. Your health issues, medications, allergies, immunizations, eyeglass prescriptions and medical history are available via myBayCare. Fill out and print a wallet card with your contact, medical and insurance information. Download your medical record summary for personal use.
Our goal is to offer a smooth, simple, convenient way for patients to manage their health care, live well and enjoy life.
If you don't have a myBayCare account, sign up online to use on the web on your desktop. It's fast and easy.
It's also available for your smart phone or tablet. Download myChart, an app for Apple and Android mobile devices, from the Apple App Store or Google Play.
myBayCare is available to patients age 18 and older with Internet access and an email address. You must have seen a BayCare Clinic provider within the last year.
Questions? Email us at myBayCaresupport@baycare.net or call 855-642-6903.