Veterans Day 2022 is Friday, November 11.
BayCare Clinic is proud to recognize and honor its veterans, extending a special thank you to physicians that served in the armed forces.
"It's a small but meaningful and very public gesture to show appreciation for the role our active service members and veterans have played and continue to play in our communities and around the country," says Tony Violetta, chief administrative officer for BayCare Clinic. "Thank you, each one of you, for your service."
Click the names below to read about each provider's military experience.
Dr. Katrina Destree, emergency medicine physician
Dr. Nels Rose, emergency medicine
Dr. William Reynders, ophthalmologist
Dr. Jeffrey Shere, ophthalmologist
Dr. Jon Henry, orthopedic surgeon
Dr. Robert Bjoraker, anesthesiologist
Dr. Alexander Roitstein, cardiothoracic surgeon
Dr. Paul Baek, neurological surgeon
Dr. Richard Harrison, neurological surgeon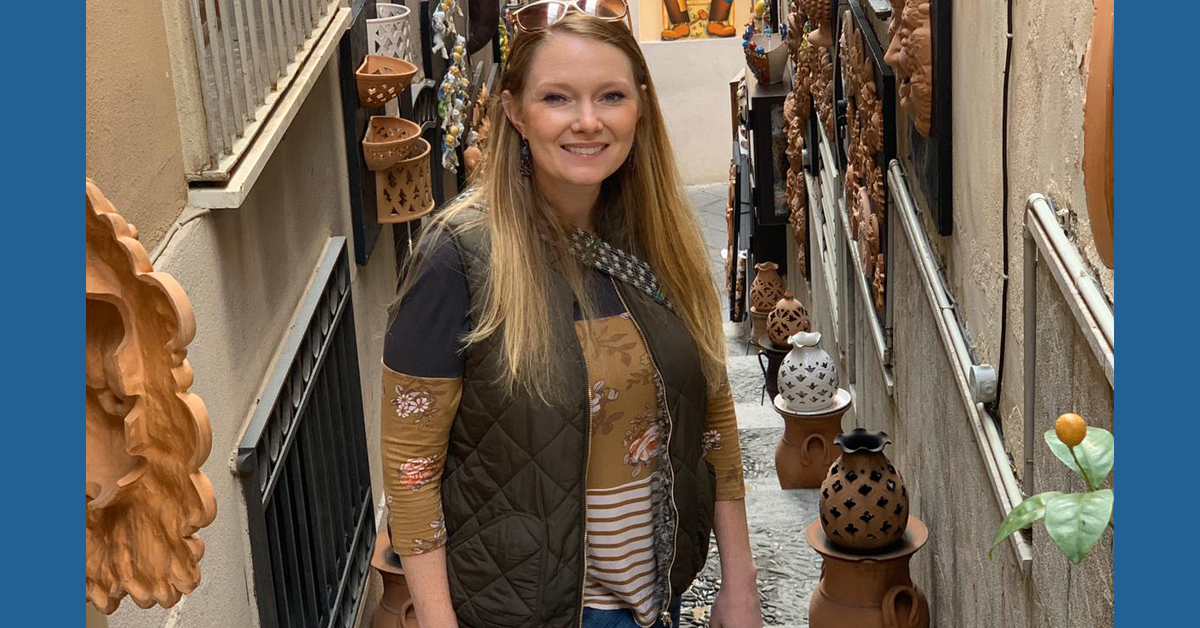 Katrina Destree, MD
Dr. Katrina Destree, a BayCare Clinic emergency medicine physician, was a Marine Corps physician for almost a decade.
She was a physician for a Marine unit stationed in North Carolina and deployed to Afghanistan with them. Upon returning stateside, Destree continued her education and completed her residency in emergency medicine at the Naval Medical Center Portsmouth in Virginia.
Three years later, Destree returned to North Carolina, where she was a physician for another Marine unit. She later deployed with them to Italy for a crisis response mission.
"We were on the island of Sicily, which is pretty much 90 miles off of Africa," Destree says. "I was there with a group of Marines, a general surgeon and an orthopedic surgeon with the whole purpose of, if anything would happen in Africa, like Benghazi, we would be there to rapidly respond and be able to provide emergent care, resuscitation and damage control surgery."
That was Destree's last mission. She retired from the military in July 2020.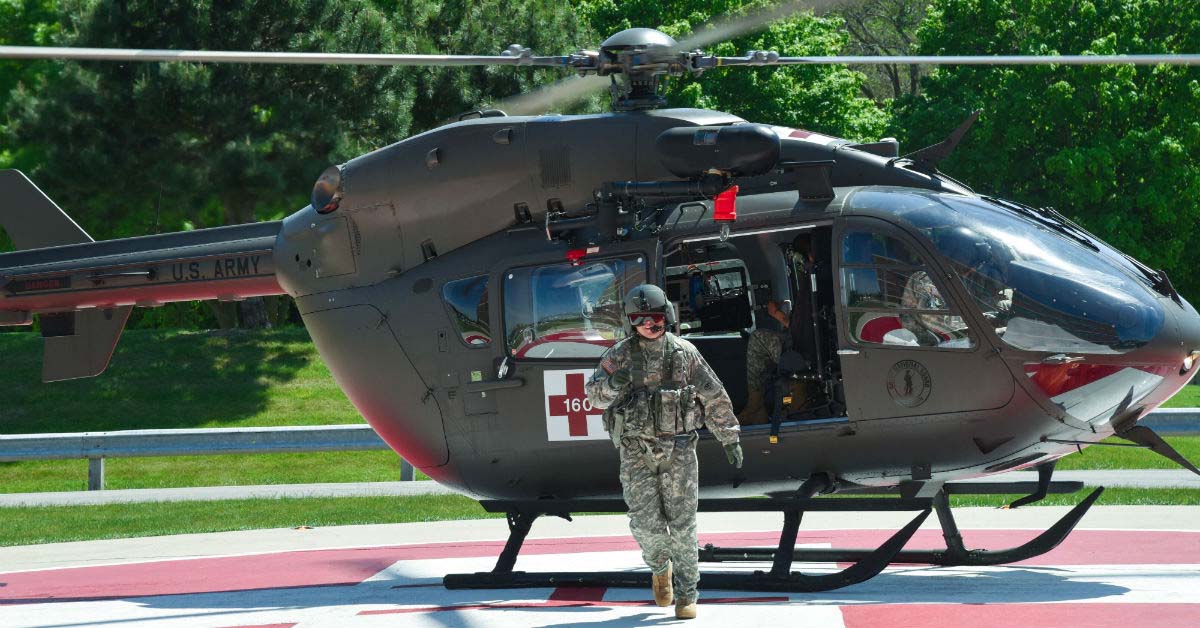 Nels Rose, DO
Dr. Nels Rose, a BayCare Clinic emergency medicine physician, was a flight surgeon and Wisconsin chief of aviation medicine in the U.S. Army National Guard. He now serves with the U.S. Army Reserves. Currently he's "deployed in Central America supporting Joint Task Force Bravo offering medical support of American soldiers and outreach to Central American locals," he says. Rose was honored by his role this summer as a medical chaperone for an Old Glory Honor Flight to Washington, D.C. "I'm really excited for the veterans," he said at the time. "It should be a great and well-deserved experience for them. I'll be along to provide any care in the unlikely event that the need arises."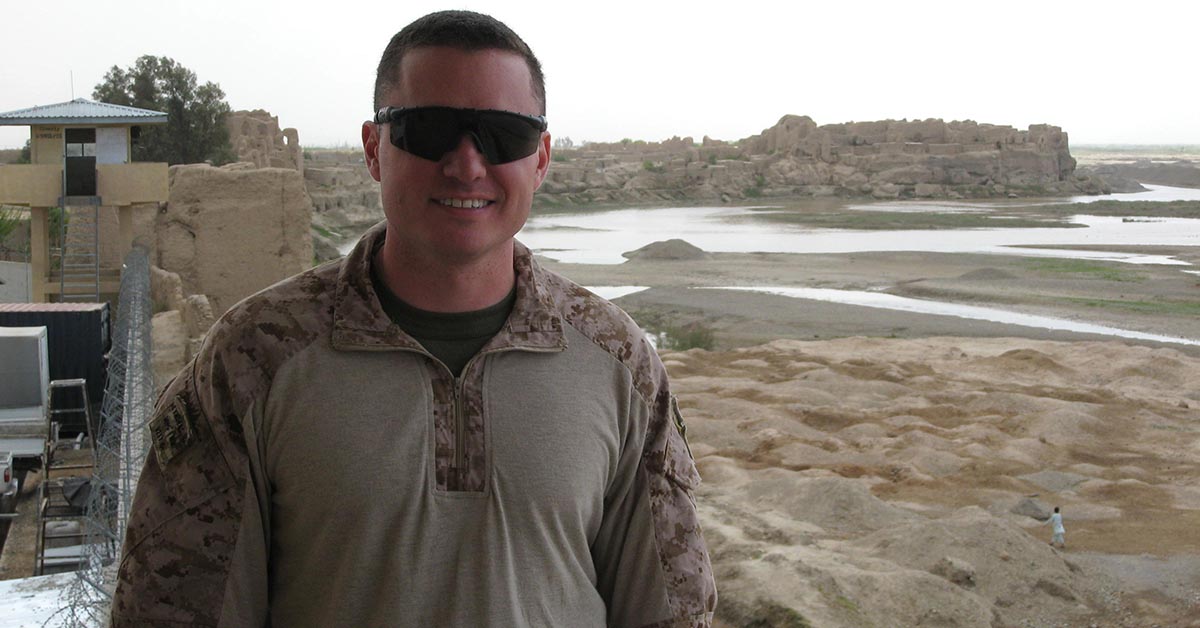 William Reynders, MD
Dr. William Reynders, an ophthalmologist with BayCare Clinic Eye Specialists, served in the Navy from 2010 to 2019. During that time, he completed his internship and his residency training at Naval Medical Center San Diego in California.
"Both my father and my grandfather were in the Navy, and I have a younger brother on active duty as well," Reynders says. "It was important to me to carry on that tradition and serve our country."
Reynders was a general medical officer with the Marine Corps from 2011 to 2013 at Camp Lejeune in North Carolina and was deployed to Camp Leatherneck, Afghanistan, during that time. After returning stateside, he was a comprehensive ophthalmologist at Walter Reed National Military Medical Center in Bethesda, Maryland, from 2016 to 2019.
During his service, Reynders reached the rank of lieutenant commander and earned the Fleet Marine Force Warfare Officer Insignia and the Joint Service Commendation Medal.
"I think my time in the Navy prepared me well for my role here at BayCare," Reynders says. "In the military, you inevitably have to work in a lot of different places with a lot of different people. I think those varied experiences made me well prepared to adapt to my new role."
Reynders joined BayCare Clinic Eye Specialists in July 2019.
"My time in the Navy was a very rewarding experience in my life," Reynders says. "I have so many great memories, and it was an honor and a privilege to be able to take care of our armed forces and their families."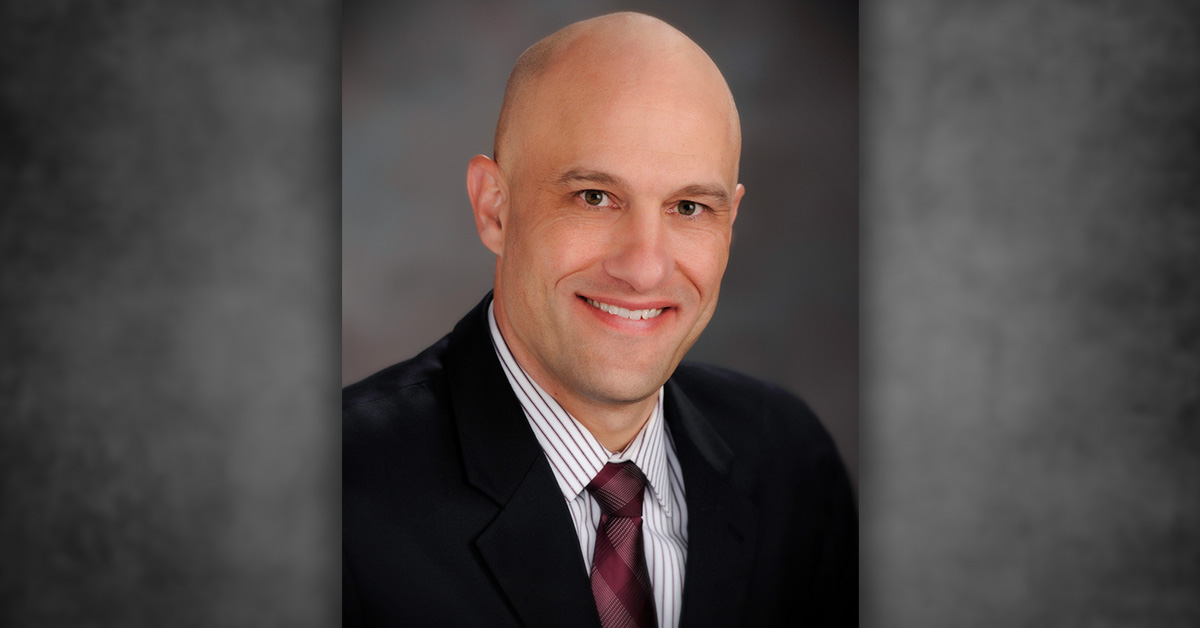 Jeffrey L. Shere, MD
Dr. Jeffrey L. Shere, an ophthalmologist with BayCare Clinic Eye Specialists, joined the Army in 1992. After completing his four-year Reserve Officer Training Corps (ROTC) program in 1996, he was commissioned as a second lieutenant and attended medical school.
In 2000, he entered active duty as an Army captain. Over the next 16 years, he served as chief of the ophthalmology service at Martin Army Community Hospital in Fort Benning, Georgia, as chief of ophthalmology at the Army Institute of Surgical Research in San Antonio, Texas, and he worked in a teaching position as an attending vitreoretinal surgeon at Madigan Army Medical Center in Tacoma, Washington.
In 2016, Shere transitioned out of active duty.
"I made the decision to transition into the Army Reserve and to take my current position at BayCare Clinic so my family and I could move closer to our extended family," Shere says.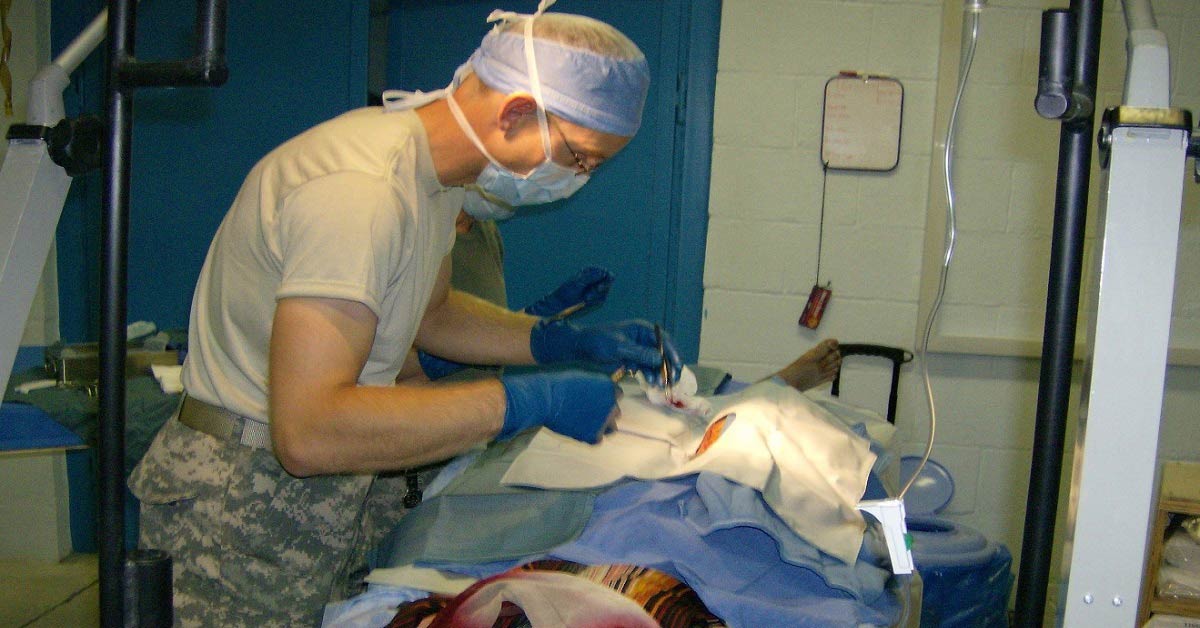 Jon Henry, MD
Dr. Jon Henry, an orthopedic surgeon with Orthopedics & Sports Medicine BayCare Clinic, served in the Army Reserve Medical Corps from 1996 to 2008. He joined the Army Reserves during his orthopedic residency and did two combat deployments in Afghanistan and one in Iraq.
His service goal was to provide excellent orthopedic care for military personnel. He says his military experiences enhanced his skills and confidence as a civilian surgeon.
Henry is proud and humbled by his time spent in the military.
"My No. 1 realization from my own military experiences, especially from my combat service, is a far greater appreciation and respect for our veterans, for the sacrifices they and their families have made to benefit our country," Henry says. "Our freedom is based on their honorable service and sacrifice."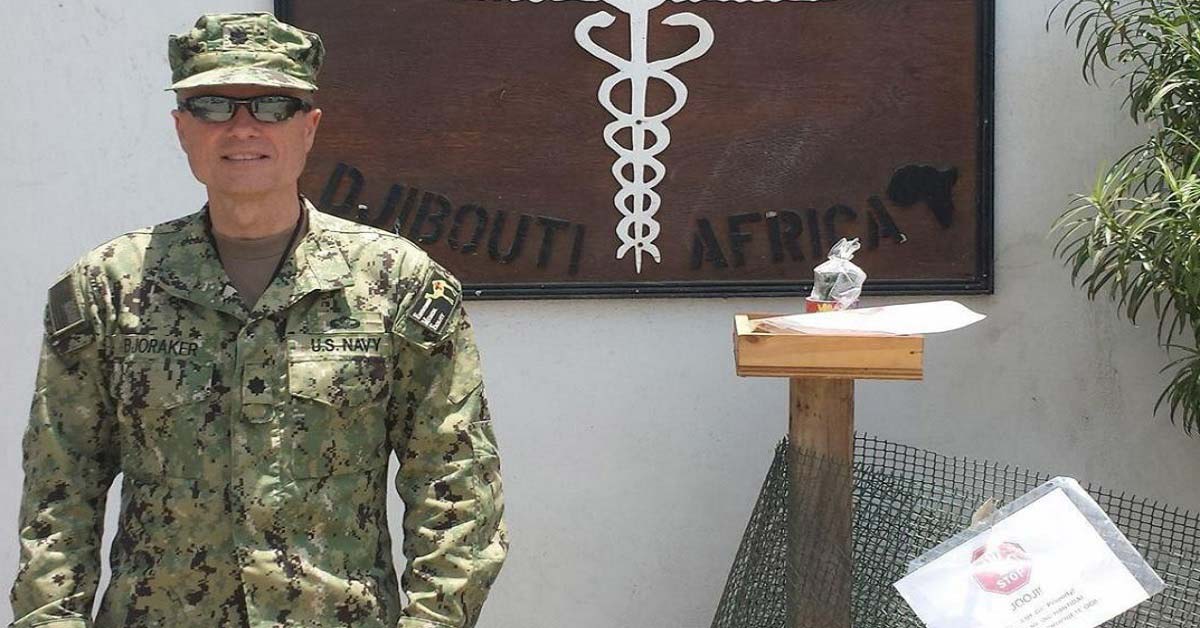 Robert Bjoraker, MD
Dr. Robert Bjoraker, a BayCare Clinic anesthesiologist, joined the Air Force in 1983 as a chemical engineer and served for three years at Wright-Patterson Air Force Base near Dayton, Ohio.
He did his residency in anesthesiology at Wilford Hall Medical Center, a Level I trauma center at Lackland Air Force Base in San Antonio, Texas, from 1990 to 1994, then taught there from 1994 to 1998. Bjoraker also served the Royal Air Force (RAF) Lakenheath Hospital in England as head of anesthesia.
Bjoraker joined the Navy Reserve in 2008 and deployed for nine months to Djibouti in east Africa. He retired as a Navy captain in April 2018.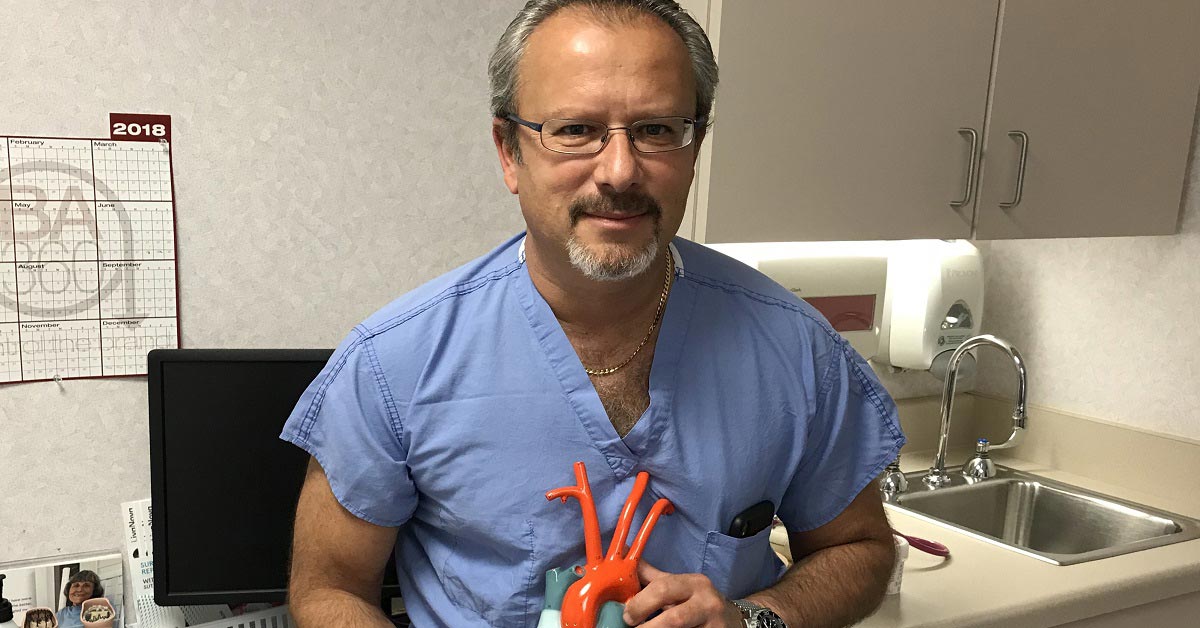 Alexander Roitstein, MD, FACS
Dr. Alexander Roitstein, an Aurora BayCare cardiothoracic surgeon, served in the Air Force from 1998 to 2001, achieving the rank of major.
He served as staff cardiothoracic surgeon, a TRACS (trauma) instructor and as Team Chief of Thoracic and Vascular Mobility at Lackland Air Force Base in San Antonio, Texas.
Paul Baek, MD, FACS, and Richard Harrison, MD
Two BayCare Clinic neurological surgeons are veterans.
Dr. Paul Baek (left) was a member of the Navy from 1995 to 1998, stationed in San Diego, California. He was honorably discharged as a lieutenant commander in June 1998.
Dr. Richard Harrison (right) served in the Army Reserve Medical Corps from 1989 to 2009 at Fort Gillem near Atlanta, Georgia.