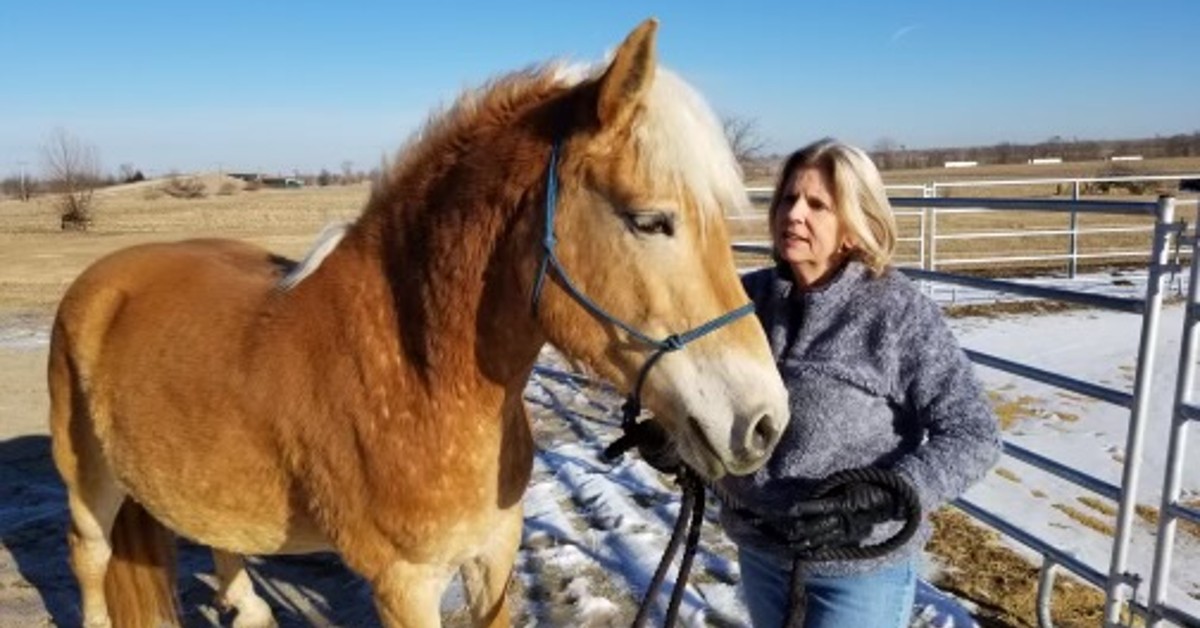 "All I can tell you is Dr. O'Connor gave me back my life."​
That's how Karen Casper describes her medical experience with Dr. Elizabeth O'Connor, a plastic surgeon with Plastic Surgery & Skin Specialists by BayCare Clinic.
Casper, who is in her 60s, underwent breast cancer surgery in October 2007. That surgery was soon followed by a breast reconstruction procedure.
Some breast cancer patients undergo reconstruction surgery after a mastectomy or lumpectomy to rebuild the shape and look of the breast.
Casper expected a return to normalcy once her surgeries were finished and her body healed. Instead, she endured almost 15 years of pain and discomfort that hindered her once-active lifestyle.
"I had pain, especially right-side pain, in the pectoral muscle from the time I healed," says Casper, who lives in Oshkosh. "The reconstructive surgeon I worked with, I would complain, I'd say it's cold, it feels like my implant is gonna be on my scapula. I'm uncomfortable. I can't lift weights. If I go out and I'm working with the horses and I'm pushing a wheelbarrow, I'm in pain. It's chronic pain, every day."
The surgeon's response?
"All I ever heard from him was, 'You're the only person that complains like this.'"
Eventually, she was offered muscle relaxers.
Her response?
"Who wants to take a muscle relaxer their whole life and live in a chair?"
Casper, a former registered nurse, was still in touch with her colleagues. During a retirement party for a former co-worker, Casper shared her frustrations. Friends urged her to see O'Connor.
"I heard nothing but good things about Dr. O'Connor," Casper says. "I waited until my insurance changed so I could go see her."
There was an immediate and stark difference between her former surgeon and O'Connor, Casper says.
"When I went into her office, the first thing she did was, you know, she listened. She asked questions about me and then when she did an exam, she had me move my arms, like, put my hands on my hips and she showed me how my pectoral muscles were pulling and she said, 'You're not imagining this.'"
Casper appreciated O'Connor's comment.
"She validated my feelings and my discomfort, which was the first time a doctor had done that, and I just wanted to jump for joy that she validated that I wasn't going crazy," she says.
O'Connor performed Casper's breast reconstruction revision surgery. This type of surgery typically is performed to correct issues that occurred during or after breast reconstruction surgery that affect a patient's quality of life or health.
The procedure was a success, Casper says.
"Her discharge instructions were concise, they were appropriate. She addressed everything I needed to do to have the best outcome I could, and I did," she says. "When I went for my post-op, she was happy that I was feeling so good. … She was just amazing when she talked to me and you could tell that she had joy in her eyes, that she helped someone."
"I just said to her, 'You gave me back my life.'"
Today, Casper is back to enjoying an active lifestyle. She hikes, bikes, and runs with her husband. She plays basketball with her teen grandson. She swims with her 6-year-old grandson. She no longer feels pain when doing any of these activities.
"I can get on my bike. I can dig in my flower bed," she says. "I can work in my yard. I can mow the lawn. I can rake. I can do all the things I enjoy doing."
She also can help care for her daughter's horses and ride them, too.
"I can put a bridle on a horse. I can put a halter on a horse. I can put the horse on what we call the lunge line and I can work where I'm holding that rope and then the horse will go out and around and work around me," she says. "When I walk a horse in or out of pasture, I can use my arm and if the horse, you know, they'll stop to question something or pull back a little bit on a rope or something, they're not hurting me anymore."
Casper wholeheartedly recommends O'Connor.
"You can tell the first time you meet her, she's not in it for her glory," Casper says. "She's in it to help people.
"She gave me back my life."
O'Connor's staff gets high praise from Casper as well.
"All the staff that came in, they were professional. They were caring. They listened. They acknowledged. They're very cohesive," she says. "Her staff, the way they work with her and the way she interacts with them, it's a very cohesive group of people."