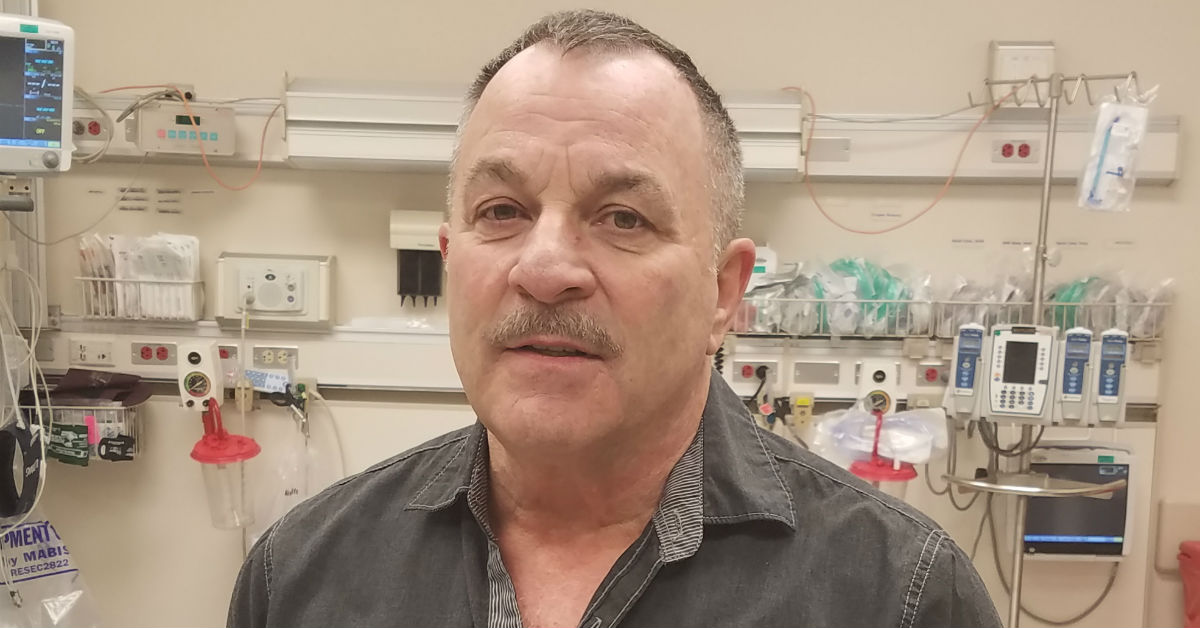 Ah, that's just a backache, Kevin Servais thought when he woke up in the wee hours of that Saturday morning.
He'd lifted weights the day before. He thought he'd strained a back muscle while stretching. Still, the pain woke him, and he didn't feel quite right.
"I thought maybe I needed muscle relaxer because of the tension in my back," said Kevin, who was 59 at the time.
Kevin drove himself to Aurora BayCare Medical Center. It was there, in a serendipitous turn of events, that he received a diagnosis that may have saved his life.
Kevin wanted to go to urgent care, but he arrived before it opened. Instead, he went into the emergency department, where he was seen by Dr. Kerry Ahrens, an emergency physician with BayCare Clinic Emergency Physicians.
"He came in, and since we were talking about having some back pain ... In my mind I always run through a list, if someone's over the age of 30, or even younger if they have a high risk for heart (issues), you always have to kind of screen for it with your questions," Ahrens says.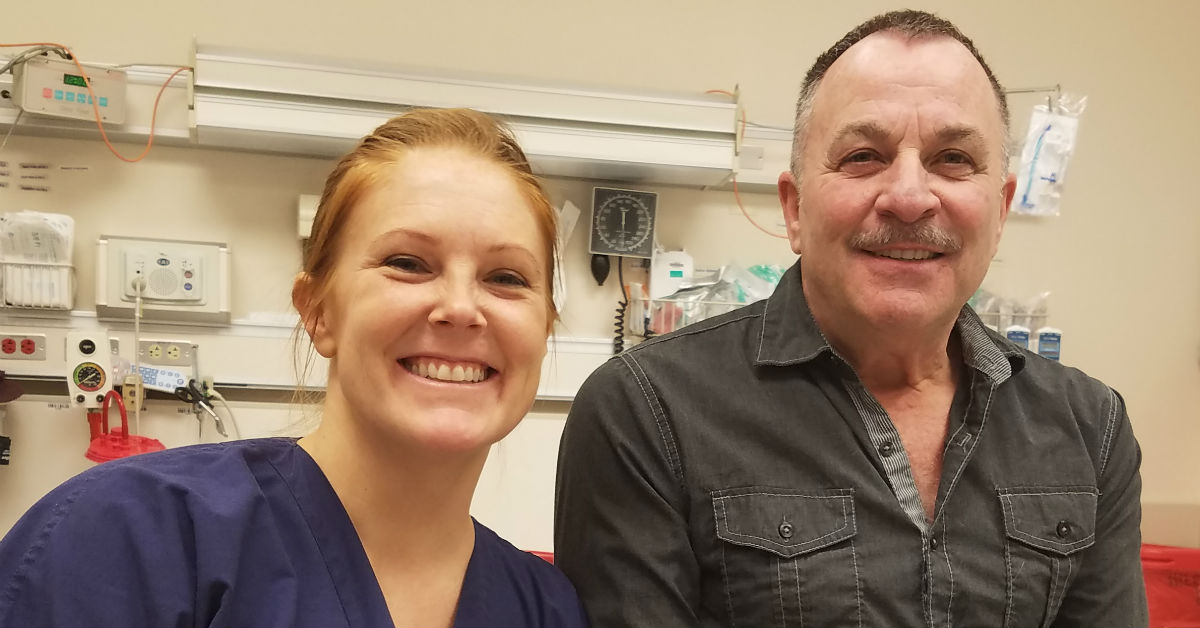 "We were talking through it, and he said, 'Yeah, the pain in my back, it kind of travels toward my chest.' Whenever it travels in your chest, for me that's super concerning that there's something cardiac going on."
Ahrens ordered an electrocardiogram, or EKG, for Kevin.
"(The EKG) tells me a lot of information," Ahrens says, "and that EKG for him showed me a heart attack."
Kevin couldn't believe it. His backache was a heart attack.
"I was almost laughing. I thought it was a joke," he says.
No joke. Ahrens consulted with a cardiologist. A CT scan of Kevin's chest showed the right coronary artery – the blood vessel going to his lungs – was fully blocked by a blood clot.
Kevin was taken to Aurora BayCare's heart cath lab, where a stent – a small expandable tube – was placed through the clot to open the artery and restore proper blood flow.
The heart attack diagnosis surprised Kevin because he had no warning signs and no prior health issues.
"I haven't smoked for 15 years. I've worked out consistently. Haven't drank for 14 (years). I eat fairly healthy. I don't eat a lot of deep-fried foods," he says.
Dr. William Witmer, the Aurora BayCare cardiologist who treated Kevin, told him his heart issues might be hereditary or might be the result of metabolic changes that come with age.
Turns out Kevin's family history may have been the most significant factor.
"His brother had had a heart attack. His mom, his father had also had (heart) issues, uncles, so there's definitely a familial connection. It's genetics. Roll the dice. Genes play a role," Ahrens says. "(Kevin) was a smoker at one time, maybe that played a role. We know that it does show a linkage. But for the most part, I think it's just genes and age."
Now in his early 60s, Kevin has bounced back nicely.
"My endurance is good. I work more than a full-time job (as a hair stylist). My stamina is good," he says.
"I feel much better now, but it certainly changes your outlook. I'm just not going to deal with stress. As long as I'm above ground, I'm going to have a good attitude. I'll be enjoying myself and strive for balance on all things."