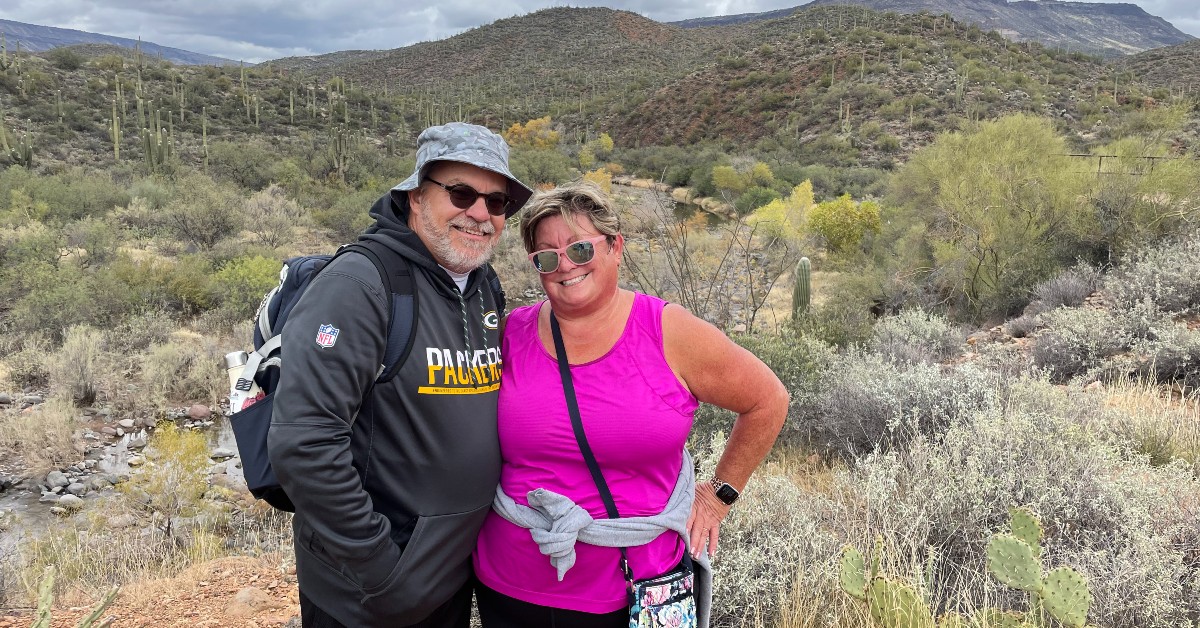 When Kristin Reimer attended her son's high school band performance, she had no idea her evening would end on such a sour note.
"I am gonna take you back to a snowy evening in 2009," says Reimer, a former Green Bay resident who lives in Cave Creek, Arizona. "We were at a band concert at Notre Dame Academy. I remember this distinctly because our youngest son was in the band and it was a band concert night and I fell off the curb coming out of the school and that was the beginning of my troubles.
"I fell like a sack of potatoes," she says, laughing. "I thought it was the curb but it was snow and ice."
Eventually, Reimer had constant pain in her left knee.
"After the fall, I had pain at that time but I didn't think anything of it," she says. "I just assumed I was a klutz more than anything. I didn't have knee pain until much later."
But when the pain started, it was intense, so intense that she sought and received relief in the form of pain injections at Orthopedics & Sports Medicine BayCare Clinic.
The shots worked for a while, but Reimer wanted a permanent solution, especially when her right knee also began to throb.
"I just thought, what is my next step, you know? I would get relief but then it would lapse, of course. That wasn't the fix," says Reimer, who is in her late 50s. "I don't want to say I'm real active, but I, at the time, was boxing and working out with a trainer and walking and biking and doing the normal stuff and I wasn't able to do that like I wanted to."
A surgical solution is needed
That's when she connected with Dr. Kirk Dimitris, an orthopedic surgeon with Orthopedics & Sports Medicine BayCare Clinic in Green Bay.
"He said, 'Hey, you have arthritis and you're bone-on-bone in both knees,' and he shows me the evidence on the X-ray."
Dimitris recommended a surgical solution, Reimer says.
"I said well, what's the next step?" she says. "He said, 'Well, the next step is total knee replacement.' And then I asked if he would consider doing both knees for me at the same time."
Dimitris agreed. Reimer had double knee replacement surgery, more formally known as bilateral total knee arthroplasty.
A healthy joint has a layer of pristine cartilage that breaks down with time, causing arthritis. That also results in less joint space and the breakdown of cartilage. As cartilage wears down, it causes pain, swelling and dysfunction in a previously healthy joint. That was Reimer's problem.
Knee replacement surgery eases the pain and helps improve mobility and knee function.
Even though Reimer was preparing to move from Green Bay to Arizona, she scheduled her surgery for early May 2021.
Her double knee replacement was successful.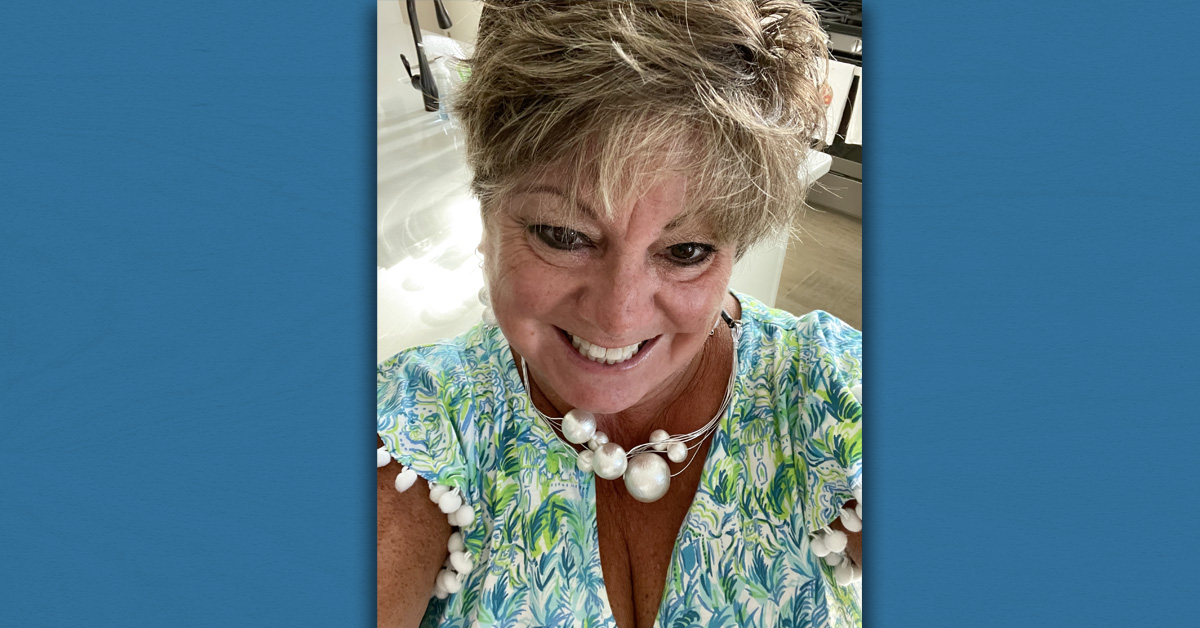 "Finally I just said enough was enough. The pain was so bad that I couldn't walk two blocks, you know, without having pain and I don't have that anymore."
After more than 12 years with knee pain, it disappeared relatively quickly.
"I think my surgery was on a Tuesday and by Friday I was in PT," she says.
Dr. Dimitris "had a presence"
Reimer credits Dimitris and his surgical and physical therapy team for her successful experience.
"He was just confident and he listened to what I had to say and he just had a great bedside manner," she says. "He had a presence. I was nervous the night before surgery … he assured me that I could do this and I believed him."
Today, Reimer is pain free and active. She's logged more than 300 hiking miles as part of the Maricopa County regional park system's self-guided 100 Miles in 100 Days Challenge.
"I told my husband, I said, 'I wanna do that. We should do that.' And we did it together. We started on November 15 and by December 27 we had our 100 miles in."
She topped 300 miles on May 12, 2022 – a year and eight days after having both knees replaced.
"I'm loving life and I'm doing more than I did before and I'm so happy that I was able to do both of my knees at the same time because it was only one recovery and one series of physical therapy. I feel like, for me, it's been great. I don't have any regrets."
She's back to doing other activities, too.
Her boxing? "We did pack our boxing gloves for our trip back to Green Bay. Yes, I plan to. Hopefully we can find a punching bag somewhere."
Working out with a trainer? "I have all these fitness index cards from our trainer … and then I went into Pinterest to supplement them. Those are what I do. We're going to continue those types of workouts in the pool and in our workout facility here, in our community."
Biking? "Yes, we're gonna continue biking."
Reimer recommends Dimitris and his team for anyone experiencing similar knee problems.
"I commend them for helping me through this," she says. "It went fast."