Amber Cernat made up her mind to become a health care provider after a loved one was diagnosed with a serious disease.
"I kinda thought about it while in high school but then, actually, my junior year of high school, my sister was diagnosed with cancer."
Cernat witnessed her sister's successful journey through chemo and radiation.
Today, Cernat and her sisters (one older and one younger) pursued medical careers. Her sisters are nurses.
"We are all in health care," she says and laughs. "We are covered at family events if anything happens. We're good."
Cernat is a certified physician assistant with Plastic Surgery & Skin Specialists by BayCare Clinic. She treats patients in Green Bay and Kaukauna.
The role of a physician assistant
Physician assistants assist during surgical procedures, diagnose illnesses, order and interpret tests, prescribe medications and more. They're supervised by a physician.
"Part of being a PA that's so special to me is that I get to have that close relationship with an MD that is … what I value a lot," she says. Cernat works closely with Dr. Karri Adamson, a plastic surgeon with Plastic Surgery & Skin Specialists by BayCare Clinic.
In addition, Cernat values the work-life balance her PA career offers.
"It never really crossed my mind to go to medical school," she says. Her path, according to her, is "more aligned with what I ultimately wanted to do," she says. 
Cernat, a Horicon native, earned her bachelor's degree in science and human biology from the University of Wisconsin-Green Bay. She earned a master's degree in physician assistant studies from Concordia University Wisconsin, Mequon.
She took a year between completing her undergraduate studies and starting PA school to work as an anesthesia technician at Aurora BayCare Medical Center.
PA school was a great experience, Cernat says.
"We got to do a lot of hands-on, a lot of one-on-one with professors if we needed to, so that was really great," she says. "I'm still really good friends with a lot of my classmates."
Specialty care exposure
Her schooling exposed her to several specialty care areas during clinical rotations including general surgery, women's health, emergency medicine and more. Her rotation in plastic surgery provided the "end goal" she sought.
"I had an interest in plastics before starting PA school," Cernat says. "I don't really know where that interest came from. I know it was just something that I always kind of liked."
Given her sister's experience with cancer, Cernat says providing care for cancer patients struck an empathetic nerve with her.
"You know, I think I'd feel like they had a special place in my heart," she says.
Patient care philosophy
Cernat offers a unique take on how she treats her patients.
"My practice philosophy is to make people feel like they're my family member that I'm taking care of," she says. "I don't want to ever have my patients kinda walking out of there and feel like, 'well, she didn't listen to me, I don't know what's going on, I don't know what the next steps are in our plan.
"I always try and make sure that I have that communication," she says. "Where I'm sitting and I'm looking at (who could be) my mom or my aunt or my grandma and (I'm thinking) how would I explain this disease process or the treatment plan to them?"
It's also important to involve patients in the decision-making process when it comes to implementing a treatment plan, Cernat says.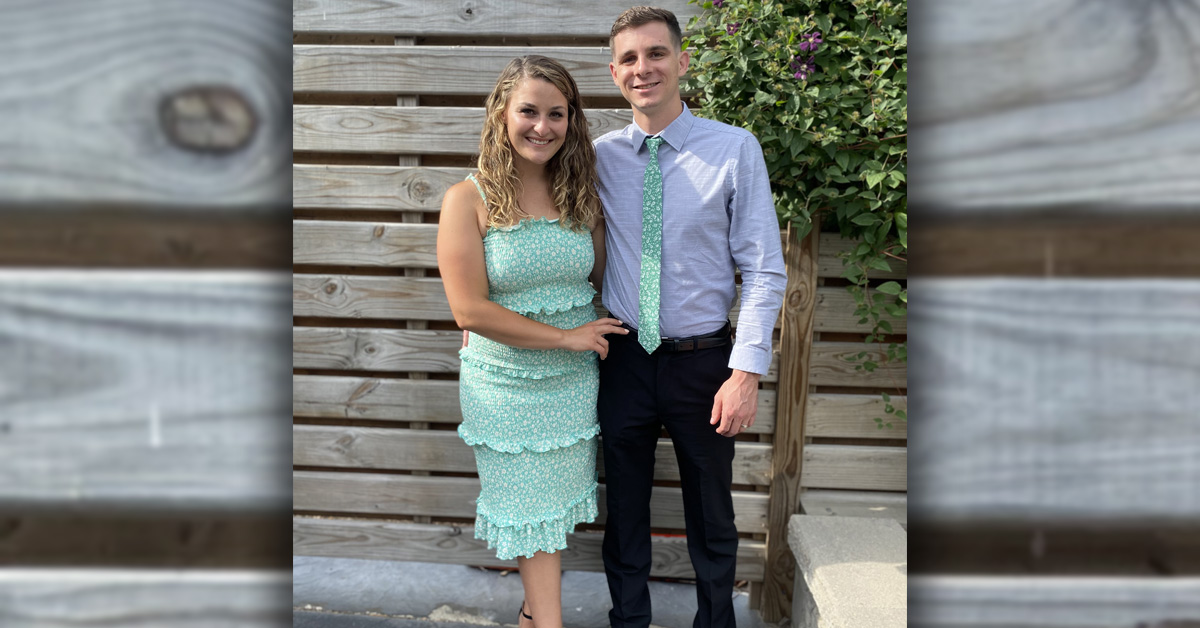 When she isn't treating patients, Cernat spends quality time with her husband, Brent, participating in "the fun stuff in Green Bay." That includes Thursday night farmer's markets and occasional trips to the local breweries. She also gardens, creates macrame artwork and visits Door County for hiking and other outdoors activities.