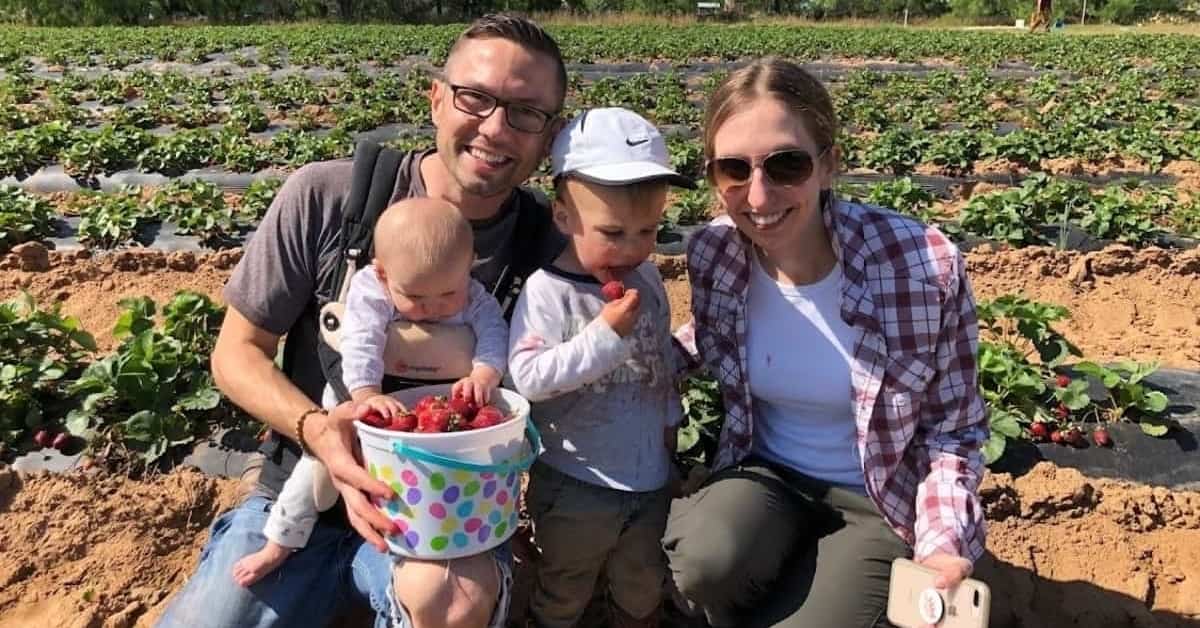 For Dr. Alexander A. Foster, as the newest comprehensive ophthalmologist at BayCare Clinic Eye Specialists, it has always been about the journey rather than the destination.
Born and raised in Fairbanks, Alaska on a farm with no running water or plumbing, Foster's sense of adventure developed at a young age and brought him to what seems like one exciting experience after another.
"Alaska was a tremendous place to come of age," Foster says. "I herded caribou in the tundra of the Arctic Circle; who does that? I hunted more moose than my back would let me carry and helped guide black and brown bear hunts for several summers in a row as a young man."
Being hired on at a local taxidermy shop in Alaska was the ticket he punched in order to have the skills needed to be useful on the hunting field as a hunting assistant guide. It was clear to him over those summers he had found quite the hobby, but Foster sought more in a career.
"I have always loved using my hands," Foster says, as he brings up the experience that eventually led him to pursue a career in medicine. "I was 21 years old when I felt called to serve families in Tijuana, Mexico through house construction, of all things. I spent three months living in a tent on a dirt field of an old farm in Tijuana, Mexico.
"Once again, I found myself without running water or plumbing," Foster jokes. "I worked with all sorts of people from all over the world building houses for families that summer.
"Experiences like this change you on a deep level and for me it helped me to realize all the opportunities I had been given in life. I wanted to give back not only in poverty-stricken communities, but in any community. Medicine became very attractive to me after that realization."
Medical school would be the ticket he would have to punch in order to have the skills he needed to be useful anywhere.
How Foster's journey led him from Alaska to Mexico and then on to medical school before eventually calling the greater communities of Green Bay home deserves a mention as well.
"My wife's great grandad was on the original Acme Packers team. Hard working, he would work his shift at the packing plant and play football with the guys after work. My wife has extended family in the area and we were seeking a new adventure, turns out we have loved the destination as well.
"Winters here in Green Bay are not as long or as dark compared to Alaska. I think we fit in well in Wisconsin, we work hard and we play hard. Now I get to punch Packers football tickets, what is not to love about this city?"
When asked about what drew Foster to the surgical subspecialty of ophthalmology, he can't give a simple answer.
"Sight is such a uniquely personal sense," he says. "The eyes themselves are extensions of your brain. Each patient's iris has such precise almost hand painted beautiful detail that most never even get the opportunity to admire, let alone look at through a microscope.
"I get to help my patient utilize their most treasured sense and many times improve it. I take this very seriously and I am very passionate about my craft. I found more than a career in ophthalmology, I found a calling."
Outside of work you can find Foster and his family exploring all aspects of the Northwoods, taking in new adventures one excursion at a time or enjoying quiet time together as a family at home.
Spoiler alert! He admits to having running water and plumbing now.