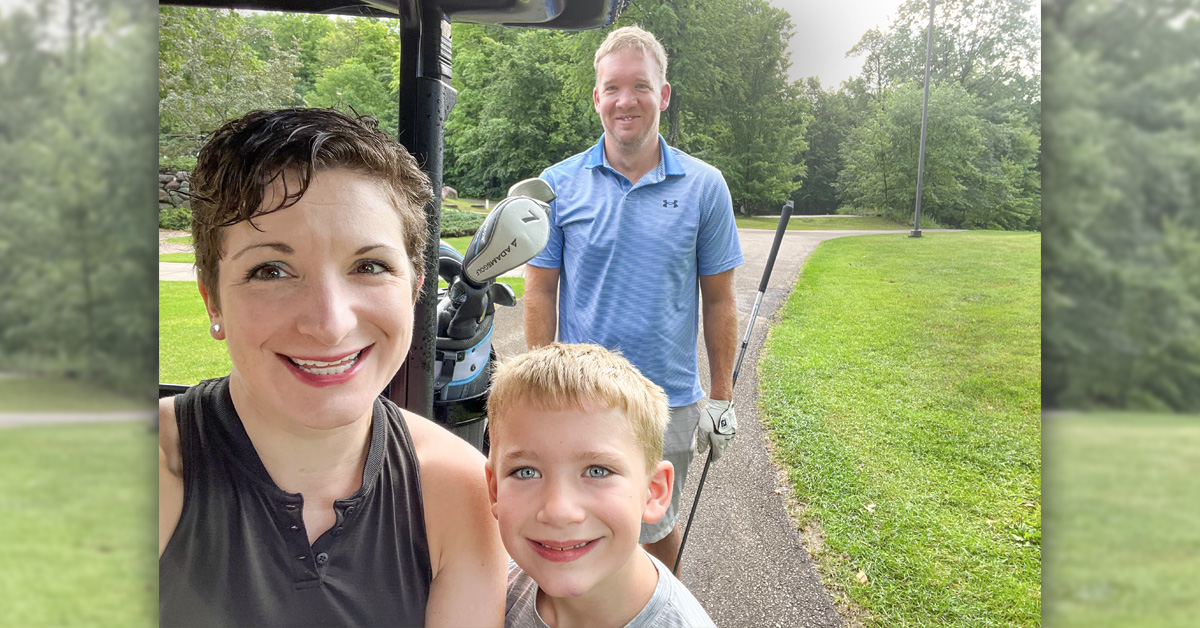 Elizabeth Dickson Michelson took her parents' career advice to heart – find one that brings you peace and fulfillment.
She and her five siblings heeded their parents' advice.
"Out of the six of us, four of us are physicians, one is a PhD and one is a principal," she says.
Today Dickson Michelson is a gynecologic oncologist with Aurora BayCare Gynecologic Oncology. She's part of a team that provides comprehensive care for women with cancer in their reproductive organs.
It's a great career fit, she says. "I always was kind of pulling toward science and wanted to also impact people and work with people."
That desire to impact people initially led her down a different career path as a paramedic. After graduating with a biology degree from the University of Illinois at Urbana-Champaign, Dickson Michelson earned an emergency medical technician license and practiced as an EMT.
Needed more patient experience
"At least in Illinois, which is where I'm from, if you get your paramedic license there are two different things you can do," she says. "You can either run an ambulance company and kind of transport patients or you can … become a firefighter and a paramedic."
Firefighting didn't appeal to Dickson Michelson. "I run away from fire," she says, laughing. "I don't run towards fire. I'm not going into a burning building."
She settled for ambulance transport but found it lacking. "I wanted more than that. I wanted to have more patient experience."
She attended medical school thinking she'd become a trauma surgeon due to her background as a paramedic.
"But then, I went to my OB-GYN rotation and absolutely fell in love with the patient population, with working with women, with kind of the connection that OBs have with their patients," Dickson Michelson says.
She further narrowed her area of expertise after her gynecologic oncology rotation where she again was drawn to the patient-provider connection, this time "being able to have and walk that journey with them in some of the darkest times in their lives."
Dickson Michelson earned her medical degree from Loyola University of Chicago Stritch School of Medicine. She completed a residency in obstetrics and gynecology and a fellowship in gynecologic oncology, both at the University of Minnesota Medical Center.
She is board certified by the American Board of Obstetrics and Gynecology in gynecologic oncology and in obstetrics and gynecology.
A team approach to health care
Her patient philosophy is simple: "It's more of a team approach and working with a patient rather than treating their cancer," she says. "It's more about the fact that they have this diagnosis and what it means to them and what their goals are."
That often means having in-depth conversations with her patients in her efforts to provide the individualized care they need and deserve, Dickson Michelson says.
"Sometimes at the end of the day it's just, 'this is what we're gonna to do, this is what we've decided we should do together as a team and we're going to work on this together,'" she says.
Teamwork is key within Dickson Michelson's practice.
"It's really important, especially considering patients come and see us and they have surgery but then we still have to kind of coordinate their chemotherapy, their radiation, and so involving those different players on the team … is extremely important."
Health care with flair
Any casual conversation with Dickson Michelson would be remiss if her love of Chuck Taylor brand sneakers wasn't included. She first received a personalized pair "way back in the day" as a gift from her former clinical team. That started her collection.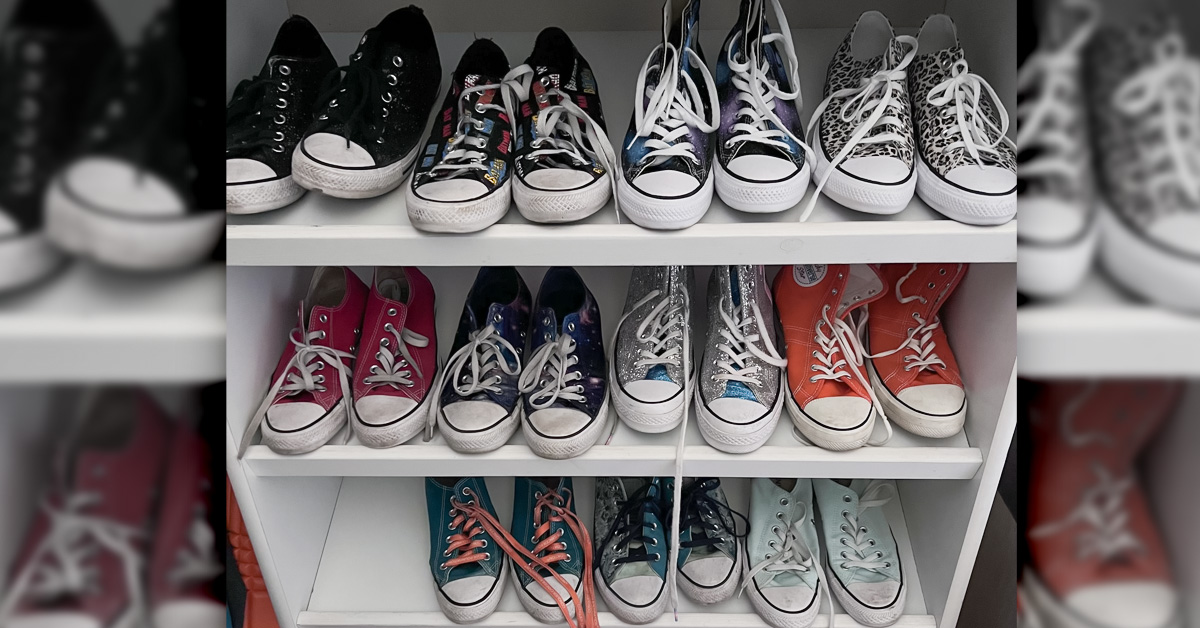 "I have a specific one for the OR. I have multiple different ones for clinic. I've got high tops. I've got low tops. There are sparkly ones," she says with a laugh. "Today I'm wearing ones with kind of a nighttime sky theme."
Outside of the office, Dickson Michelson enjoys spending time with her family, including her husband, young son and their two dogs.
One Tough Mudder
She's also a fan of the Tough Mudder endurance event series. She's done seven so far.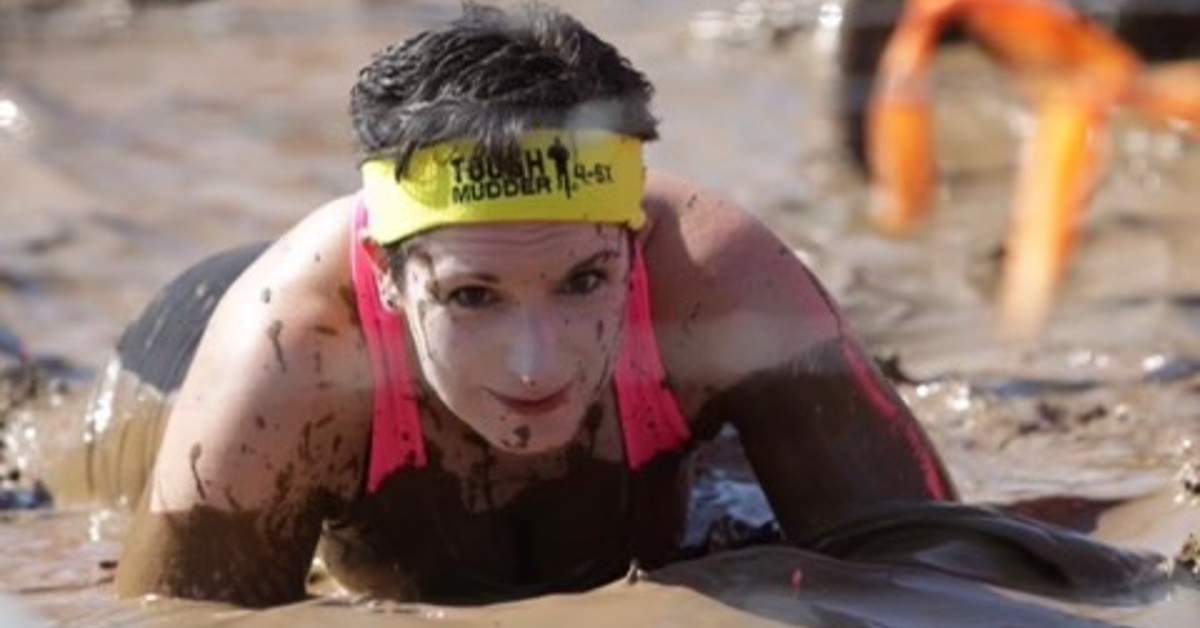 "It's a nice way to kind of just do something for me that's separate from everything else."