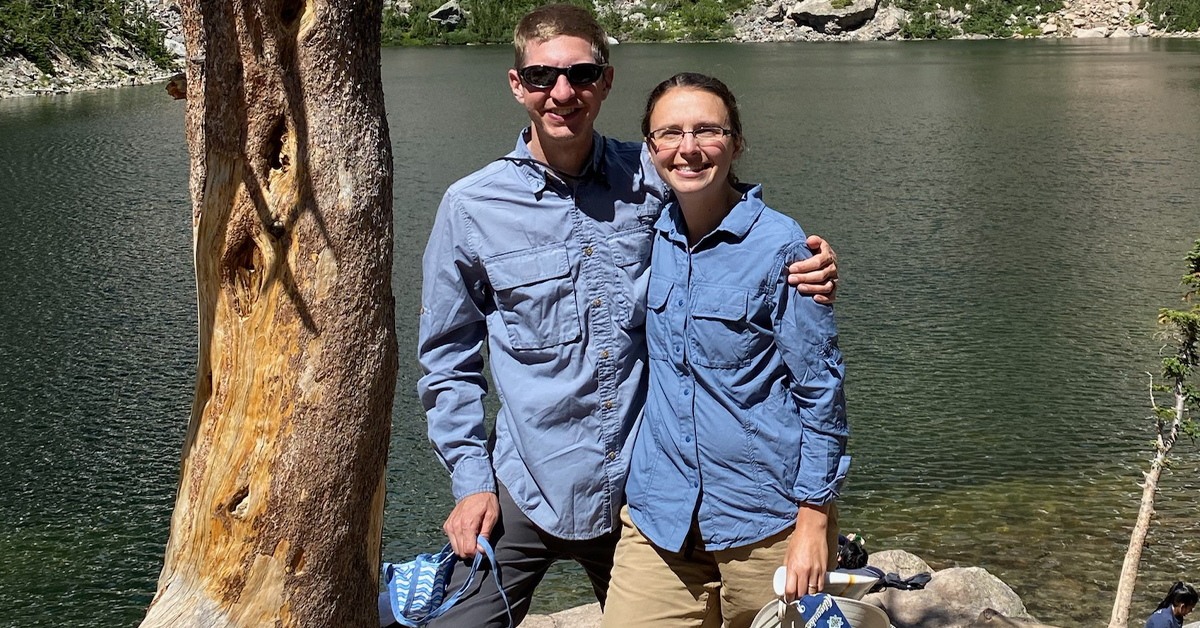 Joshua Piotrowski was set on his path to a medical career in a unique way. He got scolded.
Piotrowski recalls his senior year at Wausau West High School in central Wisconsin and the incident that steered him toward a career in medicine.
His class hadn't tested as well as his calculus teacher expected. The teacher, Jeff Bruggink, summarily admonished the class, including Piotrowski.
"Mr. Bruggink was yelling at our class because we had all done poorly on a pop quiz," Piotrowski says. "The gist was, 'You guys are all smart. You're supposed to all go be, like, doctors or lawyers or running a company someday. You need to get your act together because this is not what you should be doing.'"
That moment gave Piotrowski clarity.
"I remember sitting there thinking, 'I could be a doctor.'"
Today, he's a urological surgeon with Aurora BayCare Urological Surgeons.
In pursuit of his medical career, Piotrowski studied biology and chemistry, earning his undergraduate degree from Hamline University in Saint Paul, Minnesota. He attended medical school at the Mayo Clinic Alix School of Medicine in Rochester, Minnesota.
While at Mayo, Piotrowski also earned a Ph.D. in immunology from the Mayo Clinic Graduate School of Biomedical Sciences.
Initially, he planned to become a hematologist oncologist, however, those plans changed.
"I returned to medical school after finishing my Ph.D. and realized I didn't like internal medicine," Piotrowski says. "I didn't like the clinical side of hematology oncology as much as I thought I was going to."
What he did like was surgery.
"I loved my surgical rotations. Just loved, loved my surgical rotations. I'm kind of a high energy person. I want to do things. I want to get stuff done. In surgery you're always doing something. There's always a list of 10 things that need to be done and you get immediate feedback. You start the day and you go and take a tumor out and then you fix a hernia or you go and take out this swollen gland that's causing problems. So, it's like, boom, you did that. You fixed that. It's great. It's super fun."
Piotrowski's interest in surgery influenced his decision to specialize in urology. It also helped that the urological surgeons he met along the way were captivating individuals.
"Urologists are fun. They were the laid back, carefree surgeons," he says.
He completed his residency in urology at the Medical College of Wisconsin in Milwaukee. There, he received extensive training in robotic-assisted surgery.
The specialists at Aurora BayCare Urological Surgeons use the da Vinci robotic surgical system, a proven and industry-leading technology.
"The advantage is, it's faster recovery time for patients, smaller incisions, less pain and in general, I feel that they have a better operative course," Piotrowski says.
He performs robotic-assisted surgical procedures such as radical prostatectomy (removal of the prostate gland), pyeloplasty (reconstruction or revision of the renal pelvis to drain and decompress the kidney) and partial nephrectomy (removal of part of the kidney).
He has special interest in treating patients with issues ranging from kidney stones and vasectomies to incontinence and erectile dysfunction.
Piotrowski is passionate about providing male patients with contraceptive options such as vasectomies. It's important to make such procedures as comfortable as possible, he says.
"We do them when you're awake under local anesthesia. Men who decide to have a vasectomy are doing their wives or partners a huge service because one, you get better contraceptive control with a vasectomy and two, it's far less risky of a procedure to have a vasectomy."
"For men willing to have a vasectomy for their spouse or partner, they are taking ownership in the couple's fertility plans and that is a big step. I feel very strongly about making a vasectomy as comfortable of a procedure as possible for those men. Hopefully, we are a urology profession can continue to encourage our male patients to take agency in their fertility plans."
Piotrowski strives to educate and help his patients understand why they have a urological condition, especially those diagnosed with urological cancers – often they aren't even aware they have a health issue.
"They may have a cancer but they don't actually know it because they're not having symptoms from it. If you have brain cancer, you're going to start having vision changes and find it difficult walking. But if you have prostate cancer, you feel great. You don't know you have prostate cancer until someone tells you that you have prostate cancer."
Piotrowski works with his patients to create customized treatment plans "that makes the best sense for the patient in their stage of life, in their current state of health."
Outside of work, Piotrowski enjoys spending time with his family and going on camping trips. He also enjoys bicycling – a new hobby.
"Road biking is the greatest thing ever. It's so much fun to be outside and going fast."