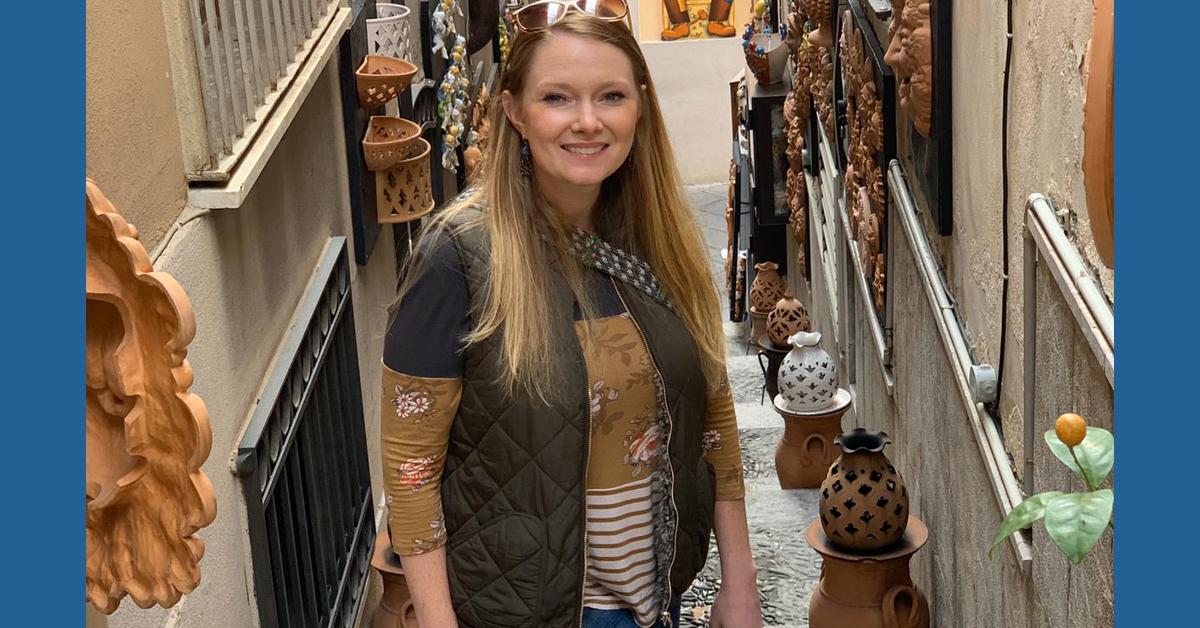 For some, it takes a lifetime to discover their calling. Katie Destree knew her calling even before kindergarten.
"My mom says that I was telling them since the age of 4 that I wanted to be a doctor," Destree says. "As far back as I can remember, it's the only thing I've ever wanted to do.
"My grandma was sick when I was little, and I guess that's what started it. I always said I wanted to work in her hospital. Providing medical care and taking care of people has always been my No. 1 interest. Nothing has ever really been able to overcome that or make me want to be anything else."
Destree is an emergency medicine physician with BayCare Clinic.
She earned her medical degree from the Medical College of Wisconsin in Milwaukee, then joined the Navy.
"Growing up, my aunt was in the Navy," Destree says. "It was always something she cared about. When I was a child, I looked up to her. When it got to be my time in high school and college, it was just kind of a calling. I knew I wanted to be a doctor, but thought, how cool would it be to be a doctor in the military? How cool would it be to give back to my country, to those serving? The only thing that I thought I could do was to provide them with amazing medical care. So, that's why I joined."
Destree served as a physician for the Marine Corps for almost a decade. She was a physician for a Marine unit stationed in North Carolina and deployed to Afghanistan with them.
In Afghanistan, her duties included providing primary and trauma care to Marines and advising her commanding officer on medical needs and safety precautions.
The deployment was ideal, Destree says.
"I went out there with everyone and we came home with everyone which is the most important thing," she says. "Some people did get hurt, but we didn't lose anyone."
Destree continued her education upon returning stateside and completed her residency in emergency medicine at the Naval Medical Center Portsmouth in Virginia.
Three years later, Destree returned to North Carolina, where she served as a physician for another Marine unit. She later deployed with them to Italy for a crisis response mission.
"We were on the island of Sicily, which is pretty much 90 miles off of Africa," Destree says. "I was there with a group of Marines, a general surgeon and an orthopedic surgeon with the whole purpose of, if anything would happen in Africa, like Benghazi, we would be there to rapidly respond and be able to provide emergent care, resuscitation and damage control surgery."
That was Destree's last mission. She retired from the military in July 2020.
Destree enjoys her medical career and treats "every patient as if they are a family member," she says.
When she isn't in the emergency room, this retired military doctor can be found dancing, fishing, hunting or spending time with her family.