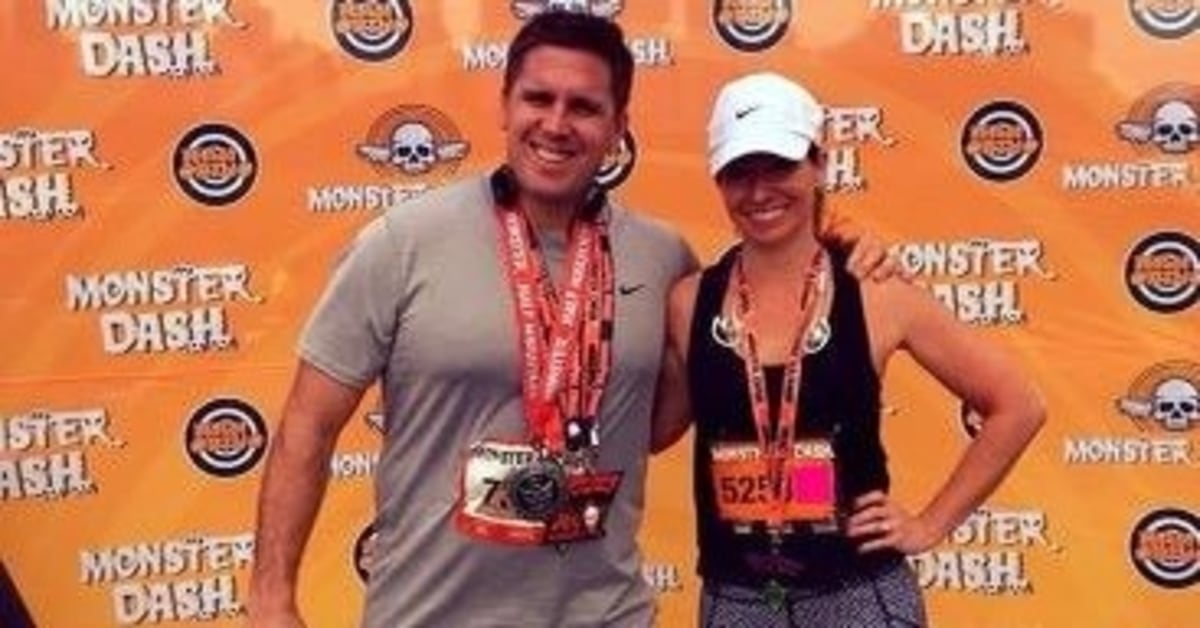 Kirk Dimitris enjoys working on cars and using his hands to build, fix and make mechanical repairs.
Working on his 1985 Mustang is similar to performing orthopedic surgery, says Dimitris, an orthopedic surgeon with Orthopedics & Sports Medicine BayCare Clinic.
"It sounds odd to say this, but it's not all that different. It's a lot of working with your hands. With what I do in orthopedics, you're constantly dealing with metal and material so there's a certain amount of knowledge needed when dealing with different materials and precision of measurement during surgery."
Working on cars and a little prodding from his older sister, a physician, steered Dimitris toward a career in orthopedics.
"She said, 'You'd absolutely love it. It totally suits what you enjoy for a hobby and if you get into it, I'm convinced that this is the only field that suits you, 100 percent.'"
His sister was right, and not only did it suit Dimitris, it was also a perfect fit for their younger brother, an orthopedic surgeon.
Dimitris solidified his decision to pursue a career in orthopedics after completing a summer research program with an orthopedic surgeon at the Cleveland Clinic.
He earned his medical degree at Ohio State University College of Medicine and Public Health in Columbus and completed his residency in orthopedic surgery at Mount Carmel Medical Center in Grove City, Ohio.
Dimitris completed his fellowship training in hip and knee reconstruction at Florida Orthopedic Institute in Temple Terrace, Florida.
His training in Florida was extensive. Over the course of a year, Dimitris trained under four nationally renowned hip and knee surgeons, performing almost 1,000 hip and knee replacements, he says.
"That fellowship was anything and everything to do with hip and knee arthritis, from non-surgical treatments to surgical treatments, all the way to revision surgery for replacements that had become loose, infected or worn out and needed to be redone."
Dimitris' next stop? Wisconsin. A colleague that Dimitris had trained with in Columbus, was living in Manitowoc completing his fellowship training. He needed someone to help perform hip and knee replacement procedures.
"I was still a young resident and I didn't know where I wanted to end up," Dimitris says. "I thought maybe I wanted to stay in Columbus, but he basically recruited me and said, 'Hey, I have a great job offer to do hip and knee replacements. It's a Midwest lifestyle.'"
Dimitris practiced in Manitowoc for more than a decade before joining Orthopedics & Sports Medicine BayCare Clinic in early 2021. He sees patients in Green Bay, Kaukauna and Marinette.
He enjoys bringing his patients "instant gratification" and making a difference in their lives. He treats each patient as if they are a family member.
"My mother is 72 and my father is 77. That's basically smack dab in the middle of the age category of patients I'm caring for. Every time I'm taking care of patients, I just pretend that it's like my mother or my father that I love dearly."
When Dimitris isn't providing care and treating patients, he enjoys running, weightlifting, spending time with his family or working on cars.