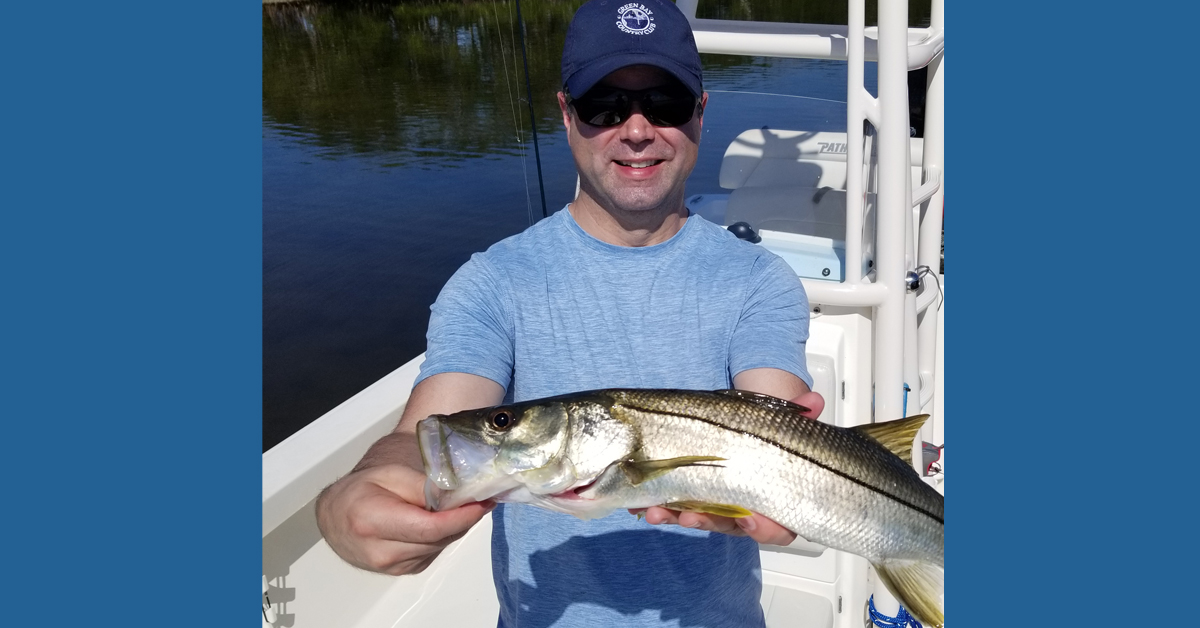 Dr. Robert Sonnenburg, an otolaryngologist with BayCare Clinic Ear, Nose & Throat, started his medical career washing dishes.
As a student at the University of Wisconsin-Madison, Sonnenburg worked part time in the immunology lab washing petri dishes and lab instruments and assisting grad students with virus labs and tests.
Little did he know, his part-time job would one day lead him to a career as an otolaryngologist.
"The lab director, Daniel Mueller, MD, PhD, first got me thinking about a career in medicine versus basic science research," Sonnenburg says.
"He told me to stop by his office to talk and he ended up helping me write a grant proposal which eventually got funded. The funded project was called the Hilldale Undergraduate Research Grant. I studied the effect of estrogen on the immune response of mice to infection with lymphocytic choriomeningitis virus."
Sonnenburg shadowed Mueller for two years at the UW Hospital. The experience drew him closer to a medical career, as did the mentorship of two doctors he'd later meet.
Sonnenburg attended medical school at the Medical College of Wisconsin, Milwaukee.
There he met Drs. Thomas Kidder and Tucker Woodson, otolaryngologists at Froedtert & Medical College of Wisconsin. Each helped further influence Sonnenburg's journey to ear, nose and throat medicine.
Sonnenburg shadowed Kidder in medical school and watched him perform surgeries. He piqued Sonnenburg's interest in otolaryngology. Sonnenburg's time spent with Woodson sparked his interest in surgical treatments for sleep apnea – airway surgeries in particular, he says.
"I enjoy the technical aspects of surgery, the types of surgical procedures and the people you meet," Sonnenburg says. "I enjoy learning because there's always something new developing in literature and patients. It's motivational for me."
Sonnenburg especially credits his father for motivating him to pursue his career interest.
"My dad owned a funeral home growing up," Sonnenburg says. "I appreciated how he interacted with families and I admired his compassion and empathy."
His admiration of his father's work, coupled with his own interest in science and learning made Sonnenburg realize that a career in medicine was an "obvious choice," he says.
After medical school, Sonnenburg completed his residency at the University of North Carolina at Chapel Hill and in 2009 became board-certified in sleep medicine and otolaryngology by the American Board of Otolaryngology.
Sonnenburg has practiced medicine for 15 years and has been with BayCare Clinic since 2014. He is the first provider in Northeast Wisconsin to offer Inspire therapy – a treatment for patients diagnosed with obstructive sleep apnea and unable to use a CPAP machine.
Obstructive sleep apnea affects nearly 22 million Americans. Left untreated, it can have devastating effects on heart and brain health and have a lasting impact on a person's quality of life.
Inspire therapy consists of a stimulation lead and a breathing sensor powered by a small battery.
The device, implanted just under the skin during an outpatient procedure, monitors each breath the patient takes and provides mild stimulation to open the airway during sleep. The patient remains in control of the system through a small handheld remote.
Sonnenburg treats each patient with unique, individualistic care and presents personalized treatment options to patients for the best possible outcomes.
In his free time, Sonnenburg spends time with his wife and four kids. He enjoys hunting, fishing and riding motorcycles with his son, a student at his alma mater – UW-Madison.