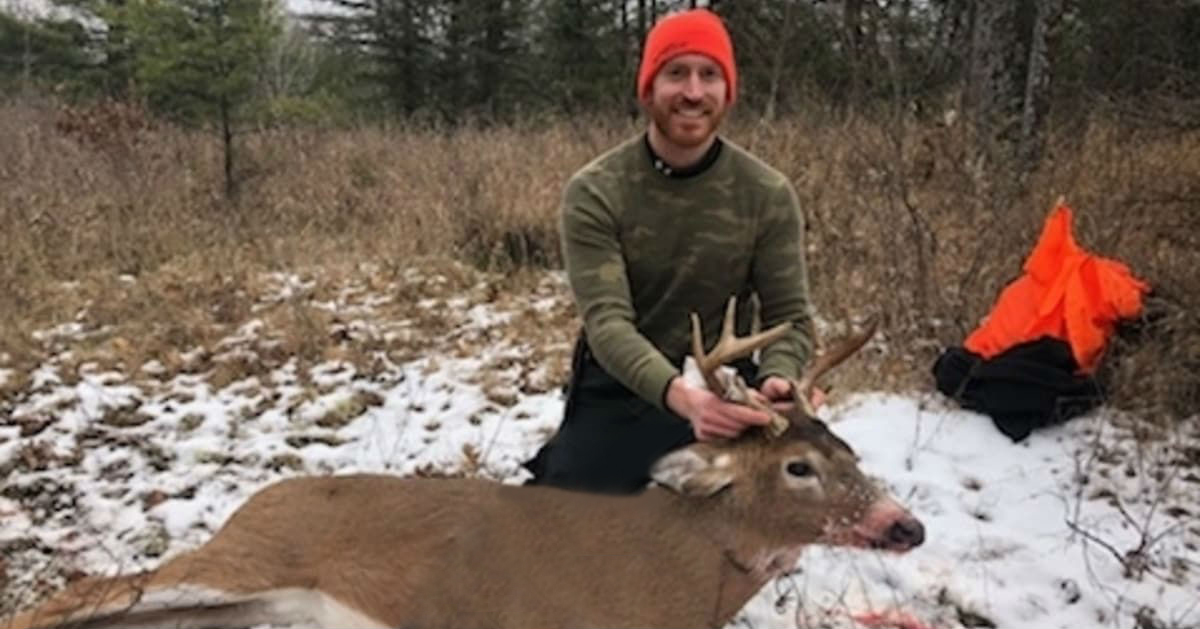 Ryan Woods should have been an emergency medicine physician working in an ER. That was the plan.
But sometimes, plans change.
A multi-sport athlete in high school, Woods gave up sports when he started college. He wanted to focus on pursuing a medical degree and the opportunity to see his ER career come to fruition.
"All through high school, it was football, baseball, basketball, track, everything I could play," Woods says. "I got to college and decided that if I wanted to go to medical school, I probably should give up the sports and hit the books."
On the way to forging a career as an ER doctor, something happened. A trip to Alaska, while in medical school, sent him in a new and exciting direction.
During the trip, Woods met a physical medicine and rehabilitation physician – commonly referred to as a physiatrist. Physiatrists treat several medical conditions affecting nerves, bones, joints, ligaments, muscles, tendons and more. They are trained to assess and treat problem areas and enhance performance – without surgery.
That was intriguing to Woods, especially when he realized sports medicine – which had also long held his interest – was a branch of physiatry. He could, in a sense, remain connected to sports, albeit as a medical specialist treating athletes and weekend warriors, to get them back into the game.
By pursuing a career in orthopedics and sports medicine instead of emergency medicine, he'd also delve further into another passion – learning how things work.
"I like to learn how the body works mechanically," Woods, a graduate of Michigan State University, says. He was always interested in science, biology and chemistry, but he also had interest in physics.
"That led me to more of a physical, functional type of medicine or specialty – orthopedics and sports medicine."
Further directing his career choice, he learned about a growing specialty within the orthopedics and sports medicine field known as regenerative medicine.
Regenerative medicine, or orthobiologics, offers non-surgical treatments that tap into the body's natural ability to initiate a healing response to acute and chronic orthopedic conditions. Some treatments involve stem cell-based therapies.
"This was a bit of an unexplored, newer niche while I was coming up," Woods says.
According to Woods, there were a lot of unknowns but it was an exciting new avenue to treat common orthopedic conditions where, previously, there weren't many alternative or unique treatment options.
"It was attractive in that sense," Woods says. "To get into a niche where you're still very hands-on, but a newer hands-on, a minimally-invasive toolbox that allows people to focus more on their quality of life, getting people back to their sport, or activity in a minimally-invasive way."
Woods interned at Marshfield Clinic, had a three-year residency at Mayo Clinic and performed an extra year at Mayo to complete his sports medicine fellowship training. He landed at BayCare Clinic and says he's delighted with his career and the regenerative medicine services he provides patients.
"I get enjoyment and satisfaction seeing people coming back and saying, 'I'm back to doing what I want to do.' Whether that's a sport, whether that's their job, whether it's their hobby, etc. … That's the functional, quality-of-life medicine that I enjoy – getting people back to function, whatever that may be."
Although he's on the cutting-edge of regenerative medicine, don't mistake him for a techie.
"If your computer breaks, you don't want me," he says with a laugh. He's more of the outdoors type.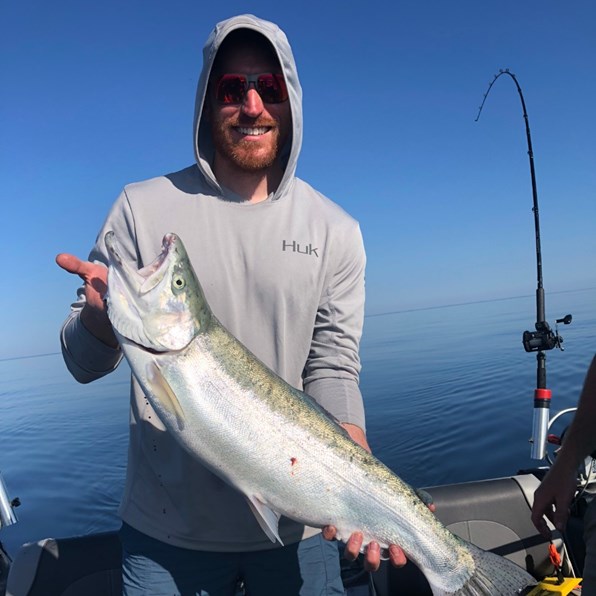 "Growing up in the U.P. I am obviously huge into the outdoors, you don't have a choice being from up there," he says. "I grew up fishing, hunting, camping, hiking etc. When I'm not at work, I'm outside. In the fall you'll find me up in a tree. In the summer usually, I'm on the water."
There's also that sports thing.
"Obviously, I'm a big Green Bay Packers fan and am glad to be back in Green Bay after living in Minnesota for the last 4 years," he says.