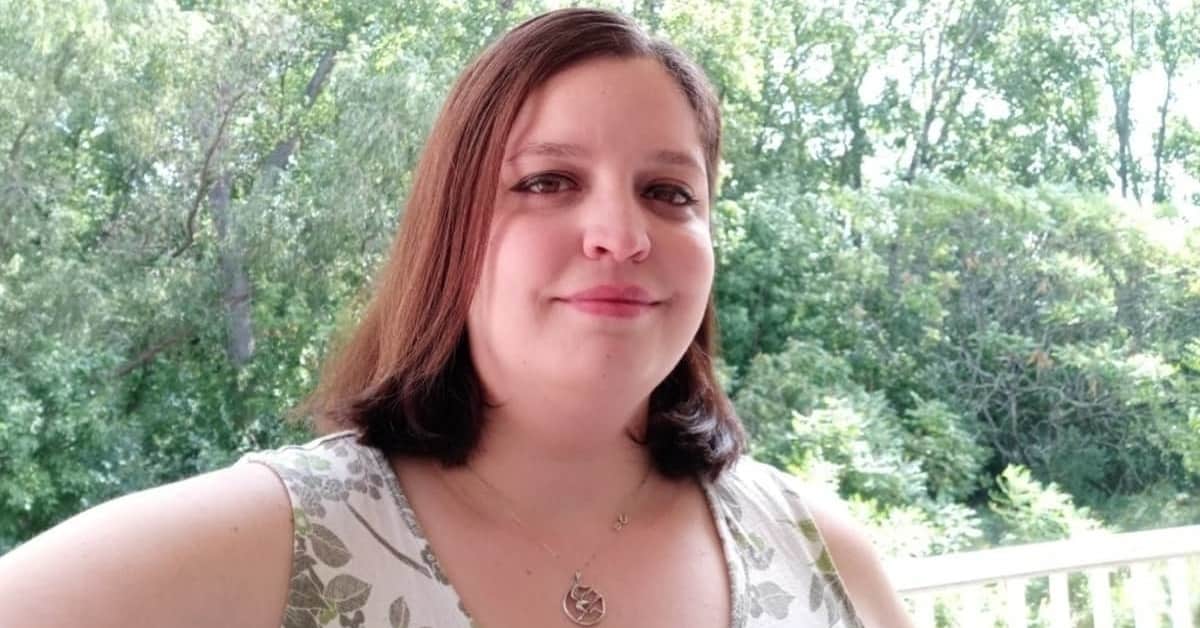 Opal Williams knows physical pain. She's lived with it for years.
Ankle pain, check. Shoulder, back and hip pain, check. Chronic pain caused by multiple sclerosis and fibromyalgia, check and check.
Dr. Danqing Guo knows physical pain, too. He's a pain and rehab medicine specialist with BayCare Clinic. Guo has worked with Opal for four years to help manage some of her pain.
Opal's ankle pain proved especially problematic. It was the result of a traumatic fall in the winter of 2009.
"There was a small, maybe half-inch or inch-sized puddle of ice and I stepped right on it and then hit the sidewalk," says Opal, who is in her 30s and lives in Green Bay. "When I sat up, one foot was literally backwards."
Fixing her ankle required "massive surgery," she says. Guo did not perform that surgery. "To this day, I still have nine screws, two bolts and two metal bars in that left ankle."
Despite the surgery, Opal had lingering ankle pain.
"What kind of happened over time was the nerve became entrapped around the swollen tissue and the hardware, which caused severe pain up through my (lower) left leg and diminished sensation on the outer left foot," she says.
That pain, the result of a condition called peripheral entrapment neuropathy, was alleviated after Opal underwent a new procedure developed by Guo and his colleague, Dr. Danzhu Guo. They are brothers.
The procedure is called thread superficial peroneal nerve release. It's performed using ultrasound to better examine the musculoskeletal and peripheral nerve systems. The imaging also helps to visualize the deep anatomy of the problem areas.
Here's how the procedure works: The entrapped and swollen nerve is separated from surrounding tissue by hydrodissection, a non-surgical procedure in which small amounts of fluid are injected around nerves to create space between the nerves and impinging tissue.
Then, guided by ultrasound imaging, a cutting thread is looped under deep fascia, a thin casing of connective tissue. Deep fascia, which is stiff, compresses and entraps the superficial peroneal nerve and causes the numbness, tingling and burning pain. Back-and-forth movement of the thread cuts open the deep fascia and releases the entrapped superficial peroneal nerve, providing pain relief.
The procedure worked for Opal. Although she's still managing other pain issues resulting largely from her ongoing battle with multiple sclerosis and fibromyalgia, she's thankful for Guo's pain expertise, the new procedure and for having one less pain to manage.
"He wants to improve your quality of life. That's his goal," she says of Guo. "I could have lived the rest of my life with the ankle pain and leg pain. … Instead, he was like, 'Think of the opportunities this presents for you.' It wasn't just about, this is something that needs to be treated. He's like, 'This is something that's going to give you more movement … a foundation to stand on.'
"He was completely right," Opal says. "Literally, since 24 hours after that procedure, I have not had a single pain in my left ankle."