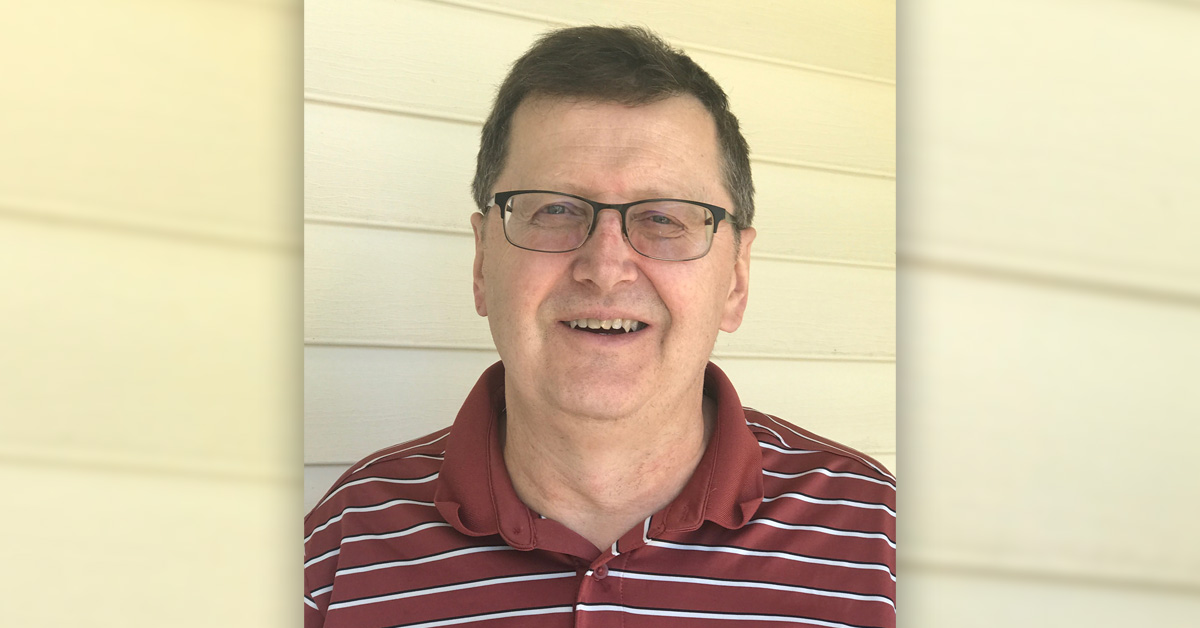 Paul Vraney had a stroke while undergoing surgery for congestive heart disease in August 2021.
He's here to tell about it because Dr. Gerald W. Eckardt, a BayCare Clinic neurological surgeon, was there to treat him.
"It started with a heart issue," says Vraney, who is in his 50s. "And then led to an unexpected stroke during my procedure for the heart."
Vraney, who lives in De Pere, noticed he was developing cardiac problems in 2018.
He eventually realized he was growing more tired than usual when doing simple activities and had an irregular heartbeat. After several tests at a medical facility in the Green Bay area, it was decided that he would require a cardioverter-defibrillator. That implanted device stimulates the heart by delivering a pulse or shock.
"I was probably in surgery for like four to five hours," Vraney says. "And I came out of surgery, and I was not responsive. I couldn't say my name ... the code stroke was mentioned, and they took a CAT scan, and they found a ... clot in the brain."
An ambulance rushed Vraney to Aurora BayCare Medical Center in Green Bay, where he was met by Eckardt. Aurora BayCare Medical Center is a Comprehensive Stroke Center, offering the most advanced stroke treatment 24/7/365 and the highest level of care for stroke patients.
Eckardt performed a mechanical thrombectomy, a minimally invasive procedure to remove a blood clot from an artery.
"I have all the thanks in the world for his expertise and care to give me a second chance," Vraney said of Eckardt.
Vraney spent five days at Aurora BayCare Medical Center before returning home.
"Surprisingly and thankfully, I had good use of my limbs and had decent balance and things like that," Vraney says. "It was deemed that I didn't have to go through physical therapy ... I was aware of things going on ... my mind was good; I could remember things; I just had the speech ... impediment."
Vraney had 20 to 25 formal speech therapy sessions before he was cleared, but he continues to work on his speech at home.
"I was graded to that I can be on my own," Vraney says. "I'm working on speech. It's not where I totally want to be yet, but it's improving."
Vraney's advice for others going through the challenge of recovering from a stroke: "Be patient in this process. With a stroke, it's a marathon, not a sprint," he says. "And listen to your doctors ... they know what is going on."
Today, Vraney is back to his daily routine. He's retired as a transportation engineer but decided to return to school at the University of Wisconsin Oshkosh to get a master's degree in math education.
"My goal here ... with getting a master's degree is not really to do a full-time gig," he says. "It's more like I can maybe fill in and maybe teach a little bit part-time ... something like that, and if it happens, great. If it doesn't, that's fine, too. I like to keep myself busy and challenged."