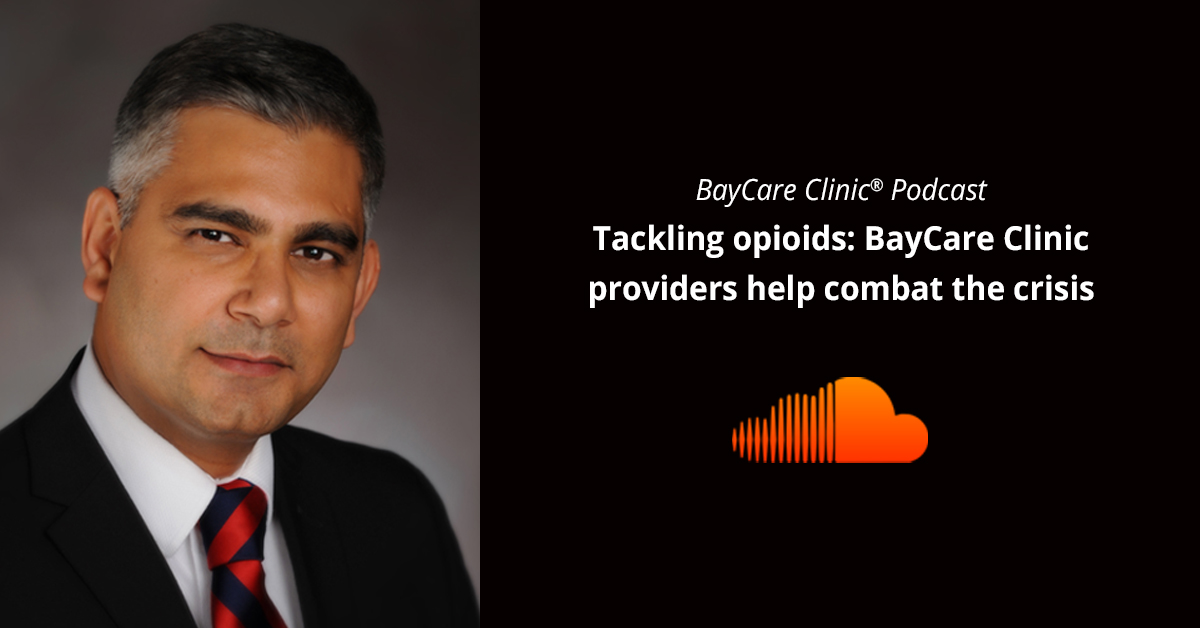 The opioid epidemic has become a modern-day health crisis, not only for the country but also for the state of Wisconsin, says Dr. Ashwani Bhatia, chief medical officer of BayCare Clinic.
In the first episode of the newly launched BayCare Clinic Podcast, Bhatia discusses the opioid crisis here in Wisconsin and what BayCare Clinic and its specialty providers are doing to help combat the issue.
According to the National Survey on Drug Use and Health, on average, 2.1 million Americans suffer from an opioid use disorder. In Wisconsin, according to the Wisconsin Department of Health Services, each year there are approximately 500 opioid-related deaths and more than 2,000 opioid-related emergency room visits.
"It's a real epidemic now," Bhatia says. "I think we need to provide effective patient-centered non-opioid pain management alternatives while reducing the overall opioid burden in our local communities."
In the podcast, Bhatia discusses BayCare Clinic's commitment to combatting the opioid crisis in Northeast Wisconsin, Upper Michigan and beyond.
BayCare Clinic providers are trained in several state-of-the-art pain management techniques and procedures that are helping patients reduce or manage pain either without the use of opioids entirely or in combination with a reduced dosage of opioid medications.
Learn more by listening to the podcast.
The BayCare Clinic Podcast aims to provide immediate access to the knowledge and expertise of BayCare Clinic's specialty providers.
Each episode will feature a BayCare Clinic provider discussing health and wellness topics, worldwide health awareness months, and health news important to the communities we serve and the world we live in.
Listeners can expect to hear stories, anecdotes and even case studies about newsworthy information and industry changes BayCare Clinic is leading to better the health care experience for patients throughout northeast Wisconsin and beyond.
Subscribe to the podcast on Soundcloud, Apple podcasts, Google Play, Spotify or anywhere you listen to your podcasts.