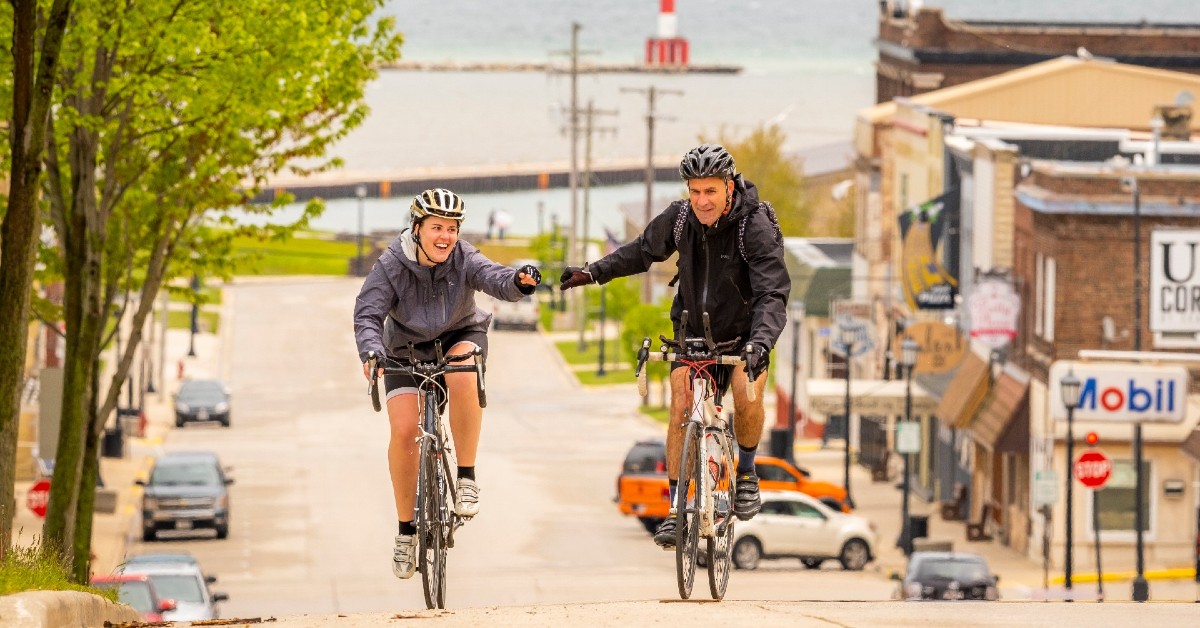 If there's a silver lining to the COVID-19 pandemic, it's that people jumped on their bicycles and headed out to ride in staggeringly large numbers.
Don't take our word for it, though. Listen to a friend we call The Bike Whisperer.
"It was crazy. People were everywhere. There were just massive numbers of new people out there" during the 2020 riding season, says Peter Flucke, a biking enthusiast who co-owns WE BIKE, etc., a bicycle and pedestrian consulting business based in Ashwaubenon.
"We had a really enjoyable summer last year. …There was way less traffic (on roads) last year. It was really nice. It was a big deal," says Flucke, who often rides a tandem bike with his wife Tracy.
Fast forward to 2021.
"The bike-riding culture among the folks that have been around for a while, it's just exploding. We're getting people that were riding during the pandemic, but we're also starting to see a bunch of folks that haven't done much for five, 10, 15 years. They're all coming back and riding. That's pretty cool," Flucke says. "I think they're just mostly all enjoying just being out there."
It's quickly becoming clear that riding in 2021 will be different than riding in 2020.
"We're starting to see a little bit of that traffic come back (on roads), but more problematic than that is the people that are out there are driving faster. Our number of crashes, with lower overall traffic volume of motor vehicles, are almost back up to pre-pandemic levels," Flucke says.
Another issue emerging from the pandemic is a shortage of bikes. Any kind of new or used bike – children's, casual, cruisers, recumbent, tandem, mountain, urban, fitness or electric-assist bikes, or e-bikes – has been much in demand.
"Bikes are crazy in short supply," Flucke says. "All the shops, when they get a load in, they're putting pictures on their Instagram and Facebook pages just showing bike boxes because people keep coming in there and wanting bikes, so that's their way of saying 'We just got a bunch of bikes in!'"
Flucke encourages riders to get to know the people at local bike shops, not only to be in the loop when new bikes come in, but also to have a trusted bike mechanic and to learn about opportunities to ride.
Speaking of which, the BayCare Clinic Century Bayshore to Lakeshore ride will return in 2022. We've missed you! Look for registration information in early 2022.