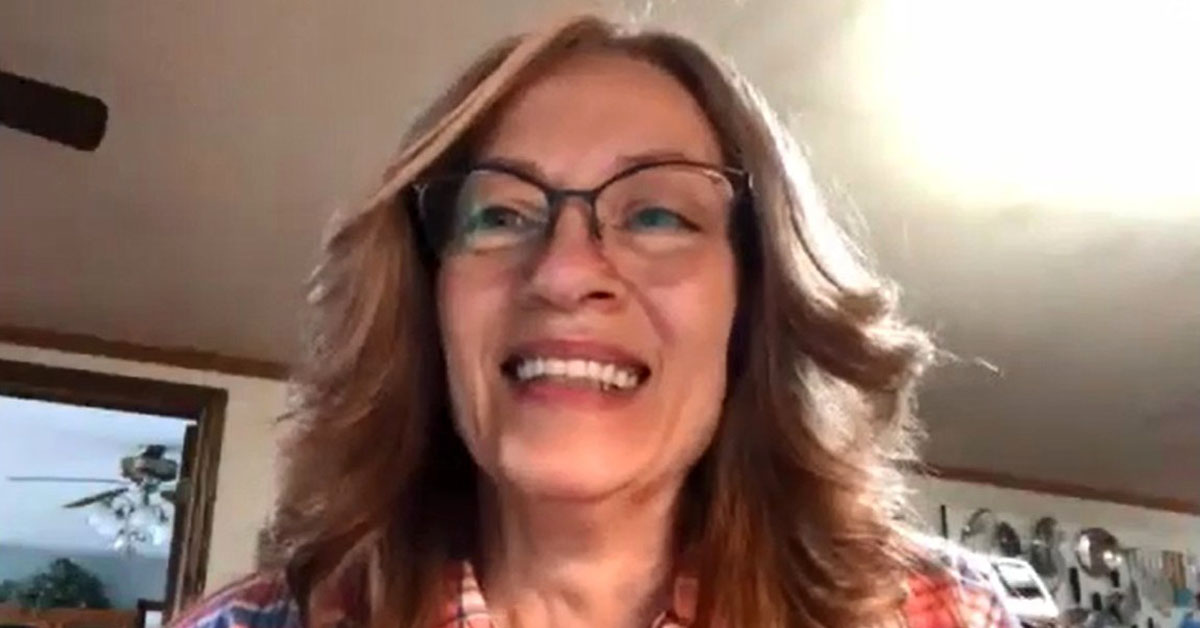 Rainy Christopherson is not one to sit around. Not at all.
"I like to garden and take care of flowers and herbs. I like pottery," she says. "Going for walks down the road."
But none of that was possible for a year – one long, excruciating year – until she sought surgical treatment from Dr. Richard Harrison of BayCare Clinic Neurological Surgeons.
Christopherson, who is in her 50s, had long dealt with back pain. She'd gone from chiropractic treatment to steroid injections to physical therapy. None of that helped.
"The leg pain started in about December 2019," she says. "It was getting unbearable. I was unable to stand, doing everyday things like brushing your teeth, doing dishes, standing at the stove."
Christopherson's active lifestyle vanished.
"My life kind of came to a halt – fast," she says.
"I went from using a cane to a walker and then to sitting most of the time. I just couldn't stand living like that anymore, so I decided I had to get the surgery done."
An MRI scan and X-rays showed that Christopherson's spine had a substantial amount of instability, with one bone slipping on top of another. That caused back pain from the instability and from pinched nerves. The latter also caused her leg pain.
Harrison, a neurological surgeon, performed lumbar fusion surgery – more precisely a transfacet lumbar interbody fusion – at Aurora BayCare Medical Center in Green Bay in January 2021.
"What I had to do was take off some overgrown bone that was pinching the nerve canal from the back. That frees up the nerves from the back," Harrison says. "Then I had to put some screws in the bone. After we'd done that, I took out most of a disc and I put a device to kind of jack it up to its normal height and have some bone in there to get some permanent strength.
"After all that's completed, we put some more bone along the side. Most of it came from where we took off bone in the back, then also some bone from a cadaver. Then we put small rods to hold everything together to make sure everything stays stable. That corrected both problems, the pinching of the nerves and the instability."
Before surgery, Christopherson attended a "terrific" spine class led by Alexandrea Sitter, a physician assistant with BayCare Clinic Neurological Surgeons. It's for patients having back surgery.
"The spine class is the big deal, it really is," says Christopherson, who lives near Peshtigo.
"The spine class teaches you from a layman's point of view what they're going to do, what you can expect, what your limitations are, and there aren't many limitations after surgery and recovery," she says.
"It's all good now."
How good?
"Like being in heaven," Christopherson says, laughing delightedly at the memory of experiencing immediate relief after surgery. "I couldn't believe it. I had been like that for so many years that I just couldn't believe it."
Which leads to an important tip for anyone who might have similar problems.
"Without hesitation, call Dr. Harrison's office and schedule an exam and talk to somebody about the issues you're having," she says. "Because you don't have to live like that."