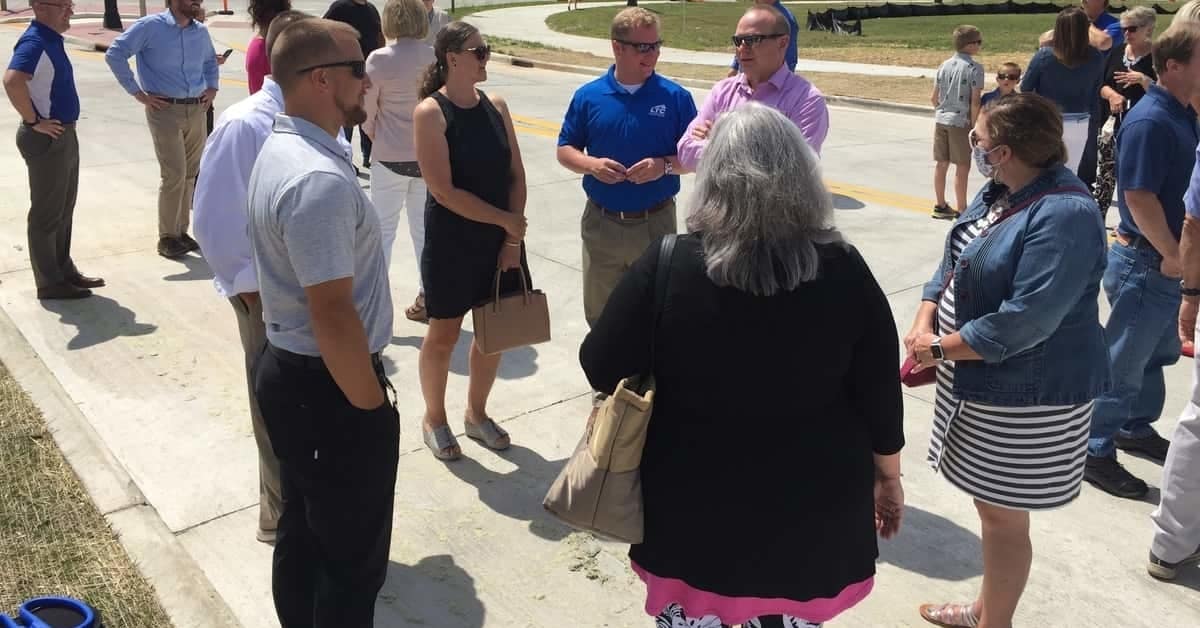 MANITOWOC – A ribbon-cutting event held Wednesday afternoon along Manitowoc's lakeshore highlighted the opening of Bayshore Drive, the new road that will lead to BayCare Clinic's planned clinic site.
A crowd of about 30 people – including representatives from BayCare Clinic, the city of Manitowoc and developers from Allie Family Companies – met for brief remarks and the official ribbon-cutting.
Manitowoc Mayor Justin Nickels led the event.
"BayCare is definitely the anchor, really, out here at this point," he said. "When we heard that BayCare was definitely interested in this site, that's when we got really excited to make sure that this infrastructure happened and that the whole development would happen."
The clinic will be built on 9.3 acres of land on Bayshore Drive, near the roundabout at Waldo Boulevard and Maritime Drive. It's about a mile northeast of BayCare Clinic's orthopedics and sports medicine clinic at 501 N. 10th St.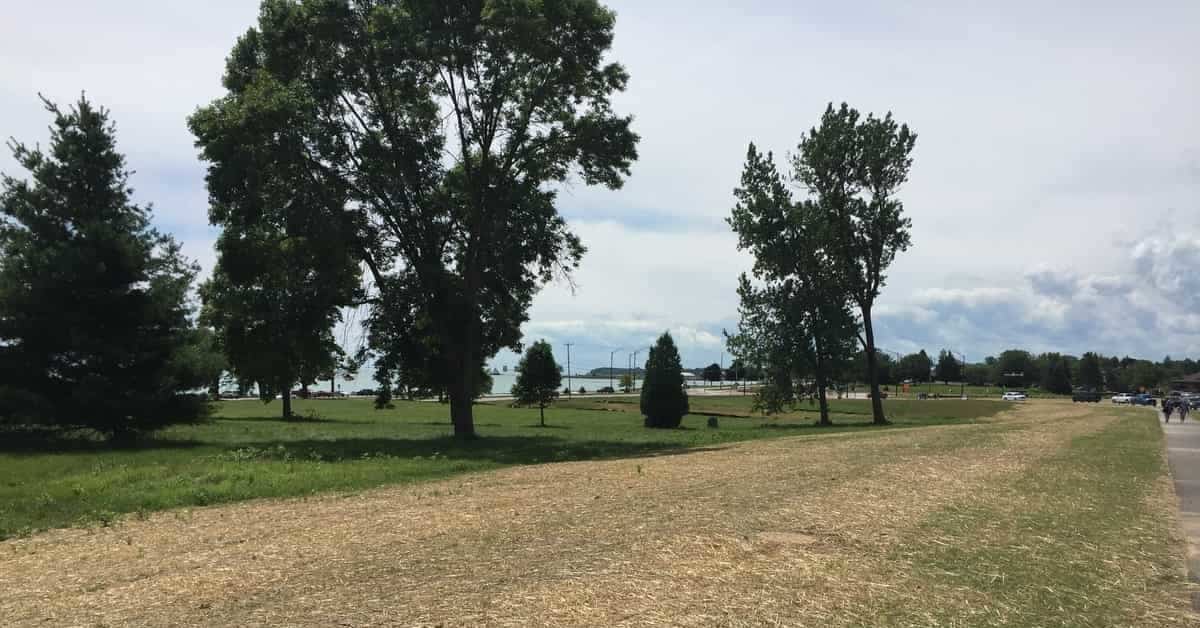 "The fact that they are willing to put a major investment into our community really speaks volumes and we're excited," Nickels said.
Chris Augustian, CEO at BayCare Clinic, shared that excitement.
"We've been part of the Lakeshore community for many years," he said. "Building our own facility within the city further solidifies the fact that we are a part of the fabric of the Manitowoc community.
"We are proud to build a facility that will help us better meet the increasing local need for first-class, specialty health care services that are comparable to those found in larger more metropolitan areas," Augustian said.
The new 30,000- to 40,000-square-foot clinic will offer the following specialty health care services to patients in Manitowoc, Two Rivers and the Lakeshore region:
Orthopedics and sports medicine
Urology
Pain and rehab medicine
Neurological surgery
Physical and occupational therapy
BayCare Clinic Eye Specialists will remain at 4801 Expo Drive and Oral & Maxillofacial Surgeons BayCare Clinic will remain at 930 Maritime Drive, both in Manitowoc.
Cardiology services will continue to be offered at Aurora Medical Center Manitowoc County.
Construction of the new BayCare Clinic facility is expected to be completed by fall of 2021. It joins other new developments currently in the works in the area including Community First Credit Union, River's Edge Apartments and Angelus Senior Living.
"This is huge growth for the city of Manitowoc," Nickels said.
The BayCare Clinic project includes plans for future expansion.
A groundbreaking ceremony will take place sometime after construction begins.