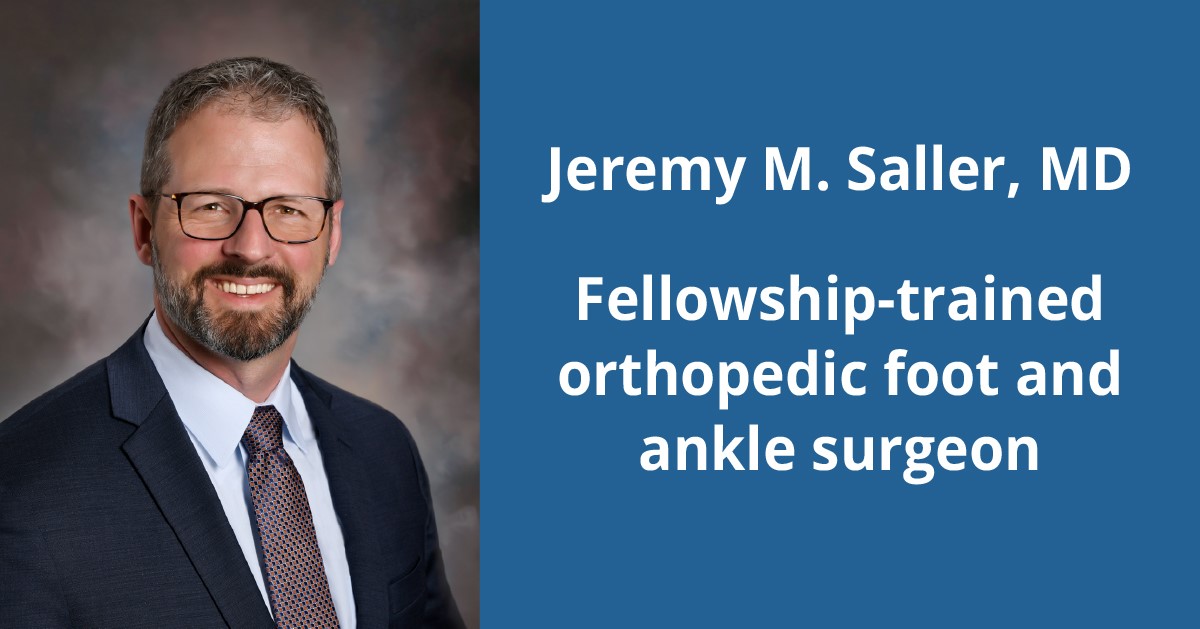 Orthopedics & Sports Medicine BayCare Clinic is expanding its team, welcoming Jeremy M. Saller, MD, a fellowship-trained orthopedic foot and ankle surgeon specializing in all aspects of foot and ankle orthopedics and pediatric upper and lower extremity conditions.
He will see patients in Green Bay starting Monday, July 10. He also will see patients in Sturgeon Bay and Shawano.
Dr. Saller earned his medical degree from the Texas Tech University Health Sciences Center School of Medicine in Lubbock and completed his orthopedic surgery residency at Texas Tech University Health Sciences Center.
He completed fellowship training in foot and ankle orthopedic surgery at The Centers for Advanced Orthopedics, Orthopaedic Foot & Ankle Center, in Falls Church, Va. He also completed fellowship training in pediatric orthopedics at Nemours/Alfred I. duPont Hospital for Children in Wilmington, Delaware.
Dr. Saller is board certified by the American Board of Orthopaedic Surgery.
For more information, call 920-288-5555 or 877-884-8796.