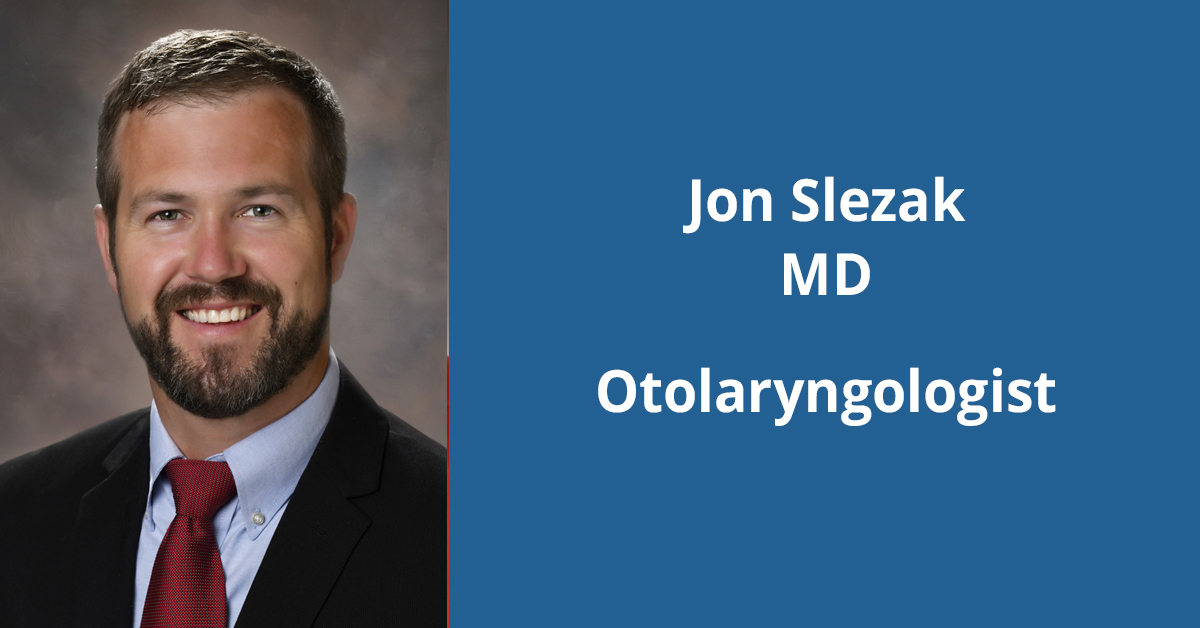 GREEN BAY – Jon Slezak, MD, an otolaryngologist, will join the team at BayCare Clinic Ear, Nose & Throat, effective Monday, August 3.
He earned his medical degree from the University of Wisconsin School of Medicine and Public Health in Madison. He completed a residency in otolaryngology at the University of Kentucky School of Medicine. Slezak is board certified in otolaryngology by the American Board of Otolaryngology.
Slezak will see patients at Aurora BayCare Medical Center in Green Bay and at the new Aurora BayCare Health Center in Kaukauna.
BayCare Clinic Ear, Nose & Throat physicians diagnose and offer medical and surgical treatment for a wide range of head and neck disorders in children and adults. Conditions treated include head and neck cancers, nasal and sinus conditions, obstructive sleep apnea, hearing loss, vertigo, and ear, tonsil, throat and thyroid problems.
BayCare Clinic Ear, Nose & Throat physicians see patients in Green Bay and Marinette. Beginning in August, they also will see patients in Kaukauna and Two Rivers.