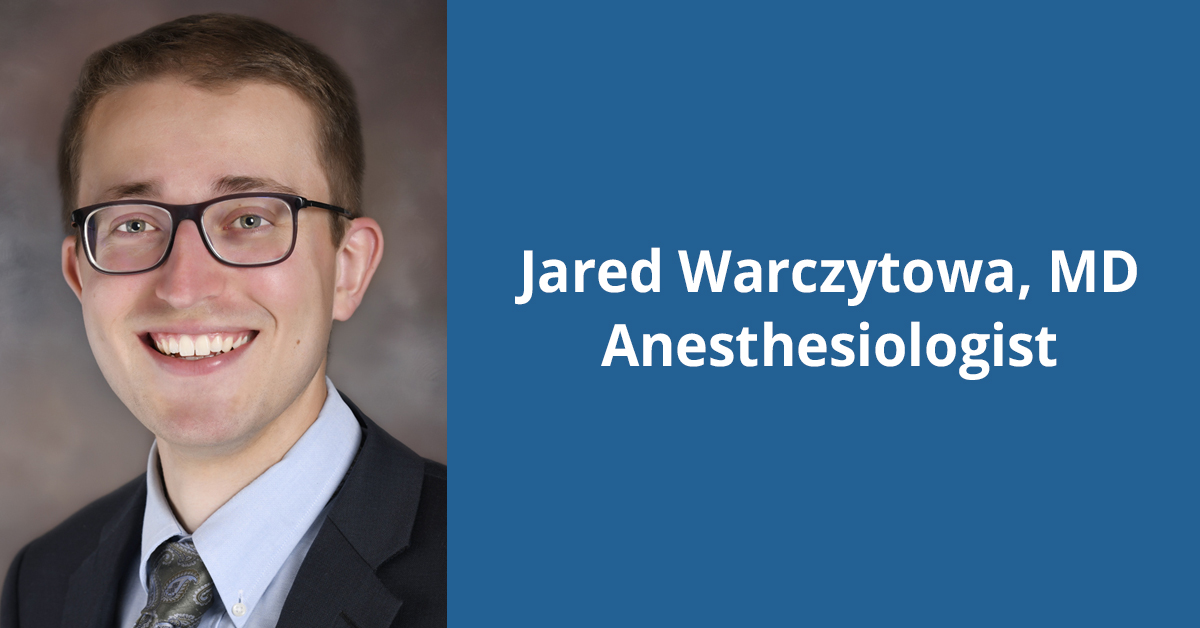 Dr. Jared Warczytowa, an anesthesiologist, has joined BayCare Clinic Anesthesia.
He earned his medical degree from the University of Wisconsin School of Medicine & Public Health in Madison. He then completed an internship in internal medicine and a residency in anesthesiology at Mayo Clinic in Rochester, Minnesota.
Warczytowa joins an experienced, highly skilled team of more than a dozen anesthesiologists.
He practices at Aurora BayCare Medical Center at 2845 Greenbrier Road and Aurora BayCare Health Center at 2253 W. Mason St., both in Green Bay, and at Aurora BayCare Health Center in Kaukauna.
For more information, call 877-229-2273.