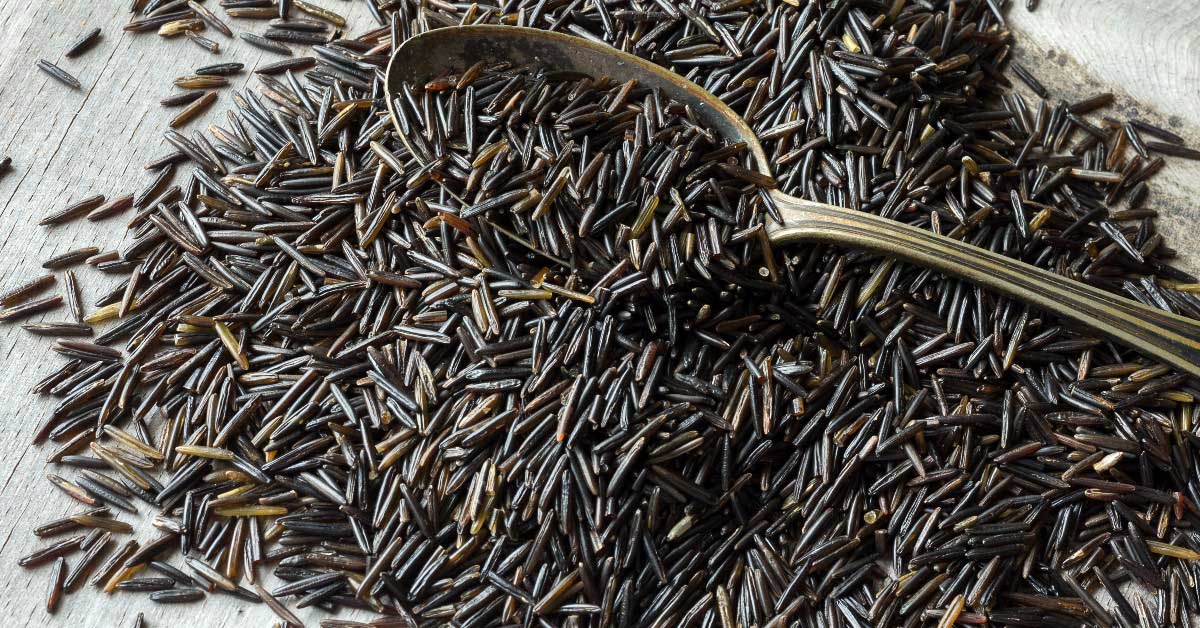 Wild rice has been a beloved Wisconsin food since long before Wisconsin was a state, or before that, a territory.
September is Wild Rice Month, part of a broader Whole Grains Month observance.
The history: Harvesting wild rice in the fall is a culturally significant tradition for the Menominee and Ojibwe nations of Wisconsin, which have long lived where wild rice is plentiful. The Menominee name is derived from "manoomin," the Ojibwe word meaning wild rice.
"Manoomin, or good berry, is part of the Ojibwe migration story," says David Joe Bates, a tribal elder with the Bad River Band of the Lake Superior Tribe of Chippewa Indians. "We were directed to travel west until we came to where food grows on the water."
The harvest: Wild rice is an annual aquatic grass that produces ripe seeds at varying times in August and September. It grows best in gently flowing shallow waters with a mucky or organic bottom and relatively stable water levels. It's harvested solely by hand, most often by gently tapping the grass stalks with lightweight wood sticks and dropping the wild rice into a flat boat or canoe.
The nutritional value: Wild rice is low fat and gluten free. It's high in antioxidants, according to studies at the University of Minnesota and the University of Manitoba. It's higher in protein than most whole grains, and is a good source of fiber, folate, magnesium, phosphorus, manganese, zinc, vitamin B6 and niacin, according to the Whole Grains Council.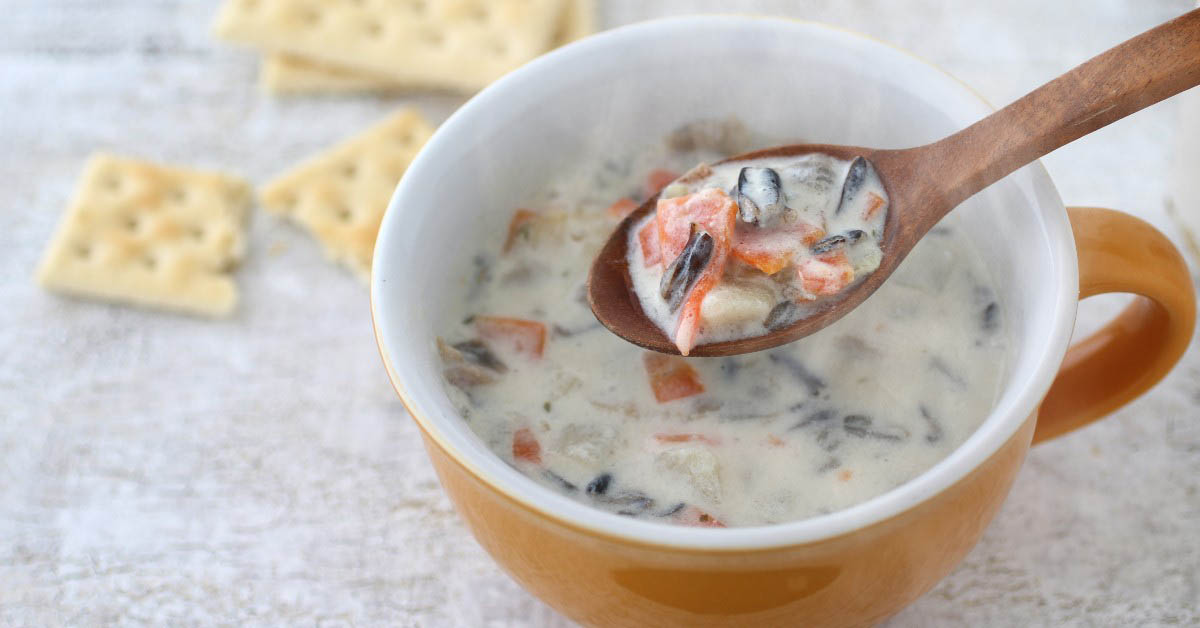 The recipe: Enjoy wild rice in this easy-to-make soup recipe
Prep and total time: 30 minutes. Makes 10 servings, or 2½ quarts
Ingredients
1 large onion, chopped
1 large carrot, shredded
1 celery rib, chopped
¼ cup butter
½ cup all-purpose flour
8 cups reduced-sodium chicken broth
3 cups cooked wild rice
1 cup cubed, cooked chicken
¼ teaspoon salt
¼ teaspoon pepper
1 cup fat-free evaporated milk
¼ cup minced chives
Directions
In a large saucepan, sauté the onion, carrot and celery in butter until tender. Stir in flour until blended. Gradually add broth. Stir in wild rice, chicken, salt and pepper. Bring to a boil over medium heat. Cook and stir for 2 minutes or until thickened. Stir in evaporated milk. Cook 3 to 5 minutes longer. Garnish with chives.
Optional variations
Add sautéed and chopped mushrooms to the vegetables.
Substitute ½ cup whole milk and ½ cup half and half for the evaporated milk.
Nutrition information for original recipe
1 cup: 176 calories, 5g fat, 3g saturated fat, 24mg cholesterol, 600mg sodium, 21g carbohydrate, 5g sugars, 2g fiber, 11g protein.
Diabetic exchanges: 1½ starch, 1 lean meat, 1 fat.
Source: Taste of Home