Executive Team
Meet BayCare Clinic's executive team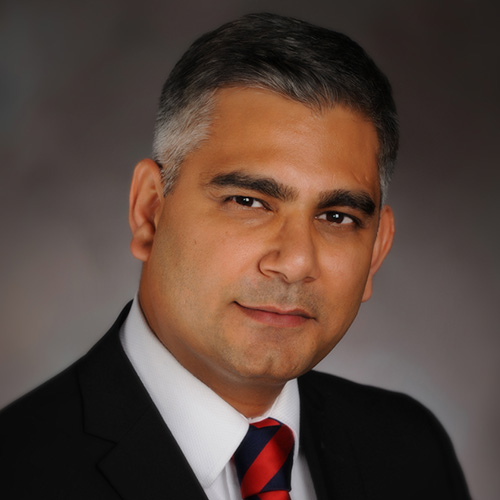 Ashwani Bhatia, MD, FACP, CPE
Chief Executive Officer and Chief Medical Officer
Dr. Ashwani Bhatia is chief executive officer and chief medical officer for BayCare Clinic. Dr. Bhatia joined BayCare Clinic in 2019 and is an active liaison between leadership and medical providers. His focus is to strengthen operational, fiscal and quality performance to ensure organizational success and most importantly, delivery of the highest quality of care to our patients. Before joining BayCare Clinic, Dr. Bhatia held numerous leadership positions with Aurora BayCare Medical Center and continues to practice internal medicine there. He is also an adjunct associate professor of medicine with the University of Wisconsin School of Medicine and Public Health, and a member of the UW-Green Bay Council of Trustees. Dr. Bhatia earned his medical degree from Maulana Azad Medical College in New Delhi, India. Dr. Bhatia is a certified physician executive and a member of the Vanguard group for the American Association for Physician Leadership. He is committed to promoting diversity and equity through his belief in ESG (environmental, social and governance) principles.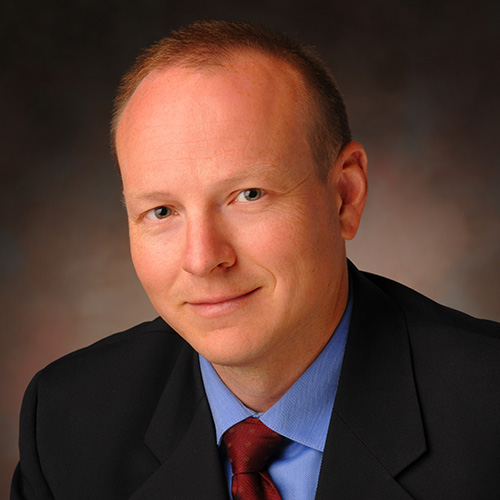 Chris Augustian, CPA
President of Clinic Ventures
Chris Augustian is president of clinic ventures for BayCare Clinic. He helps manage and advance the joint venture relationship between BayCare Clinic and Advocate Aurora Health. BayCare Clinic has been a joint partner in Aurora BayCare Medical Center in Green Bay, a 167-bed full-service hospital, for more than 20 years. Augustian also is the chairman of the hospital's board of managers. Before moving into his new role as president of clinic ventures in 2022, Augustian was BayCare Clinic's chief executive officer for 10 years. During that time, BayCare Clinic opened a new headquarters building on Green Bay's east side in 2016, a new Plastic Surgery & Skin Specialists facility in Bellevue in 2017 and partnered with Aurora Health Care to build the Aurora BayCare Health Center in Kaukauna, which opened in 2020. BayCare Clinic also significantly expanded its Manitowoc services during Augustian's tenure as CEO, adding orthopedics, sports medicine, ophthalmology and optometry providers through mergers in 2013 and 2015 and building the BayCare Clinic Lakeside Campus facility, which opened in 2021. Augustian joined BayCare Clinic in 2004 as controller and became chief financial officer in 2006. He is involved in the community, serving on the board of the New Community Shelter in Green Bay. Augustian is a certified public accountant. He received a bachelor's degree in managerial accounting from the University of Wisconsin-Stevens Point.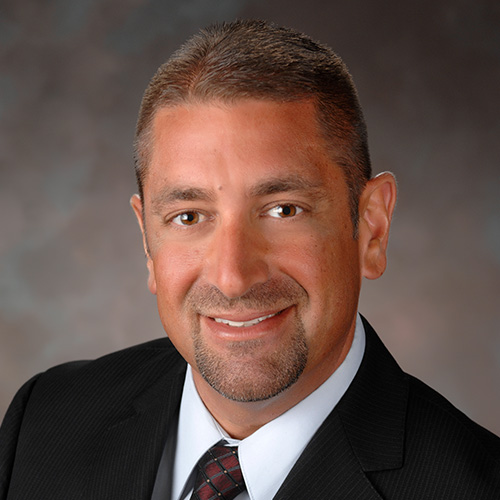 Tony Violetta
Chief Operating Officer
Tony Violetta is chief operating officer for BayCare Clinic. His responsibilities include executive oversight of business development/strategic growth, various insurance plans, credentialing, human resources, information technology, marketing and public relations, operations, professional liability, provider relations, and training and operational development. Tony joined BayCare Clinic in 2007, having previously worked in human resources for a large utility contractor. He also worked for the state of Michigan for nearly 15 years. Prior to becoming COO in 2023 and chief administrative officer in 2022, Tony was responsible for providing strategic and operational support for all aspects of BayCare Clinic's human resources functions, including compliance, corporate insurance, employee relations, recruitment, staff development and compliance. He holds a master's of public administration degree from Northern Michigan University with a human resources management concentration.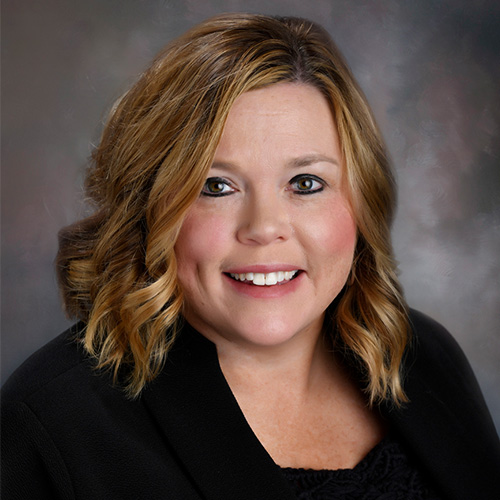 Julie Duckett, CPA, CFE
Chief Financial Officer
Julie Duckett joined BayCare Clinic in 1999 and became controller in 2008. As chief financial officer, she oversees patient accounts, health information and the finance department. Julie approaches her position with close attention to automation and efficiency for all financial processes. Her goal is to provide detailed and useful information to physicians and partners to enable decisions that promote the ongoing success of BayCare Clinic. Julie is a graduate of St. Norbert College and is certified as a public accountant and a fraud examiner.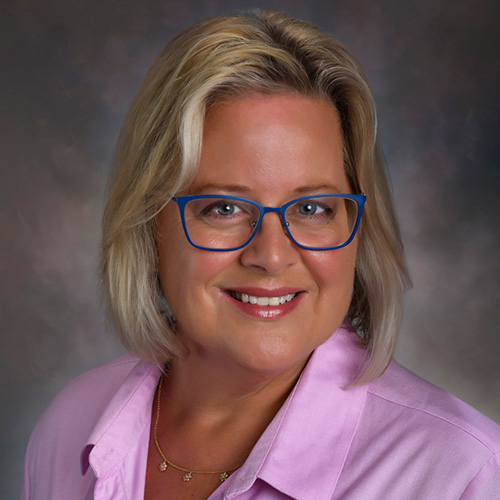 Karen Miller, RN, MSN, CHPN
Chief Quality Officer
Karen Miller is BayCare Clinic's chief quality officer. In this role, she identifies opportunities to improve patient care while maximizing efficiency. Karen also coordinates activities to improve BayCare Clinic's patient experience. Her goal is to serve patients by improving their BayCare Clinic experience while reducing the risks associated with healthcare. Karen has been a registered nurse since 1982 and is a clinical nurse specialist, holding a master's degree in adult nursing. She has been with BayCare Clinic since 2006 and previously was its director of quality and risk and care management.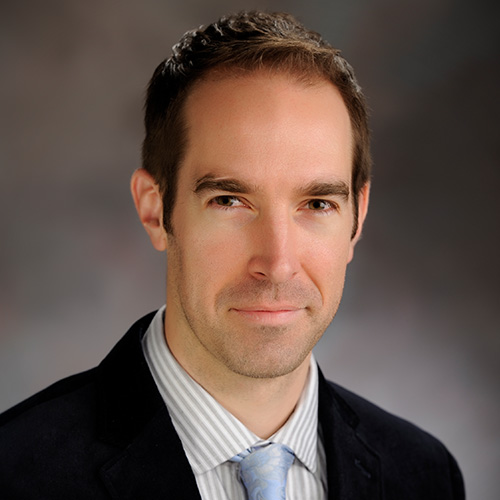 Stephen Bornick
General Counsel
Stephen Bornick is BayCare Clinic's general counsel. He provides direction and serves as the resident expert for all legal initiatives. Stephen ensures legal compliance, leads the negotiation of contracts and protects the legal interests of BayCare Clinic, ensuring its steady growth and positive impact in northeastern Wisconsin. Stephen graduated cum laude from Duke University School of Law in Durham, North Carolina, and is admitted to practice law in New York and Wisconsin.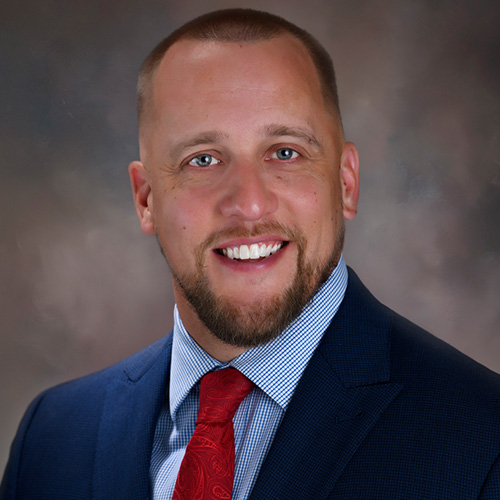 Mike Schmidt
Director of Marketing and Business Development
Mike Schmidt is BayCare Clinic's director of marketing and business development. In this role, he builds regional awareness of BayCare Clinic's highly-trained physicians and medical providers, and its innovative specialty care offerings. He also analyzes current and new business opportunities, including reviewing service gaps, potential affiliations with independent groups and evaluating facilities in outreach markets. Mike's extensive experience in business development and business administration positions him to expertly chart BayCare Clinic's future. He received his bachelor's degree in human development and psychology from the University of Wisconsin-Green Bay and a master's degree in business administration from the University of Wisconsin-Oshkosh.
Donna Lautenbach
Executive Project Coordinator
Donna Lautenbach is BayCare Clinic's executive project coordinator. She is responsible for assisting BayCare Clinic's executive team with major initiatives and projects as well as conducting research in support of such initiatives. A former executive assistant, she joined BayCare Clinic in 2004. Donna's knowledge of the clinic system and its partner relationships as well as her excellent organizational and problem-solving skills and attention to detail make her a natural fit as the organization's executive project coordinator.