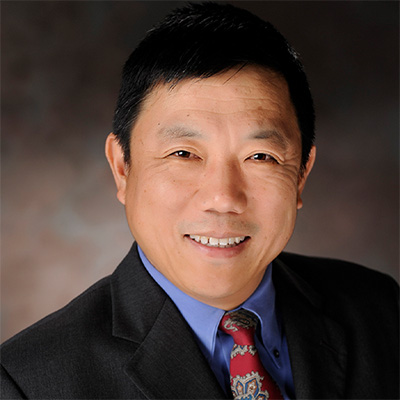 About Danqing Guo, MD, RMSK
Dr. Danqing Guo joined BayCare Clinic in 2012 and has special interests in musculoskeletal and joint disorders, nonsurgical orthopedics, ultrasound musculoskeleton and joint evaluations and sonographic guided injections, intrathecal pump refill and programming, acupuncture, and narcotic medication management for chronic pain.
Dr. Guo is a native of China and received his medical degree from Beijing University, School of Medicine, in Beijing, China. He completed a residency in Family Medicine at Hennepin County Medical Center, as well as a Transitional Residency Program at the University of North Carolina Hospitals. Dr. Guo has also earned the Registered in Musculoskeletal (RMSK) sonography credential. Additionally, Dr. Guo has accomplished a residency in Orthopedics at Beijing Jishuitan Hospital, 4th Medical College of Beijing University and had practiced Orthopedics in the same hospital before he came to USA.
Dr. Guo maintains active memberships with American Academy of Family Medicine, Wisconsin Medical Society, and American Institute of Ultrasound Medicine.
Outside of his practice, Dr. Guo enjoys spending time with his family.
Locations
More from Danqing Guo, MD, RMSK
Certifications
Board Certified by the American Board of Family Medicine
Education
1988 Beijing Medical University, Beijing, China
Residency
Hennepin County Medical Center - Family Medicine
University of North Carolina Hospitals - Transitional Residency Program
Beijing Jishuitan Hospital, 4th Medical College of Beijing University - Orthopaedics
Professional Associations and Memberships
American Board of Family Medicine
Wisconsin Medical Society
American Academy of Family Physicians
Areas of Special Interest
Musculoskeletal and Joint Disorders
Non-Surgical Orthopedics
Ultrasound Evaluations and Ultrasound Guided Injections
Intrathecal Pump Refill and Programming
Acupuncture
Narcotic Medication Management for Chronic Pain