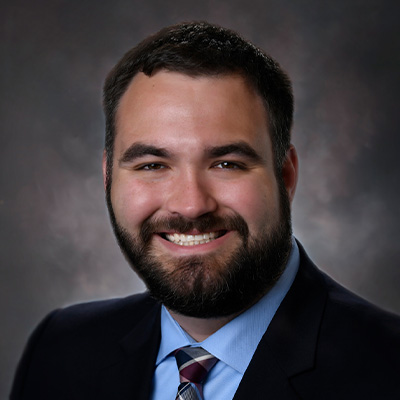 About Jacob Clark, MD
Jacob Clark, MD, is a physician with BayCare Clinic Emergency Physicians. He practices in Green Bay, Two Rivers and Oshkosh, Wisconsin.
Locations
More from Jacob Clark, MD
Certifications
Board Certified by the American Board of Emergency Medicine
Education
2016 New York Medical College, Valhalla, NY
Residency
University of Wisconsin Hospital and Clinics – Emergency Medicine
Reardon, R.F.; Rubin, J.E.; Clark, J.T.; Miner, J.R. (2015, December), "Retrograde Intubation with an Extraglottic Device in Place." The Journal of Emergency Medicine. 49(6): 864-867. doi:10.1016/j.jemermed.2015.07.027
Clark, J.T., and O'Connor, D.H. (2012, April), Characterization of MHC Class II DRB Transcripts in Macaques Using High Throughput Pyrosequencing. Poster presented at University of Wisconsin Undergraduate Symposium, Madison, WI
Wiseman, R.W.; Karl, J.A.; Lank, S.M.; Budde, M.L.; Norante, F.A.; Clark, J.T.; Bohn, P.S.; Golbach, B.; O'Connor, D.H. (2011, July), High-throughout Pyrosequencing for MHC Characterization in Diverse Nonhuman Primates. Presented at Society for Molecular Biology and Evolution Meeting, Kyoto, Japan.