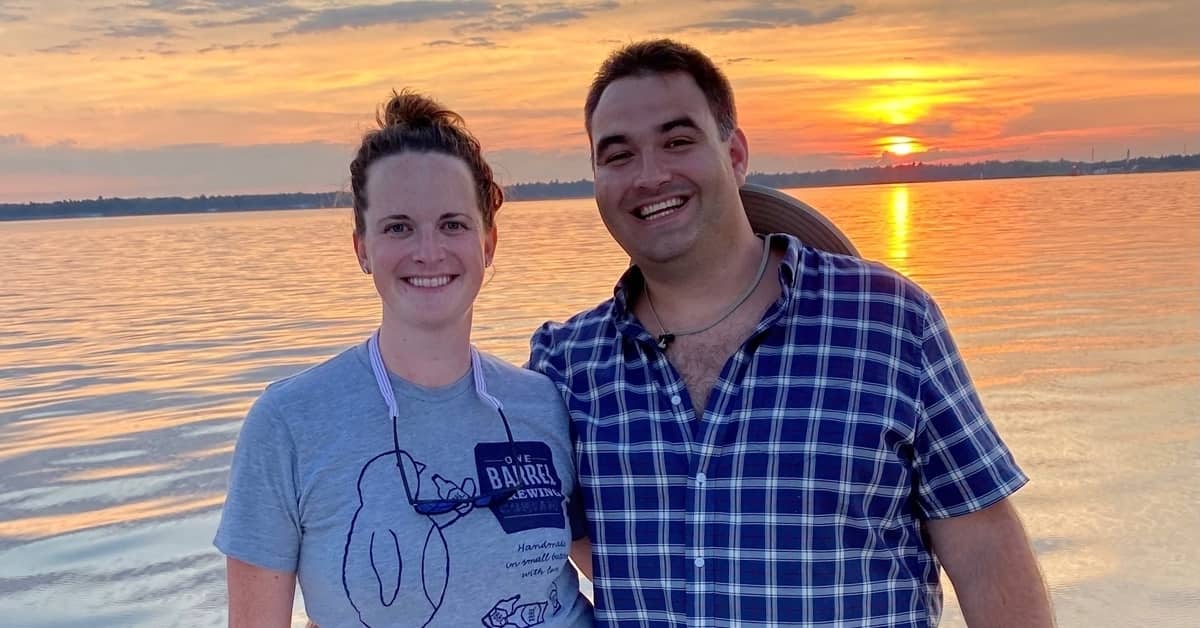 Long before he became an emergency medicine physician with BayCare Clinic, Jacob Clark had devoted countless hours helping others.
"I volunteered at a hospital in Madison," Clark says. "I was an operating room volunteer. So, it was pushing patients, taking them to the operating room, making charts and whatever they wanted me to do."
At the time, Clark was an undergraduate student at the University of Wisconsin. He was interested in science and engineering. However, he wasn't sure what he'd do for a career.
"I debated being a biomedical engineer," he says.
Clark's future became clear after completing research in an AIDS lab.
"I got to work with some of the infectious disease doctors and see some of the patients they took care of, which are typically socioeconomically disadvantaged. I think that was when I really thought I'd go into medicine," he says.
After earning his undergraduate degree in medical microbiology and immunology, Clark attended medical school at New York Medical College in Valhalla, N.Y. He completed his training at a city hospital in Westchester County, an affluent county of almost 1 million people just north of New York City.
"50 percent of the patients didn't speak English, but they were very appreciative of the care," Clark says. "It was a great experience as a medical student because we got to do a lot more hands-on stuff than I think they would let you do as a student at other hospitals.
"I remember this one guy specifically. He came into the emergency room with abdominal pain and … was taken pretty urgently to the operating room."
He was one of the first patients Clark cared for from emergency room through operations and follow-up care. The experience solidified Clark's desire to specialize in emergency medicine.
Clark completed his residency in emergency medicine at the University of Wisconsin Hospital and Clinics in Madison.
During his training, he was introduced to UW Health's Med Flight program. UW Med Flight helps emergency medical services providers evacuate critically injured patients from accident sites to fly them to UW Hospital's Level I Trauma Center.
Dr. Kerry Ahrens, an emergency medicine physician with BayCare Clinic, also was in the program.
"She was telling me how great BayCare was," Clark says. "She essentially recruited me to come up and check it out. The hospital was great. The rest was history, so to say."
After completing his residency, Clark joined BayCare Clinic Emergency Physicians in 2019. He sees patients in Green Bay, Kaukauna, Oshkosh and Two Rivers.
Clark enjoys the diversity offered by emergency medicine and being a "jack of all trades."
"We will see anything from a stubbed toe and back pain to cardiac arrest. We take care of all different kinds of people. I've taken care of billionaires. I've taken care of homeless people," he says. "Everybody has to go to the ER at some point in their life, typically."
When seeing patients, Clark strives to put people at ease.
"I try to reassure them that we are going to try our hardest to figure out what's wrong at the very least and alleviate their pain or suffering because that's one thing I can kind of guarantee people," he says.
When Clark isn't on the job, he enjoys spending time with his wife, Elizabeth, and boating.