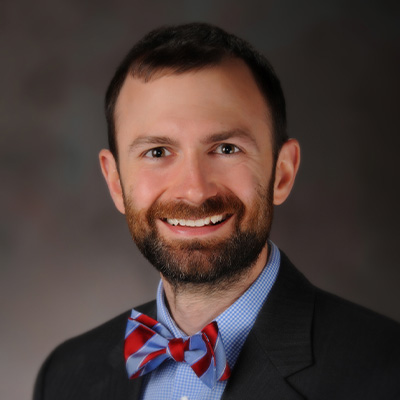 About Joel Wood, MD
Dr. Joel Wood received his medical degree from the University of Wisconsin School of Medicine & Public Health in Madison, where he also served his internship and completed a residency in anesthesiology.
"Growing up, I had great teachers and role models that piqued my interest in the sciences," says Dr. Wood, who's from Menomonie, just west of Eau Claire, in western Wisconsin.
"Hospital volunteering in college allowed me to realize how much I respected and desired the patient-doctor relationship. Medicine allows me to give back to the local communities that have given me so much."
Dr. Wood has developed a patient-centered, evidence-based approach to care.
"Physicians are teachers; I strive to discuss medicine with my patients in words they can understand," he says.
In his free time, Dr. Wood enjoys distance running, stand-up paddleboarding, kayaking, fishing, hiking and reading.
"My wife and I decided to move to Green Bay after she finished her surgical residency because of the abundant outdoor activities, the natural beauty, incredible trail network, great waterways and closer proximity to our family," he says.
Locations
More from Joel Wood, MD
Certifications
Board Certified by the American Board of Anesthesiology – Anesthesiology
Education
2012 University of Wisconsin School of Medicine & Public Health, Madison, WI
Internships
University of Wisconsin School of Medicine & Public Health
Residency
University of Wisconsin School of Medicine & Public Health -- Anesthesiology
Professional Associations and Memberships