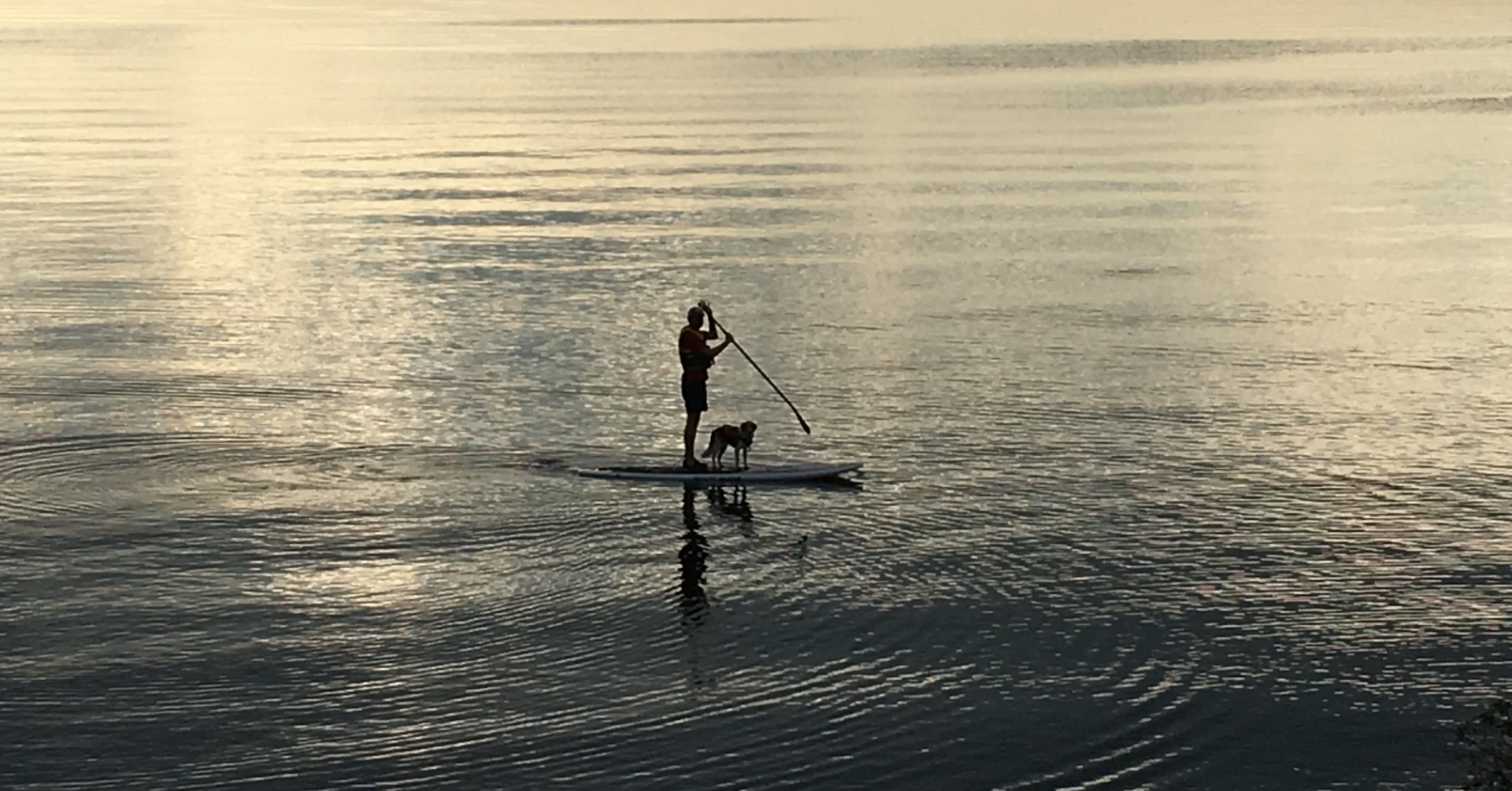 To say that Dr. Joel Wood, an anesthesiologist with BayCare Clinic Anesthesia, has passion for his job, is an understatement.
Growing up, Wood was inspired by his hometown doctors to pursue a career in science.
"I had a particularly good family doctor," Wood says. "I had great experiences and sort of looked up to doctors in town."
Wood, a native of Menomonie, Wisconsin, always knew he wanted to go to medical school. After completing his undergraduate degree at the University of Wisconsin in Madison, he attended the UW School of Medicine and Public Health. He was immediately drawn to anesthesiology.
"The classes I enjoyed most in medical school were physiology and pharmacology," he says. "You get to see in real time what effects drugs have on patients. It's really interesting. It keeps you on your toes. It's very fast paced. It's very intellectually stimulating. Anesthesia is an art and a science."
Wood completed his internship and residency in anesthesiology while at the UW School of Medicine and Public Health. He joined BayCare Clinic in spring of 2019.
During his residency, Wood traveled to Nicaragua and Honduras on medical mission trips. He says it was eye-opening.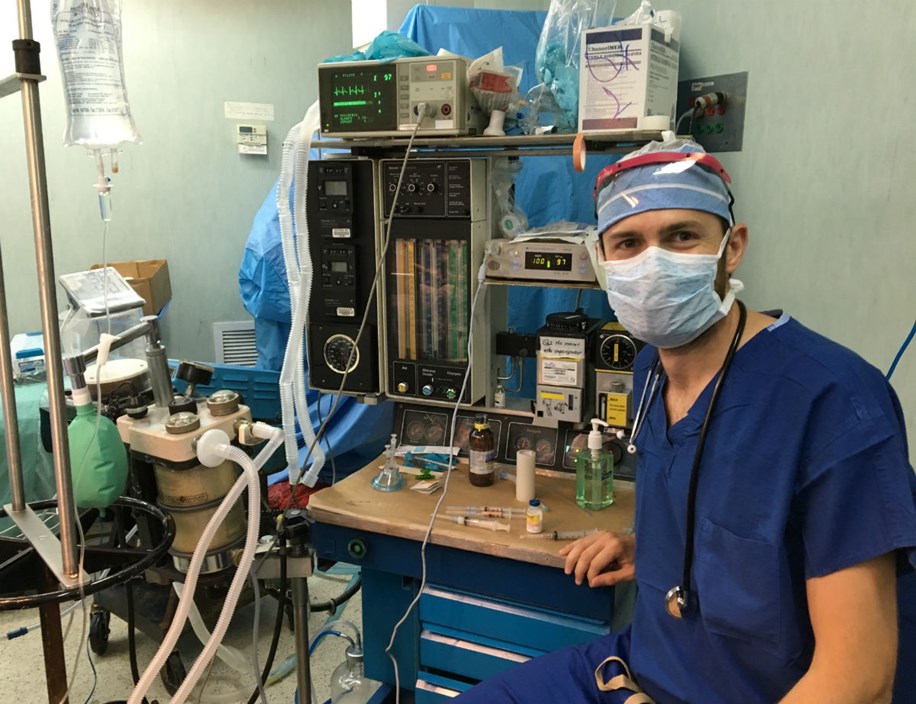 "My experience was fantastic," he says. "People think of these mission trips as just going to provide care and leaving. But really, it's a lot more than that. I learned so much from the anesthesiologists and people there. We exchanged knowledge. Basically, they operate in a really low resource setting. So, they are very creative in how they perform anesthetics."
There are four different types of anesthesia administered to patients – general, regional, neuraxial and sedation. Administering them is much more than an injection and standing by to observe, Wood says.
"A common misconception is that anesthesiologists put the patient to sleep and that's it," he says. "We optimize patients for surgery, see patients pre-operatively, answer any questions and hopefully alleviate anxiety.
"During the procedure, we put the patient to sleep and it's very key that people know we are monitoring the patient while they are asleep. We are watching their blood pressure, heart rate, oxygen level, safety and we also watch for blood loss. We administer blood to the patient if they need it. We also have powerful medications that affect blood pressure and help the heart contract."
Wood says interacting with patients is the most rewarding aspect of his job.
"Pre-operatively, patients come in and a lot of them have a varying level of understanding of what we are going to do," he says. "So, to try to have the conversation with patients to try to explain, alleviate concerns and reduce anxiety is very rewarding. To explain, you know, that we are going to be there for you, we are going to get you through this. We have a good plan for you.
"We sort of act as advocates for the patient. We try to make surgery a pleasant experience and do our best. No one wants to come in for surgery, but we are here to try to make it a good experience for them. To get them through and have the best outcome possible, ease tensions and provide good quality care. I think that's really the culture here at BayCare – that we provide good quality, not just good, really excellent quality care."
Wood is board certified by the American Board of Anesthesiology to administer anesthesia to young children, elderly people, and heart surgery and labor and delivery patients.
When he's not dressed in scrubs, you'll likely find him in workout clothes.
"Running is my main hobby," he says. "I love competing in races. It has really helped me achieve that balance between home life and work life."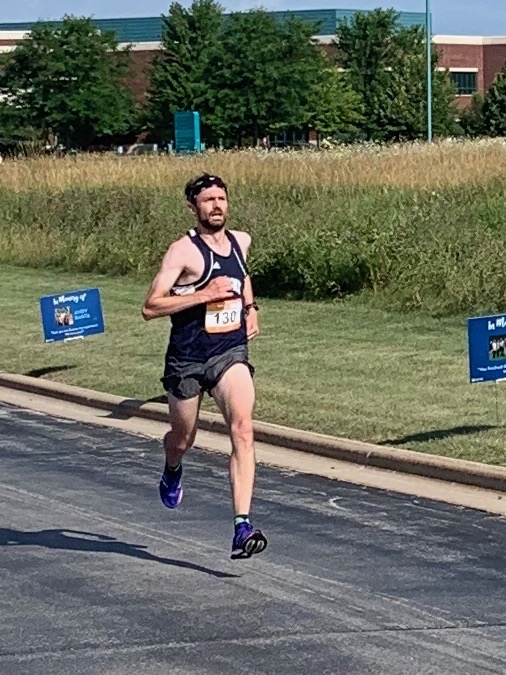 Wood runs 5 to 10 miles a day. Two years ago, he took fourth place in the Madison Marathon and second place in the Grand Rapids half marathon. He plans to run the Boston Marathon within the next two years.
Wood likes to stay physically fit, so he's added paddle-boarding to his fitness regimen. He says his dog Sunny often goes paddle-boarding with him and his wife.