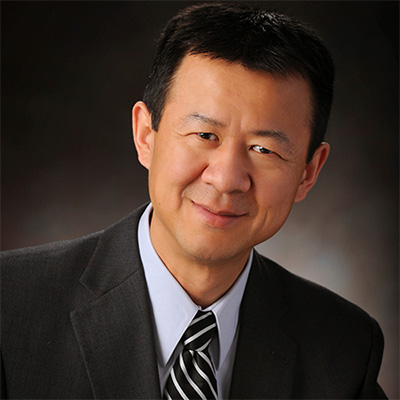 About Xinqian Chen, MD, FAAPMR
A board certified Physiatrist with BayCare Clinic since 2010, Dr. Xinqian Chen has special interests in pain management, neck pain, back pain, electrodiagnostic testing, stroke rehabilitation, traumatic brain injury, spinal cord injuries, musculoskeletal disorders, and multiple trauma rehabilitation.
Dr. Chen is a native of China and received his medical degree from the Fourth Military Medical University in Xi'an, China. Dr. Chen was an orthopedic surgeon in China for 8 years. In 1998, he came to the United States where he served as a visiting physician at the Twin Cities Spine Center. He also served as a research fellow for the Orthopedic Biomechanics Laboratory of the Minneapolis Medical Research Foundation and an instructor for the Department of Orthopaedic Surgery at the University of Minnesota. He completed his internship at the Hennepin County Medical Center in Minneapolis, MN and his residency in Physical Medicine and Rehabilitation at Upstate Medical University SUNY in Syracuse, New York. He maintains an active membership of the American Academy of Physical Medicine and Rehabilitation and the Wisconsin Medical Society.
Outside of his practice, Dr. Chen enjoys outdoor activities, fishing, and camping with his family.
Locations
More from Xinqian Chen, MD, FAAPMR
Certifications
Board Certified by the American Board of Physical Medicine & Rehabilitation
Education
1984 Fourth Military Medical University, Xi'an, China
Internships
Hennepin County Medical Center
Residency
Upstate Medical University SUNY - Physical Medicine & Rehabilitation
Areas of Special Interest
Neurological Disorders
Occupational Health
Orthopaedics
Sports Medicine & Injury
Trauma