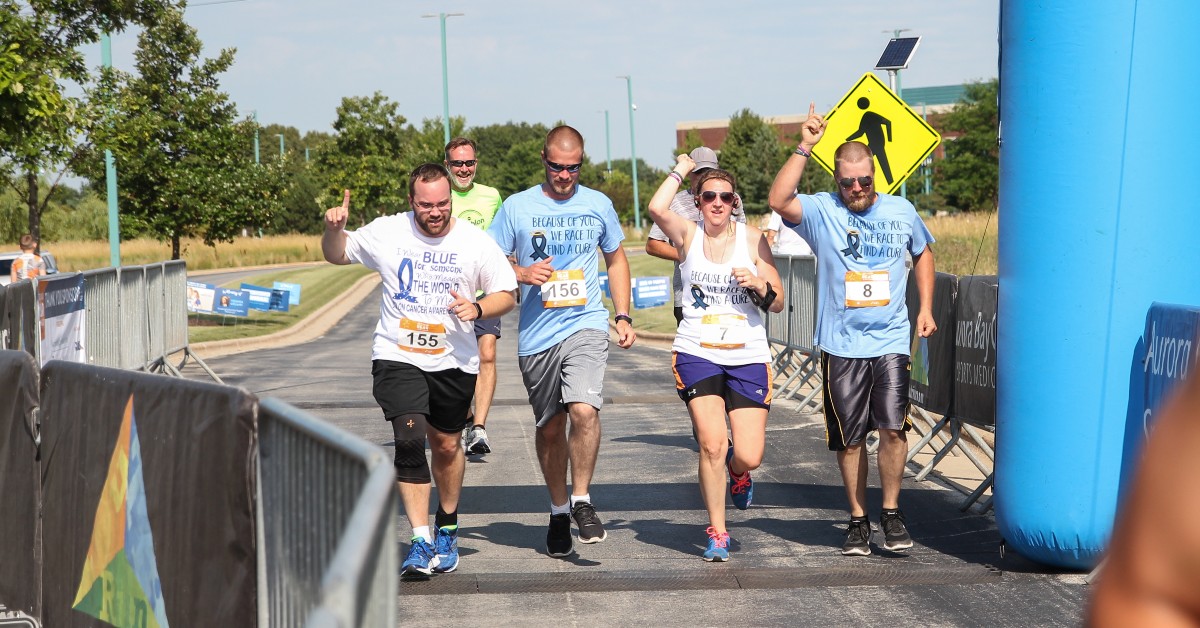 Registration for the annual Get Your Rear in Gear-Green Bay run/walk is open. The event will take place on Saturday, August 6, at Aurora BayCare Medical Center in Green Bay.
The 5K run, 1.5-mile walk and Kids' Fun Run are powered by the Colon Cancer Coalition, a Minneapolis-based non-profit organization. The event seeks to raise national awareness about colon cancer screening and early detection.
Colon Cancer survivors can register for free, everyone else can register for $30.
The walking course will curve around the hospital campus at 2845 Greenbrier Road on Green Bay's far east side, with the running course going through nearby neighborhoods. Aurora BayCare Medical Center is the presenting sponsor.
The event features opportunities to celebrate colon cancer survivors and support family members and caregivers who have shared a loved one's fight with colon cancer.
"This annual event provides us an opportunity to educate the public about colon cancer and the importance of age-appropriate screenings and early detection," says Dr. Erik Johnson, a colorectal cancer surgeon with Aurora BayCare General & Vascular Surgery. "Colon cancer can be successfully treated when it is caught early."
Just over 70 percent of eligible Wisconsin residents are screened for colorectal cancer. That's a concern, Johnson said. "We can do so much better. That's why this event is vital to Green Bay and northeastern Wisconsin."
According to the American Cancer Society, "excluding skin cancers, colorectal cancer is the third most common cancer diagnosed in the United States." The organization's estimates for the number of colorectal cancer cases in the United States for 2022 are:
106,180 new cases of colon cancer
44,850 new cases of rectal cancer
Visit Get Your Rear in Gear-Green Bay to register for the Saturday, August 6, event, or to donate to the cause.